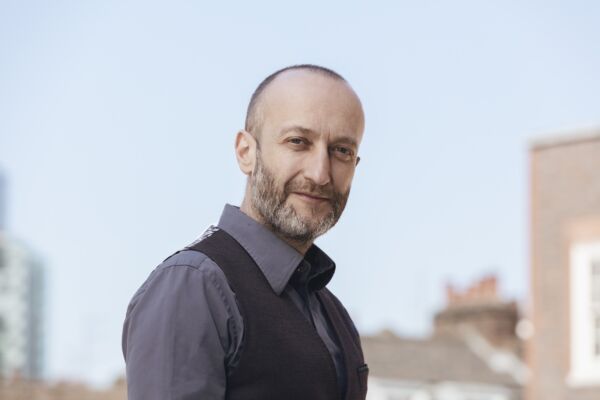 As more consumers are vaccinated and COVID restrictions begin to ease, the key questions many retailers will be asking are what will consumers want to buy, and how can they make sure they have the right product, in the right place, as consumers start to resume some of their pre-pandemic activities? Many retailers' supply chains have been hit by the combination of the global pandemic, skyrocketing global logistics costs and the recent dramas in the Suez Canal. What steps do retailers need to take to secure product and supply chains as we move toward a post-COVID world?
Know Where Your Product is
One key challenge that retailers must address is making sure they know where product is in their business before they promise it to consumers or store managers. When is the next container of clothing coming in from Asia? How quickly can retailers get new product into stores? Can this be expedited from the dock directly to the store, or does it need to go via a warehouse to break down the pallet?
Setting up transparent, near-real-time analytics Control Towers for inventory in the supply chain network will help retailers make accurate, fast decisions so they can get the product to either their ecommerce distribution center, their physical store locations or their bigger flagship spaces in malls.
Demand, Not Supply Chains
Another benefit of Control Towers is that they can be fed information from different consumer channels and touch points about what consumers are interested in, and where the demand may be coming from. Certain products — those of higher value, or products that are more likely to be impulse purchases — will sell through in stores faster than online.
Being able to spot increases in demand in a channel and a geographic region (either through POS data, online analytics or social and marketing sources) will enable retailers to respond faster, not just in moving inventory within their network but all the way through to manufacturing and demand planning. The ability to draw a "steel thread" from demand through to manufacturing means retailers can order the right quantities, redirect volumes to different channels, replenish in anticipation of faster sell-through of certain lines, and more accurately plan categories and products to be sold in specific stores on the basis of consumer buying signals.
Delivering on Promise and Your Fulfillment Options
A question that many retailers are grappling with focuses on what the "new normal" will mean for the balance of their business between digital and physical channels. At the moment it is hard to accurately determine how much digital sales will drop (if at all), and whether this drop will be more than compensated for by an uptick in in-store sales. It's also difficult to predict how consumers will expect their product to be delivered to them.
According to Publicis Sapient's Digital Life Index, 51% of U.S. respondents indicated that ground shipping is their preferred method for replenishing wardrobe staples, and 43% indicated that curbside pickup is their preferred fulfillment method for replenishing or replacing household staples. Given the new consumer shopping habits formed during the pandemic, stores will now need to support more fulfillment options — endless aisle with express delivery to home, click-and-collect and curbside pickup. Many retailers are struggling to make the plethora of new fulfillment options profitable. The ability to service more of your digital demand from stores, as Target has done successfully, may be the best way of solving for margin challenges.
Profitably Managing Returns
With the surge in online shopping has come a surge in returns. The amount of online returns in 2020 was more than double compared to 2019. It's clear that the increased volume of returns caused by the broader shift to ecommerce will impact retailers' margins. Optimizing reverse logistics will be another critical factor to consider with the reopening of stores, as Publicis Sapient's Digital Life Index revealed that 69% of U.S. respondents prefer to return items in-store rather than online.
Not only will physical stores have to be able to process the return and deal with the refund, but they will also have to make space for the high volumes of returns. Retailers will need to have enough transport to move product back to centralized locations so that it can be refurbished and then either sold through outlets or resold through other channels.
There are two keys to making this process more efficient. First, retailers need accurate data on the product and its profitability. In some cases, product is sold at such low initial margins that it is cheaper for the brand to ask consumers to keep the product (or give it to charity) than it is to try to resell it. Making the right decision is critical for retailers' margins.
Second, retailers need accurate data on the consumer so that they can encourage more sustainable behaviors. Perhaps it's better not to offer free returns to "serial-returners." Retailers can even try to tackle the problem early by encouraging consumers to try-before-they-buy in their nearest stores.
Above all, supply chains need to become more data-driven, responsive, agile and more technically enabled if retailers are to respond to new consumer shopping behaviors and start clawing back some of the margins that have been lost to ecommerce sales. Early adopters and innovators in this space will end up not only capitalizing on the changing retail landscape, but also using these technologies to create differentiation and competitive advantage for their business for many years to come.
---
Andy Halliwell is Senior Director, Retail at digital consultancy Publicis Sapient. He works closely with global retailers to help them understand and adapt to the disruption in their industry being caused by digital technologies and new emerging competitors. His focus areas are helping retailers become more agile and flexible, accelerating digital change and the impact of digital technologies on supply chains. Over the last 15 years, he has specialized in retail and ecommerce, helping brands and retailers create new digital platforms and experience, drive sales and create entirely new digital services and propositions.