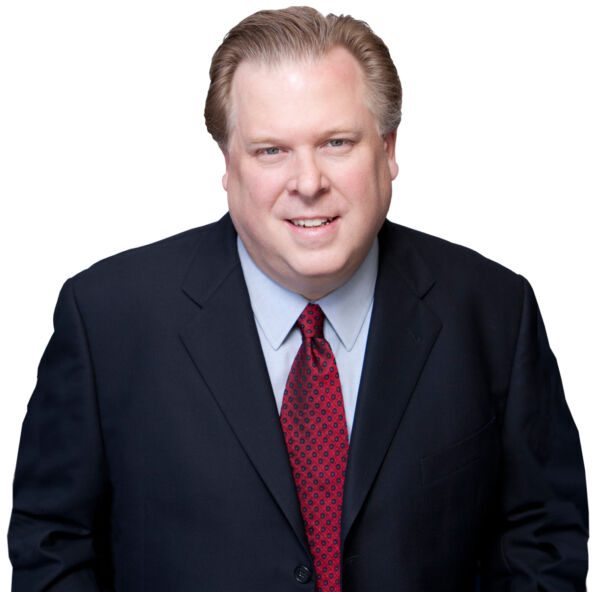 The COVID-19 pandemic has changed the retail sector in dramatic ways over the last year — from fluctuating product demand and availability and rapidly changing consumer behaviors and expectations to ever-evolving health and safety requirements. As we continue making progress in the control of the virus, our collective hope for a return to 'normal' grows. But, retailers are realizing that the 'now normal' will look much different than 'normal' did in January 2020.
As factors like in-store food samples and style assistants may come back into fashion, some pandemic-inspired changes will likely remain — such as the demand for curbside service and app-centric communications with customers. The other dimension to consider in all this is employees. While consumer behavior has evolved, employees have been asked to make significant changes to working practices. Employees have a big part to play in how successful retail organizations can be through their UCC (unified communications and collaboration) investments.
Let's explore five key UCC trends and how retailers can leverage them to not just survive but to thrive as we move into the post-pandemic retail environment.
Trend 1: Fully integrated communications technologies streamline experiences for optimal convenience
When the pandemic hit, the immediate falloff of customers being able to purchase items in-store accelerated technology adoption for greater ecommerce capabilities, new digital initiatives and even remote working for support staff.
With the slow return to in-store purchasing, as detailed in recent Euromonitor research, today's customers are craving convenience and are holding tightly onto some of the new services that the pandemic necessitated. To meet these new customer expectations, retailers must deliver a seamless online and offline experience.
This can be achieved by integrating key communications technologies that support voice, video, messaging, presence, ad-hoc chat and push-to-talk services into one solution — rather than treating them as silos — and ensuring that new pandemic-inspired multichannel communication-based workflows are extended into the in-store environment as restrictions permit. The result of this integration is a more consistent customer experience that can be mapped and optimized throughout the journey, from discovery to purchasing and aftercare.
Another dimension to the 'convenience' experience is contactless delivery of services and products. Even as the risks of spreading infection subside, retailers should be cautious of withdrawing contactless user journeys from customers who may in fact prefer them to pre-COVID methods.
Trend 2: Platforms demand customization so each retailer can offer distinctive, responsive experiences suited to unique requirements
Many retailers are finding that their investments in UCC technology have given them a standard set of functionality in common with their competition. This is symptomatic of a relatively small ecosystem of dominant vendors and platforms that affords limited customization, innovation and differentiation.
In retail markets where the customer experience is perceived at the same or greater importance of the underlying products and services, a lack of differentiation can rapidly undermine brand value.
For example, a bespoke clothing boutique that majors in providing a personal VIP experience may find its UCC functionality constraining in ways that a multi-department store offering clothing lines may not. The same would be true of a specialized sporting goods shop where highly knowledgeable associates typically ask customers lots of questions in order to route them to the right product or advice. Is their differentiated value optimized or limited by having the same toolset as a supermarket outlet?
Customization of solutions to meet individual retailers' specific needs is possible by applying open standards, leading to, for example, optimized user interfaces, omnichannel customer workflows and specific tools for enhancing employee productivity.
Trend 3: The expanding importance of APIs and SDKs unlocks greater workflow innovations, allowing integrated experiences across platforms
APIs (application programming interfaces) and SDKs (software development kits) provide the necessary technological flexibilities to ensure cross-platform communications and personalized solutions. In simple terms, they enable otherwise siloed communications technologies, applications and data to interface with each other, which opens up possibilities for enhanced, customized functionality.
One example of how APIs and SDKs can enhance communications — and ultimately the consumer experience — is allowing online chat exchanges to be reconciled with customer data repositories (e.g. CRM systems) and enabling customers to switch to a live video call as part of a single seamless experience.
Additionally, the ability to leverage APIs and SDKs is crucial for avoiding 'vendor lock-in,' and facilitating the evolution away from rigid legacy on-premise UCC infrastructure and toward cloud-powered alternatives that may deliver cost, functionality and flexibility benefits. It also enables retailers to support implementations that deliver a seamless experience regardless of customer location or communications preference — at the retailer's chosen pace.
At least as importantly, without APIs there are fewer options for innovating around user workflows using combinations of video, chat and other communications channels — and less scope for multi-vendor UCC environments where retailers otherwise benefit from taking a best of breed approach.
Trend 4: Proliferation of touch-centric handheld and ruggedized devices boosts omnichannel experiences and operational efficiency
One of retailers' most valuable assets is their store associates' knowledge of products and services. Enabling customers to access this treasure trove from anywhere was never straightforward until the adoption of UCC, and specifically through equipping each associate with a UCC-enabled endpoint.
It is important to recognize the distinction between the modern breed of handheld computers that are increasingly used both in-store and elsewhere in the retail organization (e.g. warehouse operatives, delivery drivers), and the generation of isolated 'phones on poles' and personal two-way radios they have replaced.
The difference enables front-line associates to conduct inventory and price checks, locate merchandise, scan coupons and communicate across the sales floor or stockroom without leaving the customer's side. They can also feed back real-time insights gleaned from dealing with customers, such as increased interest around a certain product line, that could prove decisive in ensuring supply levels.
Trend 5: Advanced tools and enhanced management empower workers and deliver universal best practices
Retail employees are hopelessly exposed when working with out-of-date information, conflicting messages and obstacles to locating time-sensitive data that customers need. By equipping all field workers with the same communications tools and enabling direct interface with the corporate office, the latest best practices garnered from one particular store (e.g. how to best convert customer interest in the PS5 game console despite ongoing global stock shortages) can be implemented organization-wide and sustained over time.
An important route to greater associate empowerment and improved performance is consistently high-quality on-brand staff training. But this can be problematic to deliver under COVID restrictions. UCC directly addresses this challenge by allowing rich onboarding and training sessions to be conducted from multiple locations and during different time zones. It also facilitates the easy exchange of information, sharing of documents or collaborating over crucial projects, driving employee productivity across departments.
From a COVID vigilance standpoint, it enables better communications that overcome the barriers of social distancing: preventing close contact 'huddles' of verbal information transfer (hitherto necessary in noisy in-store environments) and allowing associates to show their screens to customers from a safe distance.
In the wake of the pandemic's first wave, most retailers had to adopt a reliable UCC solution almost overnight. And while that rapidly established a base camp for better, more digitally adept business operations, it's great to see increasing numbers pushing beyond this in a bid to achieve greater productivity and security and more streamlined, seamless customer experiences.
Coming out of this prolonged global crisis, retailers find themselves at a crossroads in terms of how they apply what they've learned about changing customer behavior and the benefits of pursuing digital business transformation.
That's what makes these five UCC trends so important: UCC is a key enabler in both setting digital goals and keeping them on track. These trends underline the opportunity to finish the job and make UCC implementations customizable, complete, fully integrated and able to deliver seamless customer experiences.
In particular, every retailer's choice of UCC technology must demonstrate the flexibility to bend to the unique workflows needed to support their customers' unique journeys, not a generic formula. Likewise, it must accommodate the carefully timed migration path to cloud UCC so that retailers can sweat existing assets where necessary. To achieve this and more, it appears increasingly likely that this will only be possible by capitalizing on multi-vendor ecosystems, opened up by APIs and tailor-made to precise requirements.
---
As EVP of Strategy, Todd Carothers executes on Alianza's strategic integrations and key business development initiatives. Prior to Alianza, he served as Chief Revenue Officer at CounterPath and led the team in developing revenue streams for the company from definition to delivery. Carothers has over 25 years of experience in sales, marketing, product management and business development, driving success with large-scale enterprise, operator, and channel partner customers. He holds a Bachelor of Science degree in business administration from California State University, Chico, with a minor in computer technology.