Sharon Leite knows retail. Over the course of her 30-year career, The Vitamin Shoppe CEO has held leadership roles at Godiva, Sally Beauty, Pier 1, Bath & Body Works, Gap and The Disney Store. It's been a while since she's been on the front lines though — not since the late '80s to be exact, when she was a manager at Express.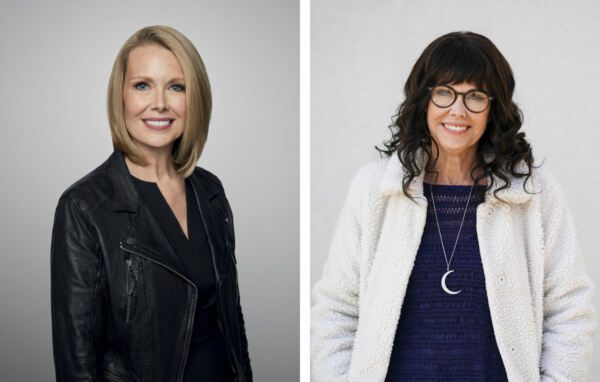 But last year, she swapped her CEO placard for a blue collared polo on the CBS reality series Undercover Boss. To the employees she worked with while undercover she was Marie, a former gift shop manager from Ohio whose quest for a new start was being recorded for a documentary. The persona came complete with wig and costumes and allowed Leite to do something most CEOs never get to do — take an unvarnished look at the front lines of the business she leads.
The episode was shot in early 2021 and aired on Jan. 21, 2022. It's now available on-demand, which makes this a good time to issue a spoiler alert: if you haven't seen the episode yet but plan to, don't read any further until you have.
Launched in 1977, The Vitamin Shoppe saw sales begin to decline in the early 2010's due primarily to a lack of digital innovation. Since taking the helm of the nutrition and wellness retailer in 2018, Leite has introduced a broad range of initiatives aimed at reviving and growing the business. She has developed a new technology-driven retail format, increased penetration of the company's proprietary brands, expanded the business into Asia and launched the company's first-ever franchising model. And that's not all. As Leite shares at the end of the episode, she plans to triple the company's revenue over the next five years.
Her time undercover — at the height of COVID and The Great Resignation — offered an eye-opening look at the real-world results of the changes she has implemented, and it wasn't always pretty. There were product shipments that arrived as a "jumbled mess" with damaged items, regular POS system outages, employees paying their own money to learn about the products they sell, and empty shelves — despite the fact that ample product was available at the distribution center.
Leite's experience on the show not only amplified her "people-first" leadership philosophy, but also prompted a number of investments to address problems she uncovered while undercover, including:
$500,000 on product education for store associates, known as Health Enthusiasts;
$1.5 million on inventory management solutions;
$1.2 million on a new mobile checkout system; and
The launch of The Vitamin Shoppe Cares Foundation, a peer-supported employee assistance fund to provide financial support to employees experiencing hardship.
Leite spoke to Retail TouchPoints about her experience on the show and the impact it will have on the The Vitamin Shoppe's operations and 4,500 U.S. employees.
Retail TouchPoints (RTP): Heading into the show, were you worried about exposing flaws in your business so publicly?
Sharon Leite: I would be lying if I told you that I wasn't worried about what we were going to find, but I've always been a big believer in self-improvement. This was a way for me to learn about how we could make the business better for our internal customers, our associates, as well as our external customers.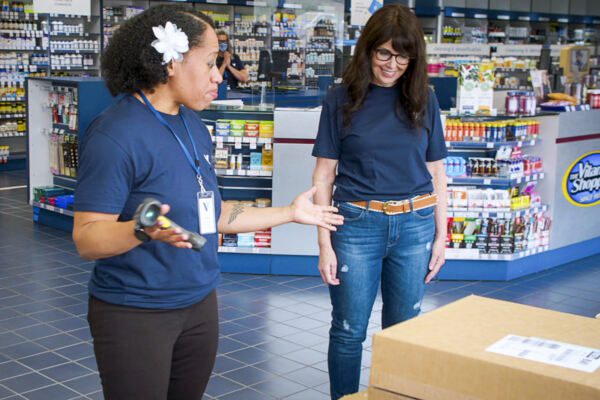 The show's not scripted, so I didn't know where I was going, who I was going to meet, what I was going to do. I was basically told in that moment, so what you saw play out on TV was really genuine. The questions that I asked, the answers that I got — that was all real.
I grew up in stores on the front lines, so I have an appreciation for what our teams do each and every day. And I've done store visits and visited our distribution centers over the years, but when you're the boss, people are on their best behavior. Getting to come in undercover and be their peer gave me a very different experience. I'm incredibly grateful that I had the opportunity to learn from them. Although being at the top of that cherry picker was definitely scary, I'm not a huge fan of heights.
RTP: What were your most important takeaways from the experience?
Leite: I got to know our associates at a much deeper level — they taught me what it was like to do their job, and I also got to learn about who they were as people. As leaders, our ability to be empathetic and to lead with empathy is more important now than ever.
Everybody has dealt with the pandemic in their own way, and as you see in the show, [the people I met] all have life stories that as the boss you would never know about. As leaders, if there's one thing that we can do it's to help and listen and understand — how can we remove some burdens from our people? One of the things that came out of the show was we started The Vitamin Shoppe Cares Foundation, so if employees have a personal hardship and they need help, we wanted to provide a forum for them to get that help. That really was one of my biggest takeaways, to really fully understand the whole person and who the whole person is when they come to work.
RTP: How do you account for the outsized impact The Great Resignation is having on retail?
Leite: This has been a life-changing time for all of us. People are assessing: is this what I want to do, is this how I want to live my life? The culture that you have in an organization is exceptionally important. There recently was a McKinsey study about why people are leaving. and the number one reason is there's not a connection with the people that they work with or their supervisor. Our job as leaders is to make sure that even while we're disconnected in the traditional sense, we stay connected with the people who work with us, the people that carry out what we're asking them to do.
We have to provide the flexibility that they're requesting and requiring and be much more understanding and empathetic of the world in which we're living in today. If you can do that, then I think you can stave off some of that Great Resignation and continue to thrive.
RTP: Are there any fundamental shifts that need to happen to help retail retain talent?
Leite: Listening. Retailers always talk about staying close to the customer, and they build their business models to serve that customer. I think you need to do the same thing for your internal customer, the associates that work for your organization. How do you listen to them? How do you learn from them? How do you include them in the solution of business problems? If retailers and organizations listen more internally, it has the potential to accelerate the change and success that we're all looking for.
RTP: You mentioned at the end of the episode that you plan to triple revenue in the next five years — how do you plan to do that?
Leite: We've launched a franchising opportunity and we're making moves internationally. We are also making significant strides in our digital platforms and showing up in different marketplaces, really expanding the brand reach. Where our model in the past has been historically a brick-and-mortar one, now it's really about becoming a multi-dimensional platform for health and wellness and the market leader. That's our goal.
RTP: You announced a lot of investments in new processes and technology on the show — was that a direct result of your experience or was some of it already in the works?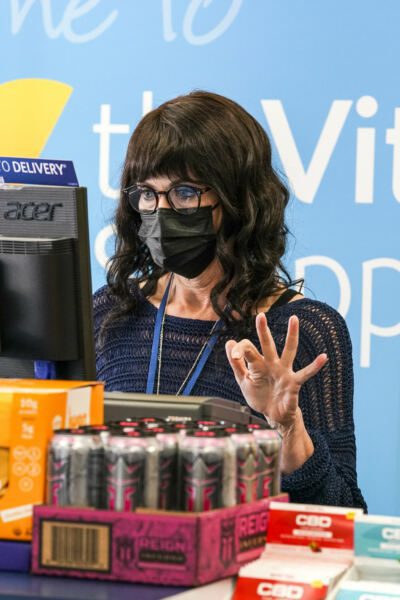 Leite: The digital roadmap was always part of the plan, but the input that we got from the show was an important part of the execution of it and how it really shows up for the customer. On the POS side, it's no secret that retailers are moving to the cloud, so some of that was underway — mobile POS, linking that to our rewards card and getting the associates out from behind the cash wrap, those are things that are coming later this year. But in terms of really connecting the experience so the associates can have everything on hand, that is a direct outcome of what we learned in the show.
For us it's important that the associates can really understand the history of the customer, so with our loyalty program you can go now on the iPad and, with the customer's permission, look up their [purchasing] history. The Health Enthusiast can say, "Mr. Jones, I see you bought X, Y and Z. How's that working for you?" And then instead of taking you behind the big cash wrap, we're going to be able to check you out right then and there.
RTP: A lot of issues on the inventory side of the business came out in the show — what are you doing to improve that? Have you kept the warehouse robots?
Leite: Yeah, the robots are still working, but we're finding ways to make them more effective. The robots were maybe about three or four months old when we shot that, so they were new. [Prior to implementing the robots] our associates were walking miles throughout the DC to pick product orders. Now associates stay in a particular bay and the robots come in and out, and you have multiple people picking products for the same order. It's a much more efficient way to get the product picked and it helps us on the cost side, not to mention it's a better work environment for employees. We still do have work to do on making sure that the product doesn't arrive at the store as this jumbled mess like you saw on the show, but there's an understanding now [among DC employees] about why you don't want to ship a product in a way that it can be damaged.
The part of the show where we saw that there was X number of units in the inventory system and there was nothing in the store, we've been able to adjust the algorithms to make sure we have that inventory in the stores. We also launched a new system, Relex, for inventory management. And some of the manual things, like when you saw Tracy and I going around writing down SKUs, looking for products, that process has been eliminated, so we've been able to automate all that manual intervention that we were doing.