Microsoft is aiming to help smaller retailers provide better customer service with Microsoft Dynamics POS 2009, which became available on Monday, August 3. POS 2009 offers a flexible, configurable user interface that can be customized to the individual employee or retail environment.
By improving employee productivity, POS 2009 promises to provide a lower Total Cost of Ownership (TCO). "If you make your people more productive, training time is less and you create a lower TCO," notes Michael Griffiths, group product manager for the Microsoft Dynamics Retail Solutions team.
POS 2009 also leverages other Microsoft technologies such as Smart Search. Users can search by customer name, inventory item or promotion, for example, and bring detailed information to the desktop.
The system offers the familiar Microsoft look and feel and navigation similar to Microsoft Outlook, facilitating a quicker training time. "People can use it with almost no training," says Griffiths.
"It was really easy to get started with POS 2009," adds Sarah Furstenberg, owner of Clover, a children's toy, bedding and general merchandise store in Seattle, Washington. "I was concerned that I was going to be overwhelmed, but it was really easy to set up and start entering information. It is a simple and intuitive system." Clover served as a Beta tester for POS 2009.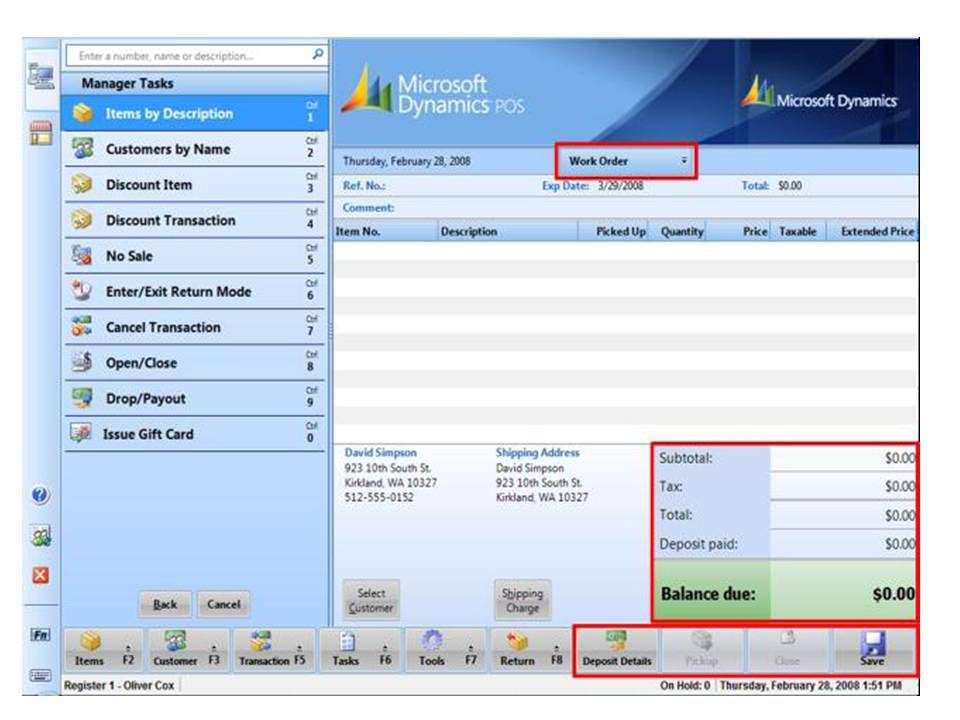 Inventory Tracking With Ease
While historically small businesses may not have invested in advanced inventory management systems, with POS 2009 retailers with just one store can now track inventory effectively. With tens of thousands of SKUs to manage, "We were constantly having the problem of ordering something then finding a box that was unpacked in the back room," says Furstenberg. With POS 2009, "we have increased sales and have fewer overstocks."
Furstenberg also is using the system to track sales and plan future orders. "The benefits of all the sales data tracking are huge for me," she says. "It's so easy to track what we've sold and to track trends and compare sales data. For me as an owner, that is just really helpful. We can call up what sold last holiday, look at every vendor, every item and the number sold."
The bottom line for Furstenberg? POS 2009 "has saved me a substantial amount of mistakes. You always think your memory is great but it's not always right."
Integration with Third-Party Partners
Microsoft POS 2009 is designed to seamlessly integrate with third-party partners using its Software Development Kit (SDK). "That is what makes it really unique," says Dan King, president of New West Technologies in Portland, Oregon. POS 2009 "is a facility that allows for external development and extensibility without affecting the core product."
King is working with Microsoft to offer mobility solutions for POS 2009 users. Whether a business is using mobile solutions for line busting, inventory tracking, or off-site setups, mobile technology is becoming entrenched in retail. Concurrently with the development of POS 2009, New West has revamped its solution to be more user-friendly and intuitive.  
In the mobility business since 1998, King believes that consumers and retailers are finally realizing the value of the technology. "Having experience with smart phones, consumers are realizing how awesome mobile solutions are and how they can help their life," says King. With recent advancements in the technology, businesses are seeing the potential of mobile.
Mobile solutions can be particularly profitable during short-term selling opportunities, such as concerts and sporting events, King notes. Blue Man Group, for example, realized a 32% increase in sales the first night using New West's mobile retail solution. "They were able to do transactions faster and also at the end of the night could grab merchandise and sell at the doors when people were exiting."
Mobile POS solutions can be carried in a backpack and set up in five minutes, says King. "This is a great opportunity for retailers who have high volume sales opportunities in very short time periods," he notes. But these solutions also will help retailers who can use the mobile units for inventory tracking, then bring them up from for checkout during busy selling periods.