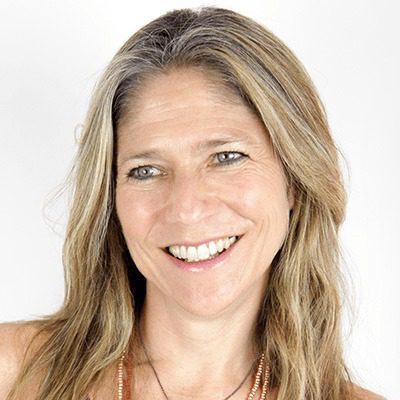 Although Dormify started as a pure play retailer selling bedding and home décor designed primarily for college dorms, the company learned upon testing that a physical showroom, pop-up stores and events helped the retailer generate more revenue across all channels.
In an exclusive Q&A with Retail TouchPoints, Dormify President Caren Sinclair-Kay revealed:
How the retailer's move into pop-up "Style Studios" near Chicago and Washington, D.C. increased year-over-year revenue in those markets 200% to 250%, well ahead of the national revenue boost;
Why the retailer's customer acquisition push starts in January;
Why Instagram is the top social network for social media engagement; and
How the retailer differentiates itself, via online offerings including a College Freshman Planning Guide, Style Quiz and a new AR experience.
Retail TouchPoints (RTP): Last year, Dormify launched its pop-up "Style Studios." What spurred the team to make the move from pure play e-Commerce to physical storefronts, and why pop-ups?
Caren Sinclair-Kay: We have done a number of physical initiatives in the past, where we had direct-selling experiences such as trunk shows. We would get a host for an event in their home, where they could invite all their friends and have a décor shopping party. At those events, we saw that when you put college-aged stylists in someone's home, where they could work one-on-one with a customer and design spaces with a lot of products on display, that the average order value (AOV) was substantially higher. We're talking 3X higher than what we were seeing online.
Then we created a showroom in our New York office as the next step to that, because we felt that doing trunk shows required heavy lifting. You'd have to drive all over the Tri-State Area, sometimes you'd have to fly and bring all of this product to people's homes. Also, when we developed the showroom, success no longer was predicated on how well a host promoted their event to their friends. Getting someone into our office for an hour-and-a-half appointment was important; we found the AOV in our New York showroom was actually 5X-6X what we were seeing online.
We concluded that we needed to scale this to other locations where we're seeing strong traction, but we knew that if we put in a store, we would likely replicate the success that we had in New York. This didn't encompass just the stores themselves, but the lift that online sales experienced in communities where you "pop up."
We launched a retail storefront in Maryland right outside Washington, D.C., as well as in the Old Orchard Shopping Center in Skokie, Ill. outside Chicago, and we were in those locations from May through August 2018.
Whereas nationally our year-over-year revenue growth was more than 100%, our growth in the Chicago market was close to 250% and growth in Washington, D.C. was close to 200%. That just arms us with more data to show that having retail storefronts really do lift the market.
RTP: How do you position your marketing strategies to cater to specific "moments" throughout the year — such as back-to-school or end-of-winter break — to ensure that you are always lined up with what college students need?
Sinclair-Kay: We view our big customer acquisition push starting in January; we're acquiring that high school senior because it's very much a relevant time. Many students are getting accepted to college, whether they applied early decision or had a rolling application where everything is due by Jan. 1. The students typically are getting accepted and making decisions about where they're going by then, so they're very much in the moment of thinking about college.
After the decision point, the thought process starts to revolve around roommates. Girls especially are looking to Instagram and Pinterest for ideas for decorating their future dorm space.
Q1 is very much a big acquisition push for us, leading up to our buying moment — our biggest shopping season happens between May and August. Through those months, we are focused on working closely with customers, whether through styling sessions online, coming into our Style Studios or using our personalization tools to help them buy via self-service on our site.
When we move out of the back-to-school season, we gear up for holiday. We do a holiday gift initiative where we're bringing in both our best-selling bedding accessory products, like pillows and throws, which are very popular gifting items. The audience comes back to school from winter break, we look at "New Year, New You" as our capsule, where we promote organizers and water bottles and items that you would think about for New Year's resolutions.
We just are following the cadence of what our students are thinking about and doing throughout the year. 'We're always with you for those moments.'
RTP: How do you develop a marketing strategy to communicate with the target segment of college-aged shoppers in a relatable way and create stories to fit that mold?
Sinclair-Kay: It's really about understanding where someone is in the journey. Upon implementing the Zaius platform, we realized early on that it doubled as an email service provider and CRM tool that effectively mapped the journey. Using the platform, we can pull out segments of people and market to them dependent on where they are in the journey, and determine the next behavior we're trying to stimulate.
We use Zaius for emails, but we also pull out segments from Zaius that we feed into social. For folks who are not necessarily as actively engaged in email, you can hit them in channels that they may be more active in. Clearly our audience, given their age, they're way more active on social than they are in email. It's important to be able to leverage the data that is stored within Zaius so we can use that within other platforms.
We very much prioritize Instagram; it's truly our No. 1 most important platform given our audience. We're on Facebook, Snapchat and Pinterest. We have a calendar that we use to schedule and create Stories on Instagram side-by-side with sending emails. We've even been incorporating text as well.
We're just trying to be where our customers are. If they prefer one channel over another, we want to ensure that we're engaging them in the way and the place they are most frequently using.
RTP: Can you share some of the unique e-Commerce offerings from Dormify? How do you feel these offerings build authenticity for the brand?
Sinclair-Kay: Relevance is the most important thing. Our brand stands for knowing what the college process looks like, and knowing what's important to you at this time. We'll get college advisors to talk about early decision or finding the right roommate on our Instagram Stories. The Dormify site includes a College Freshman Planning Guide to help shoppers answer questions related to the college experience, and offers a Style Quiz to help shoppers find their 'perfect bed' style. All of the data that we get from the Style Quiz is fed into Zaius as well as our on-site personalization engine.
That sets us apart from any brand we compete against. If you look at our biggest competitors from a buying standpoint, you're looking at big box players like Bed Bath & Beyond, or even Target or Pottery Barn. They're not talking about early decision, they're not talking about the journey that our customer goes through, and what's on their mind. They're trying to sell them products during the summer months. Back-to-school is one of many markets that they are serving; it's not the key market.
We're spending a lot of time on the next iteration of technology that allows a customer to re-create a Style Studio experience as closely as possible. Within our Style Studios, customers love that they can make or design a bed, where they can take pillows, throw blanket, etc. and put the room together. AR (augmented reality) will help create that process online as much as possible, even though you won't be able to touch and feel the products.
There's only so many stores we can launch in any given year, so it's important for us to bring as much of that in-person selling experience online as possible.