All Abercrombie & Fitch stores carry the same merchandise and sell the products at the same price. Those facts are a given at Abercrombie. Through the toughest sales periods in 2008 and 2009, the company has resisted reducing the prices of its merchandise. Even though sales have taken a hit during the past few quarters, the company stands firm in its belief that the brand image must be maintained.
But even Abercrombie can't ignore the bottom line. Speaking this week at the Oracle Crosstalk event in Orlando, FL, Kristen Blum, SVP and CIO of Abercrombie & Fitch explained the company's strategy to reduce costs while moving forward with IT projects and international expansion.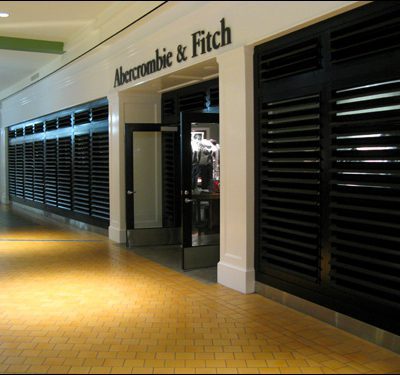 "Today at Abercrombie there is much more scrutiny on capital investments," Blum told more than 100 of her peers during her keynote presentation at Crosstalk. "Historically we did not believe it was critical to attach an ROI to projects – today it is."
For example, the company has saved "millions and millions" of dollars by moving to virtualized, centralized POS. "We have been able to cut millions and millions of dollars out of what our capital budget was going to be to retrofit the stores" with new local servers, Blum explains.
With a keener eye on ROI, Abercrombie is moving forward with planned IT projects and international expansion. Within the last two years the company has expanded into Canada and the UK. In 2009 Abercrombie is entering Germany, Italy and Japan. Next year Abercrombie moves into eight more countries.
In the U.S. the company is focusing on improving profitability in existing stores. "Our plan domestically is to not continue saturation," says Blum. "We could even close some stores," in the U.S. In fact the company announced this week that it would close all of its 29 Ruehl stores by the end of 2009. Ruehl is targeted to an older demographic shopper than Abercrombie & Fitch. Aside from Ruehl, the company has 350 namesake stores, 210 abercrombie stores, 507 Hollister Co. stores and 16 Gilly Hicks stores in the U.S.
Aligning IT with Business Strategies
IT projects are specifically aligned with these goals. Projects are focused on "inventory reduction, gross margin and labor efficiencies," says Blum. "We were not great at inventory level management in the past. In the last few years we have provided business with better data in a timely manner." To improve gross margin, Blum's team is working on the purchase order process and pre-packaging merchandise.

The company is focused on five key IT objectives:
Greater speed to market
Maintain and grow industry leading margins
Retire legacy applications to support growth
Reduce labor and maintenance of existing systems
Provide one version of the truth for all data
To achieve these objectives in the timeline set forth for international expansion, Abercrombie chose Oracle as its primary IT partner. "The technology process should be easy," says Blum. "We wanted to implement industry leading best practice solutions but we knew we couldn't piecemeal it and we had to stop trying to build everything."
Working with Oracle, Abercrombie began an aggressive IT transformation in 2007, with a new data center. In 2009 the company has begun implementing Oracle retail merchandising in two phases, beginning with purchase order functionality, then moving on to visual merchandising, business intelligence, allocation, planning optimization, store systems, supply chain, HR, finance and sourcing.
"We grew to a big company without investing in technology," says Blum. But the company has realized that in order to continue to grow, succeed and expand globally, technology is a key component.