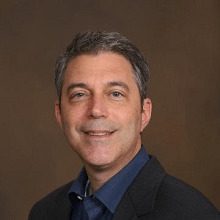 The retail reopening process is underway in many parts of the country, and brands and centers alike are trying to figure out how to safely bring shopping back to brick-and-mortar.
As part of this effort, my team of consultants have spent endless hours studying shopper trends throughout the COVID-19 pandemic. This includes virus case counts, in-store retail traffic and how the two intersect. All of this work has resulted in the development of core practices, like social distancing and occupancy monitoring, to aid retailers and shopping center operations managers as they reopen, rebuild consumer confidence and look to answer the question on everyone's mind — "When will consumer confidence return to normalcy?"
I believe monitoring international traffic reports and consumer trends can help answer the latter. Though reports vary from country to country and even state to state within the U.S., there are lessons to be learned from those geographies further progressed in their pandemic timelines.
Below are takeaways from China and South Korea's recovery from the COVID-19 pandemic:
Global Traffic Insights: Looking At China And South Korea
Initial traffic reports, beginning when the pandemic broke internationally in January 2020 to present day, outline consumer behavior in countries farther into the COVID-19 timeline than the U.S. such as China and South Korea. These reports allow retailers in the U.S. to gauge an accurate expected recovery timeline, despite timing and circumstantial difference between countries.
The very day after China imposed a countrywide lockdown on January 23, they experienced, unsurprisingly, a year-over-year shopper traffic drop to below -60%, which quickly fell below -90% between the end of January and mid-February. As cases began to fall throughout the country, restrictions were eased and traffic slowly began to rebound.
Since the beginning of lockdown through the reopening of Wuhan on April 8, a total of 75 days elapsed. About when Wuhan reopened, a steady rise in shopper traffic began. Though their traffic percentage remains negative in comparison to years past, sitting in the -20%'s as of early July, it is a very notable improvement from mid-February when the country's shopper traffic bottomed out in the -90%'s compared to the year prior.
South Korea, on the other hand, had a much different approach to the virus outbreak, resulting in a different outcome. South Korea did not put the entire population on lockdown, but instead prioritized testing and contact tracing to protect the safety of its citizens, only quarantining those who tested positive. This resulted in a much flatter curve of cases than that of China. In relation to shopper traffic, this resulted in a drop in traffic well before the total case count rose — likely a reaction to what was happening in their neighboring country, China.
The notable difference in traffic patterns between China and South Korea lies within their shoppers' reaction to the crisis. The South Korean population did not wait for their government to start taking precautions and, as a result, never saw the extreme traffic declines that China did. Specifically, shopper traffic disruption began on January 31, with traffic dropping below -10% for the first time, then slowing around mid-April at around -40%. Though this makes their timeline a little later and flatter than China's, the overall outcomes are closely paralleled, and South Korea started to see an upward trend in traffic after around 70 days — nearly the same as the length that China experienced.
Drawing Comparisons With The U.S.
Uniquely, the U.S. government decisions on shelter-in-place rules have been largely led by individual state governors. But much like South Korea, U.S. consumers changed their behaviors far before any government action. Consumers quickly decided to stay away from stores long before states initiated shelter-in-place orders.
Though U.S. shopper traffic declined initially due to consumers' shifting behavior, beginning at the end of April and in early May, retail in-store foot traffic began to see an uptick. In this time period, phased recovery was initiated in some states along with more widespread health and safety precautions, like mandated mask wearing and social distancing.
The U.S. is now seeing meaningful retail progress, with traffic results at the beginning of July moving into the -40%'s. The impact has been gradual, not rapid, and will likely continue at this slow rate. While this is a positive sign for many retailers as they continue to restore consumer confidence, we've noted a decline in the positive traffic momentum since June 27. This may be an indication that not all consumers in every state are feeling as confident about in-store shopping. This trend will need further monitoring.
However, with COVID-19 cases surging in parts of the country and a possible second wave on the horizon, increased health and safety precautions will play a large role in the rebuilding of consumer confidence. To do this retailers must focus on accurately monitoring in-store occupancy, creating efficient cleaning operations of high-touch areas and implementing physical barriers and distancing markers.
---
Brian Field is Senior Director, Global Retail Consulting Practice at ShopperTrak (a part of Sensormatic Solutions). He oversees the ShopperTrak Global Retail Consulting Practice, providing retailers with shopper traffic insights that help drive revenue while controlling the bottom line. Prior to joining ShopperTrak, Field spent the better part of four decades working directly in retail. His experience includes strategic planning and analysis, direction of store finance and store operations, store systems integration and project management, store sales and management, training design and merchandising. Field's retail sector experience includes specialty apparel, consumer electronics and housewares for companies as diverse as Chico's FAS, Circuit City and Macy's. See more about Brian at http://www.linkedin.com/in/brianfield