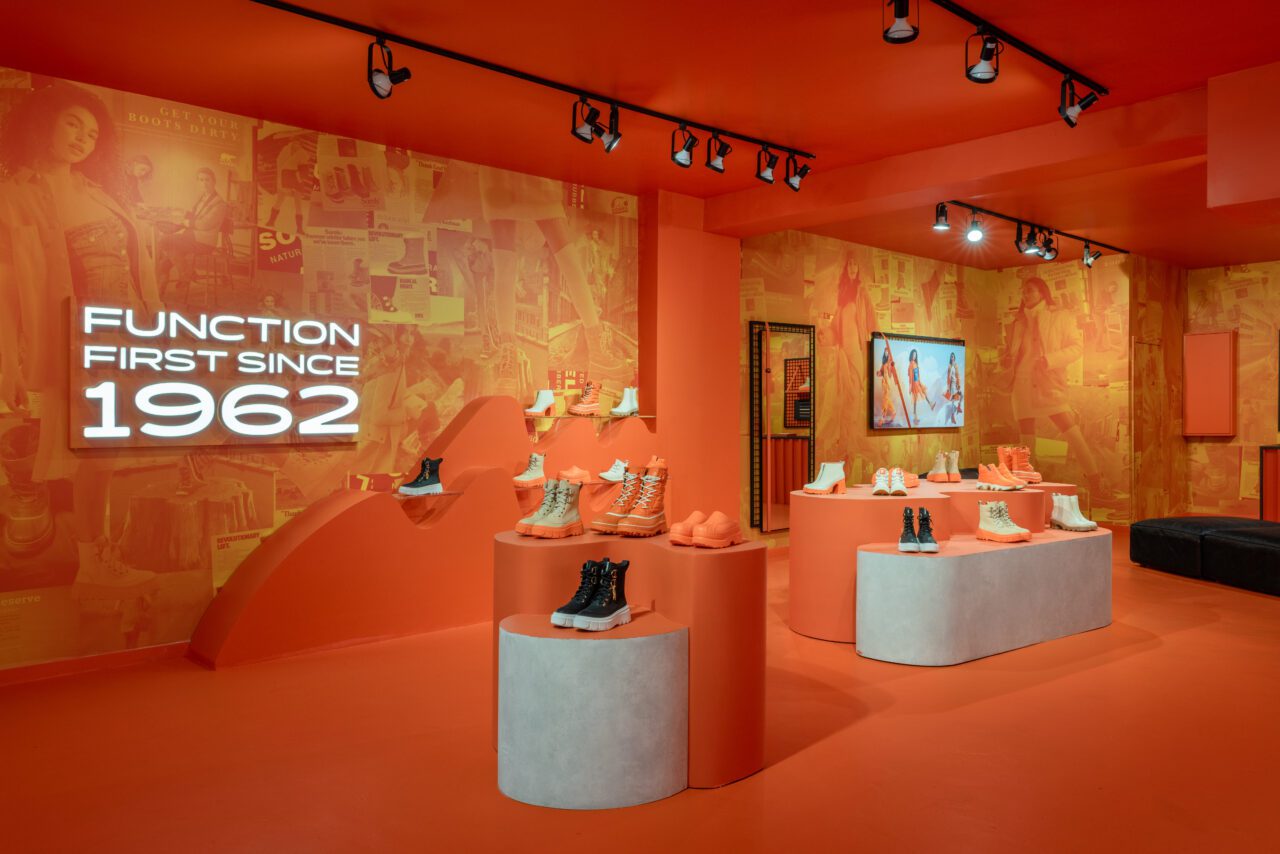 For 58 years, outerwear brand Pajar has equipped adventurers around the globe. Now the brand is embarking on its own global adventure with the debut of a new flagship store in NYC's SoHo neighborhood, the first step in the brand's plan to build an international footprint.
"This store is the beginning of the Pajar globalization strategy," said Greg Nicoghosian, Global Brand Director at Pajar in an interview with Retail TouchPoints. "We want to show what we're able to do. The brand is nearly 60 years old, the family is in its fifth generation and their kids will follow. It's time to jump on this opportunity."
And jump they have. Pajar plans to use this SoHo store to test and learn as the Canadian brand sets its sights even further abroad, into Europe and Asia. Pajar couldn't have picked a better time, with interest in outdoor sports at an all-time high and winter just around the corner in the U.S.
The store, the brand's first outside of Canada, will be much more than just another retail location. It will:
Focus on the brand's rich heritage to introduce new consumers to the Pajar brand and ethos;
Serve as a testing ground for new products, collaborations and licensed lines; and
Set the tone and design aesthetic for the brand's continued expansion into other key markets.
Old World Meets New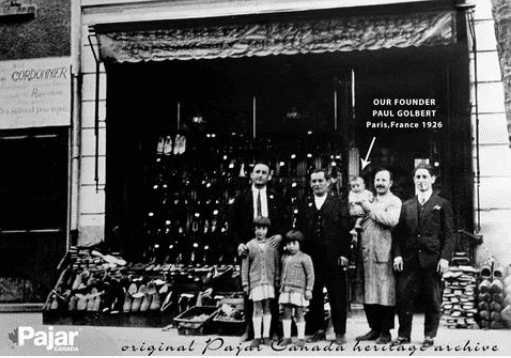 Heritage is central to the Pajar brand, which is now run by the fourth and fifth generations of the Golbert family. Founder Paul Golbert was a third-generation shoemaker born and raised in Paris. After emigrating to Canada, he launched the Pajar brand in Montreal in 1963. The company name is composed of the first two letters of his name, plus letters from the names of his son Jacques and wife Rachel. Jacques is now President and CEO of the company and his children are following in his footsteps: eldest son Michel serves as EVP, daughter Elise is Chief Marketing Officer and younger son David is VP of Branding.
That heritage is also an important facet of the brand's product line, which focuses on blending modern design and textiles with old world craftsmanship. The company is proud of its Canadian heritage and still manufactures some of its footwear in the country to this day. "We're one of the few manufacturers in Canada. We call ourselves the last of the Mohicans," said Nicoghosian.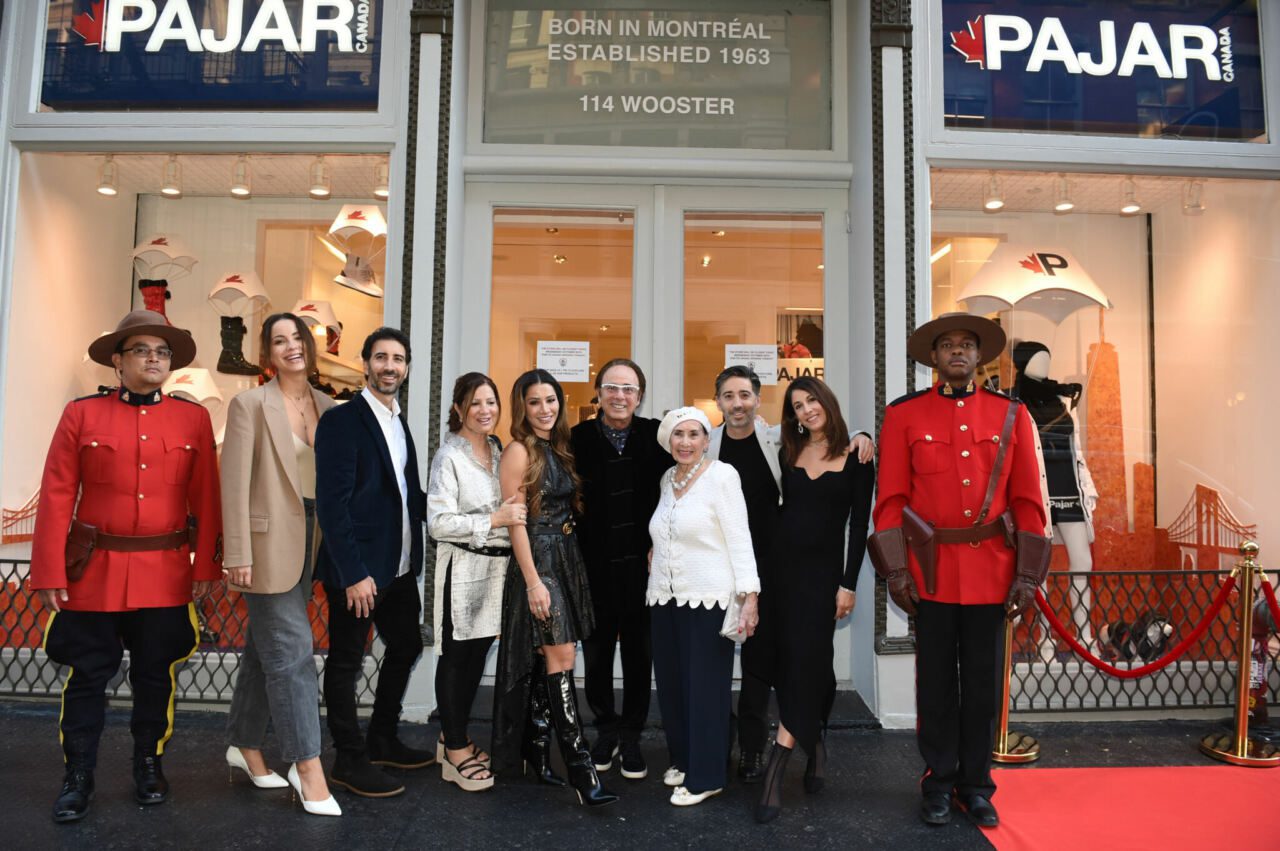 Stepping into New Terrain
This rich family history and Canadian heritage are all baked (or should we say frozen?) into the design of the brand's NYC flagship.
The store soft-launched in early October, and its Oct. 20 official opening was attended by three generations of Golberts. At 2,500 square feet, the SoHo location is much smaller than the brand's Canadian stores, which are typically around 18,000 square feet. But there's still ample room to showcase approximately 300 of the brand's footwear, apparel and accessory offerings at any given time.
"During a time when many retailers are pivoting from traditional storefronts and focusing on ecommerce models, Pajar Canada is seizing the opportunity to provide an elevated retail experience for outdoor and urban adventurers as well as fashion enthusiasts alike," said Jacques in a statement. "We're so excited to open our first flagship location in SoHo to showcase the entirety of our lifestyle collections to the global community."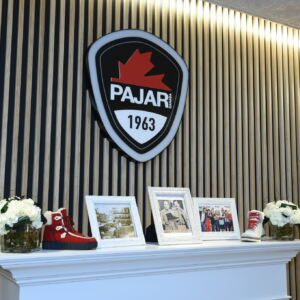 The predominantly white décor of the SoHo space evokes the colder climes from which the brand hails, softened by wood paneling and ample Canadian-themed accents while still allowing the product to take center stage. "We like the product to breathe," said Nicoghosian. "Some places there is just too much product. Less is more."
At the back of the store sits an inviting living room-style space complete with fireplace and Adirondack chairs. Golbert family pictures adorn the mantle. This emphasis on Pajar's heritage and ethos is an intentional shift from the more tactical retail spaces the brand currently operates in Canada.
"We've always been product-centric, now we're using the marketing angle to bring the brand to the world," explained Nicoghosian. "This is more than a store. It's a lab where we will experiment with new product, new runs, special editions, collaborations. We'll showcase them here to understand what the consumer likes and doesn't like. It's all about testing."
In February, the brand will debut a collaboration with New York fashion designer Anna Sui, the first in a number of brand pairings planned for 2022. Pajar is also the licensee for several brands — most notably Kendall + Kylie footwear — which Nicoghosian said will be featured in the store as well.
Sights on the Horizon
The SoHo store will not only be a testing ground for future Pajar stores but also for the brand's aesthetic. Already in the works are shop-in-shops with a current Pajar distributor in Tokyo, as well as two stores in China set to open in December 2021 and January 2022.
"This store reflects how we like partnerships and shop-in-shops to eventually look," said Nicoghosian. "It's our first one, and we have a lot of work ahead of us to implement this properly with the right partners, but our flagships in the future will all look like this."
Further ahead, Pajar is eyeing a number of key markets for additional flagship stores — London, Boston, Paris, Chicago and Tokyo are all possibilities. But the brand, which is sold at upwards of 1,000 different retailers worldwide, doesn't intend to move away from its distribution relationships. The company is currently working on partnerships with department stores in Spain and France and recently signed agreements with new distributors in Scandinavia, the UK, India and Japan.
"Are we going to become a chain? No," said Nicoghosian. "We'll have flagship stores in key markets to showcase the product while continuing to work with our retailer partners. That's how we see the vision of the brand."