More than 163 million people in the U.S. have been fully vaccinated, and growing concerns around the Delta variant have inspired more people to follow suit. That means more consumers are venturing out into the world — and going back into stores. In fact, analysis of Google mobility data by CoStar Advisory Services revealed that the number of visits to retail and recreation sites has nearly fully recovered to pre-pandemic levels as of early July 2021.

Research from Springboard points to similar results: the company's latest Retail Consumer Survey indicated that 56% of consumers were "very" or "completely comfortable" visiting brick-and-mortar destinations, a steady increase from the 50% figure in May.
Despite this good news, many executives at shopping malls and "destination centers" wonder just how much of this returning traffic will find its way to their venues.
Leading developers know that they need to do more than simply make consumers feel safe. During the peak of the pandemic, enclosed malls and indoor-outdoor shopping centers worked diligently to implement safety requirements, including mask mandates and traffic restrictions. Now, developers are largely looking forward as they attempt to answer one big-picture question:
"In this new era of retail, how can we make our visitors loyal to our space, and make them feel compelled to visit over and over again?"
Retail TouchPoints spoke with executives from shopping destinations across the U.S. to understand their challenges, goals and priorities going into the holiday season and 2022. With this two-part series, we'll investigate some of the trends that accelerated during the pandemic, and how developers are adapting investments and strategies to align with new customer needs. Top trends include:
Embracing a mixed-use model that includes Tier 1 retail stores, small businesses and DTC brands, as well as restaurants, entertainment, "medtail" and other tenant categories;
Rethinking brick-and-mortar spaces to be more flexible and accommodating to businesses of all sizes;
Using events, experiential activations and even art shows to drive customer intrigue and increase dwell times;
Bolstering omnichannel fulfillment capabilities to turn the center into a "hub" of continuous commerce; and
Optimizing their digital presence in order to build ongoing, omnichannel engagement.
Shopping Destinations Set Sights on an 'Experiential' Tenant Mix
Even prior to the pandemic, achieving the optimal tenant mix was a big challenge for shopping malls and mixed-use spaces. Rising ecommerce sales and the power of social networks empowered customers to discover new, cutting-edge brands, which meant many (especially millennials and Gen Z) spent less time in the beloved department stores that had long served as anchor tenants.

"Going forward, the goal for many will be to limit their center's exposure to the threat of ecommerce," said Robin Trantham, Senior Consultant for CoStar Advisory Services in an interview with Retail TouchPoints. "As consumer sentiment climbs back and as people begin to feel more safe returning to experiences, many owners will likely once again seek out experiential tenants to backfill space and draw people back into their center."

Developers like Northwood Retail have responded by more proactively engaging up-and-coming brands looking to scale through brick-and-mortar models. The company has 28 DTC brands spanning its portfolio and also focuses on having 10% to 15% of its tenant mix be local businesses.
"We target first-to-the-market tenants and have 71 in our portfolio," said Northwood Retail President Ward Kampf in an interview with Retail TouchPoints. "Technology-based and digitally native brands have an ecosystem around them. Besides Apple, we have sought out and opened stores with Yeti, Peloton and Casper, among others."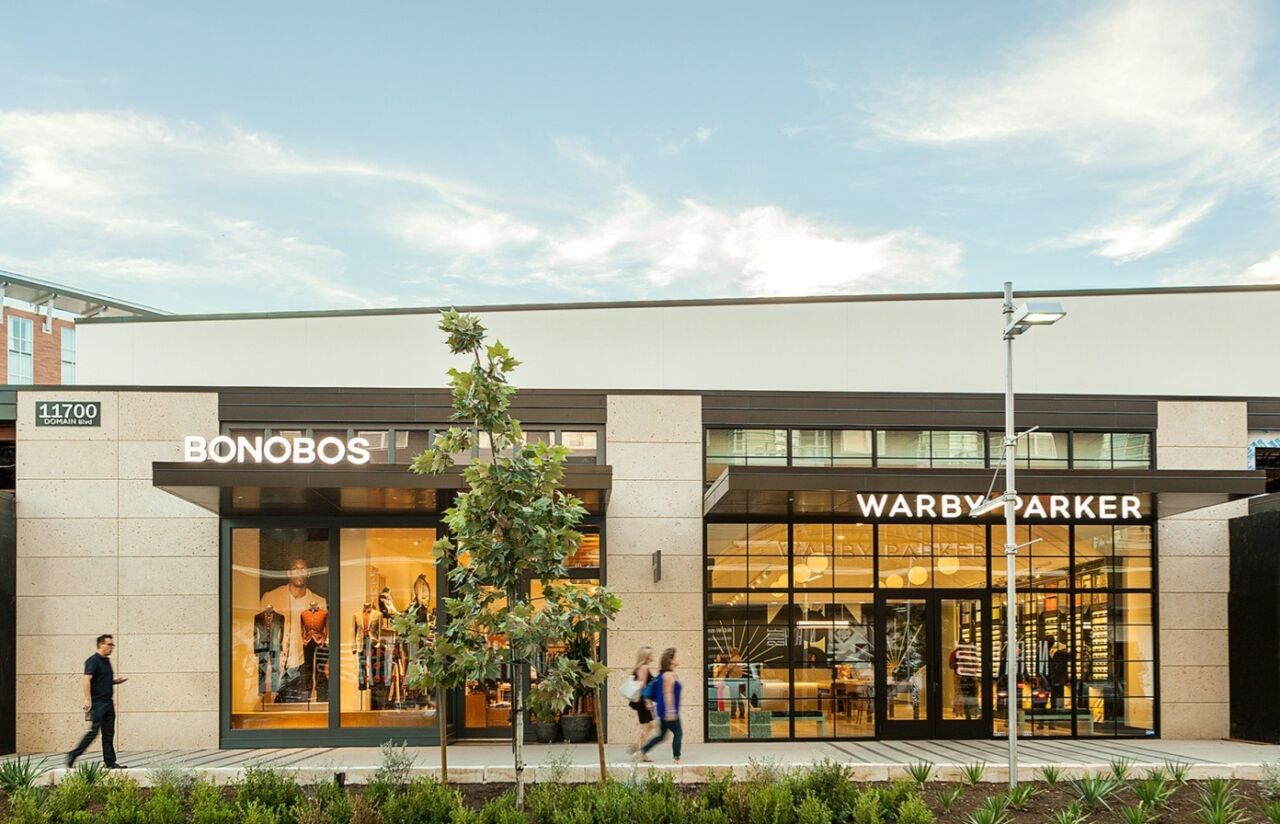 EastBanc, a prominent retail landlord in the Georgetown neighborhood of Washington, D.C., also focuses on ensuring that its tenant mix reflects the evolved needs and behaviors of modern consumers. On one level, that means featuring both established and up-and-coming brands, but it also means featuring a hybrid of product categories and experiences to support all facets of a consumer's life.

"We at EastBanc know that good urban retailers provide what shoppers seek and contribute to footfall and co-tenancy, so as always we are targeting brands that understand how their expanding online presence relies on a successful physical store," said Philippe Lanier, Principal at EastBanc in an interview with Retail TouchPoints. "On a micro level, we try to complement apparel with intimates, we have a very strong exposure to home furnishing in our Cady's Alley design district, plus entertainment, health and beauty, and we would like to expand on unique food and beverage tenants that define the character of our district."

Mastering the perfect blend of retail, restaurants, entertainment and open, experiential spaces appears to be top-of-mind for many developers. In addition to the local and digitally native brands that Northwood Retail is trying to court, Kampf noted that entertainment venues are going to be vital moving forward.

"At our centers, traffic is increasing, and people feel more comfortable in open-air environments, especially those with dynamic outdoor seating areas, greenspaces and patios," explained Kampf. "Even in our recently reopened entertainment venues and movie theaters, we are experiencing 85% to 90% of 2019 numbers across Northwood Retail's portfolio. All of these facts point to the social aspect of shopping centers and people's strong desire to be together."
For destinations like Easton, an Ohio-based mixed-use shopping center, food and beverage alone makes up approximately 25% of its sales, which Chief Executive Jennifer Peterson says is "pretty unique" for a shopping environment. Since its opening in 1999, the destination has accumulated nearly 60 restaurants for its portfolio and has focused on optimizing its entertainment offerings, largely driven by its AMC anchor location.

"COVID has not been great for the movie industry, but consumers are coming back thanks to new content like F9 and Black Widow," said Peterson in an interview with Retail TouchPoints. "As a result, we're seeing the AMC brand bouncing back and it has just opened Dreamscape, which is a virtual reality, sister concept."
Beyond Easton's strong foundation in food and entertainment, it also has a hefty portfolio of experiential tenants, including American Girl, Legoland, Discovery Center and The Funny Bone comedy club. "There are a lot of entertainment choices," Peterson noted, "and I think that makes the mix of Easton unique, resilient and appealing to a wider variety of populations."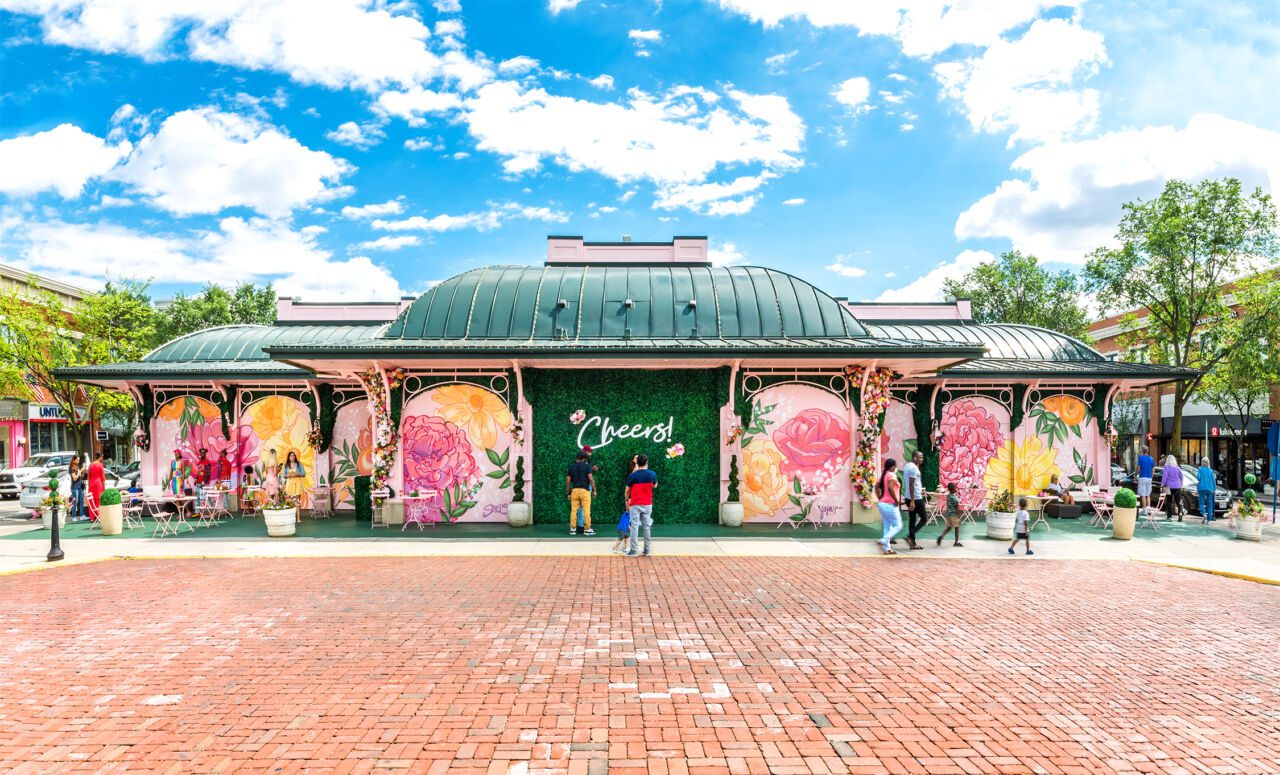 Creating Differentiated Events and Activations
While tenant mix has largely served as the big differentiator for most shopping malls and destinations, some developers are looking at the visitor's larger, more cohesive experience to uncover new ways to stand out. After all, a location's mix of brands and categories may drive initial traffic, but it's the entire space's experience, including events and activations, that achieve the critical goals of driving engagement and boosting dwell time.

"As landlords and real estate owners, we need to figure out how to create spaces that are safe but that also meet consumer needs," said Chad Cress, Chief Creative Officer of DJM, which operates several retail destinations in California, including Hollywood & Highland in Los Angeles. "While people are really desiring to get back out, I think they're going to be pickier about where they go and when they go." That's why several of DJM's properties have been hosting concerts and smaller events this summer to create a safe yet fun environment for shoppers as they get back out into the world.

Over the years, Easton also has expanded its space to include different "territories" that speak more intimately to the desires of different demographics. Its newest expansion is designed to engage the millennial audience, using a more localized tenant mix complete with modern architecture, more common areas and entertainment venues where millennials can hang out with friends until the early morning, Peterson explained: "This audience has been extremely receptive to our focus on more unique experiences."

Easton recently expanded its experiential focus by launching a family-friendly acoustic concert series as well as activations like Prosecco Plaza, which Peterson described as a new "bistro-like" space where people can enjoy a glass of bubbly and a beautiful, Instagram-worthy environment plastered in florals and the color pink. "We're trying to think of creative ways to reuse open space in a way that will surprise and delight our guests."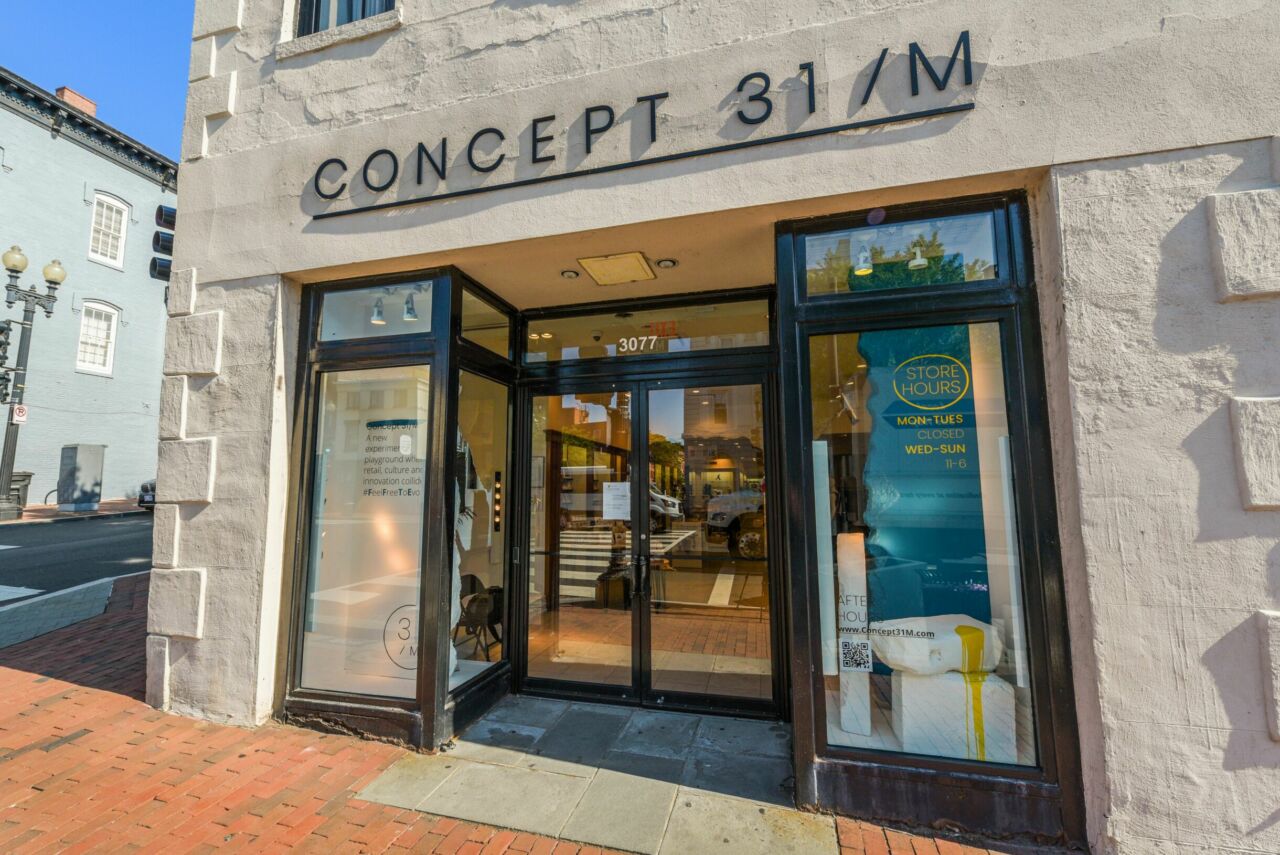 Other real estate developers are opening new spaces designed to inspire new retail concepts and activations that drive commerce. Earlier this year, EastBanc launched Concept 31/M. Designed to be a "dynamic, experiential store," Concept 31/M "offers a platform for new and established brands to test a new market in Georgetown," Lanier explained. "EastBanc aims for this platform to help invigorate retail by bringing new and exciting brands to the neighborhood. Additionally, since we have such a large portfolio in Georgetown, this also means that brands also have the opportunity to grow and expand with us into their own standalone brick-and-mortar space if they choose to."

Even store design firms and pop-up strategists such as The Lionesque Group are turning the traditional real estate model on its head to diversify retail experiences and lower the barrier to entry for up-and-coming brands. Led by founder Melissa Gonzalez, The Lionesque Group launched Periodic, a standalone space in Seattle that brands can rent for pop-ups or specific brick-and-mortar-driven campaigns. Although Periodic isn't connected to a larger shopping destination, it shows opportunities developers have to transform vacant spaces into rotating concepts that can excite and delight customers over time.
Finding New Opportunities in Shopper 'Adjacencies'
As developers and landlords set their plans for 2022 and beyond, both the tenant mix and the visitor experience will continue to come into focus. Additionally, there are many "adjacencies" that present opportunities for developers to create more relevant experiences for consumers, including office spaces, hotels and even residential apartments. Together, all of these elements can help transform malls and shopping destinations into micro-communities.

"Many mall owners have had to get creative with how they improve foot traffic and consumer spending at their centers," CoStar Advisory Service's Trantham noted. "And one way they have decided to go about this is through the addition of complimentary property uses on-site, whether that be apartments, offices or hotels. In general, we have observed that the average rent level for properties on a mixed-use site are higher than comparable non-mixed-use properties nearby, regardless of property type. When a mixed-use site is created, the properties tend to have a symbiotic relationship with one another. The apartment, office or hotel creates added foot traffic and spending potential for the attached mall or shopping center. In addition, the retail component acts as a built-in amenity for the other property types."

Looking at these new expanded opportunities, executives noted that assessing the intersection of health and wellness with retail, on-demand health and the integration of real estate into shopping experiences to help bring their destinations to the next level.


Stay tuned for Part 2 of this feature, where we'll investigate developers' focus on digital integration and omnichannel fulfillment to drive consumer and tenant satisfaction.