Macy's is continuing to expand its smaller-format, off-mall presence with plans to open three new Market by Macy's locations and one joint Market by Macy's/Macy's Backstage store by this fall.
The Market by Macy's small-format stores are a key pillar of the company's Polaris transformation strategy, which is focused on repositioning the department store's physical footprint to better serve customers and support omnichannel growth. Looking beyond the mall has been critical to these efforts, as it allows Macy's to more easily enter new markets and to maintain a presence in markets where large locations are underperforming.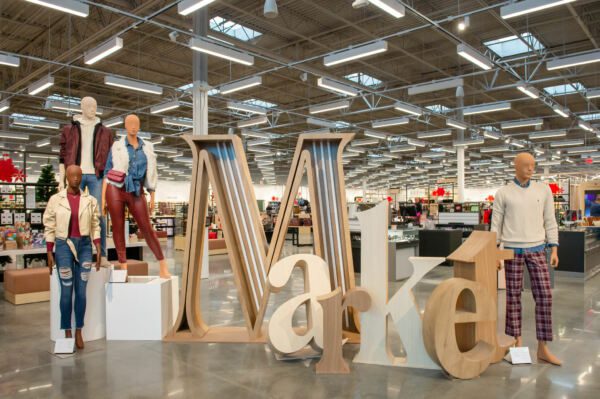 The new Market by Macy's planned for the St. Louis area is a case of the latter. The company said it will close its Chesterfield mall location just outside of St. Louis and replace it with the Market by Macy's, which will be situated at the nearby Chesterfield Commons shopping center.
The company also is planning to open a new Market by Macy's in Suwanee, Ga. (marking the third location in the metro Atlanta area), as well as the first-ever dual Market by Macy's/Macy's Backstage store, which will open this fall in Evergreen Park, Ill. The joint location will allow customers to shop both stores under one roof, with Market by Macy's located on the first floor and the off-price Backstage store on the second floor.
The four new additions will bring the total number of Market by Macy's locations to eight by year end. Macy's Backstage off-price concept has expanded to more than 300 Macy's stores since it debuted in 2015, as well as nine freestanding locations.
"At Macy's, we thrive on retail being a dynamic business requiring continuous analysis, reinvention and innovation," said Marc Mastronardi, Chief Stores Officer at Macy's in a statement. "As exciting brand extensions, Market by Macy's and Macy's Backstage each offer unique shopping experiences — one celebrates discovery and convenience, while the other appeals to the customer who loves the thrill of the hunt for a great value."