The self-proclaimed "original sneaker resale marketplace," eBay says its sells 14 pairs of sneakers every minute. This Memorial Day weekend, eBay will bring some of its most coveted sneaker styles to the streets with a pop-up shop on LA's Fairfax Avenue curated by musician and sneakerhead Offset.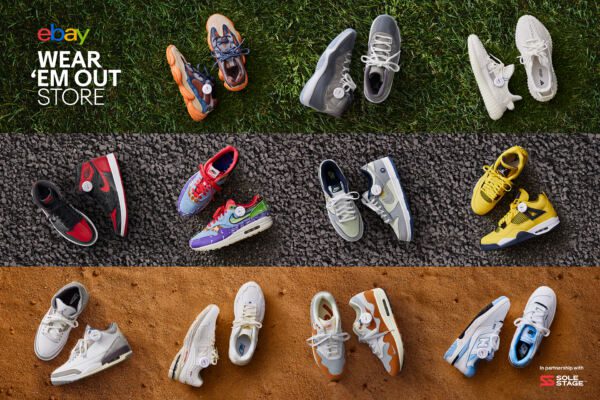 Called "Wear 'Em Out," the store will do something unusual in the world of sneaker collecting — encourage shoppers to actually wear the shoes they buy. In a recent survey of more than 1,000 sneakerheads commissioned by eBay, the majority of respondents said they wear less than half of their collections. By offering lower prices to customers who actually wear their purchases out the door, eBay's Wear 'Em Out store hopes to "help sneakerheads live in the moment and show off their favorite styles on their feet."
"Most people can identify with that feeling of getting a new pair of shoes that you love so much, you just have to wear them out of the store," said Garry Thaniel, GM of Sneakers at eBay in a statement. "The Wear 'Em Out store celebrates a love of sneakers, while acknowledging that sneakerheads are often balancing what they wear with what they keep in the box. eBay is the place to find every style and every price, and now we're offering an incentive to lace up the most coveted sneakers of the summer."
Attendees at Sneaker Con in Anaheim, Calif. last weekend got a preview of the styles that will be featured in the store. The store itself will be open this Friday, May 27 through Sunday, May 29.