At the height of the pandemic, as people observed stay-at-home orders and home also became work and school, Verizon's services were more in demand than ever. And, it wasn't just our stores. Customer calls flooded into telesales and customer service. Customers contacted us through our website and the My Verizon app in earnest. 
We launched what we call our "Touchless Retail" experience. It features physical and digital elements that ensure seamless, safe transactions. Some of the elements include social distancing markers, clear partitions, along with face covering requirements for employees and customers. One of the most useful features is the ability to set an appointment online or through the My Verizon app, which helps customers determine if they need to visit a store or whether their issue can be resolved through the website or app. Touchless Retail also includes touchless payments using cash or credit cards, and even the ability to sign the terms and conditions electronically.
Almost every aspect of the current evolution of retail is enabled by technology. The goal is to make the experience more efficient for the customer. Our most comprehensive customer-facing technological tool is our My Verizon app. Customers can complete almost all of the same transactions through the app as they can at the store, with the exception of a critical few.
Customers want the ability to determine when and where they transact business. That also means they want to start and finish their transactions where they want. Increasingly, those aren't the same channels. This is why it's important to embrace shifting customer behaviors. Here are a few tips that have helped Verizon navigate ever-changing customer behaviors:
Begin with the customer in mind. While this seems like a given, sometimes there is a disconnect between a company's strategy and how its customers want to be served. At Verizon, we realized we could improve, so we reorganized our business with the customer and customer experience in mind to ensure we are thinking of them with every decision.
Prepare for change. We strategize and prepare for change, so we are not caught off guard. That preparation allows us to move quickly on implementation. As an example, we launched curbside pickup this past summer and have already seen success. With the transaction complete before the customer arrives, we save customers valuable time and it really helps us during times when our store staff needs to be more nimble. While curbside pickup saw a boost in popularity because of the safety it offers customers and employees, its benefits are numerous and it is here to stay.
Leverage technology. I would argue that technology should be at the core of everything most businesses do. Technology allowed us to quickly blend our physical and digital spaces and improve our omnichannel experience once the pandemic hit. In fact, our digital interactions increased more than 70% during that time. Most of what we implemented was already on our digital roadmap. We simply brought it to market faster.
The bottom line is that if you are going to stay in business, embracing customers' shifting behavior is necessary. Your products and the experience you provide must evolve on pace to meet their needs. Retail shopping today is enabled greatly by technology, and the physical and digital experiences will continue to be of equal importance to customers. For retailers, we must continue to care for the uniqueness of both the physical and digital experiences while providing an opportunity for seamless transfer between the two. The best way to create that optimal experience is to always begin and end with the customer in mind. 
---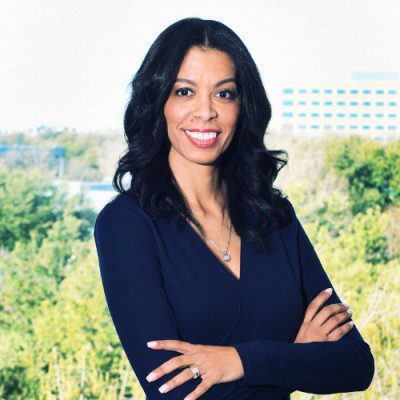 Krista Bourne is the President and SVP of Consumer Sales and Field Operations at Verizon Consumer Group, where she is responsible for all aspects of the nationwide delivery of industry-leading service for more than 100 million customers.