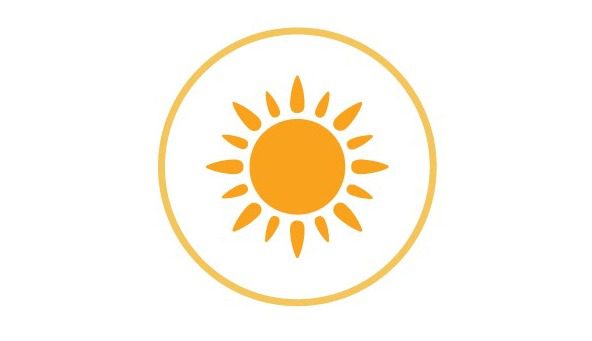 Major retailers including Target, Gap, Nike, Levi's, GUESS and VF Corporation are some of the latest merchants to commit to new internal policies designed to combat climate change and reduce their greenhouse gas footprint.
More than 300 companies have committed to set emissions reduction targets through the Science Based Targets initiative, which is a partnership among CDP, WRI, WWF and the UN Global Compact. This organization provides guidelines designed to help U.S. companies align their corporate goals with climate science.
Target set two major climate goals in accordance with the initiative:
Reduce Scope 1 and 2 greenhouse gas emissions by 25% below 2015 levels by 2025; and

Implement projects in brand manufacturing facilities to reduce two million metric tons of Scope 3 emissions annually by 2022.
The retailer intends to develop an additional Scope 3 goal by 2018, and is committing to sourcing 100% renewable energy in its domestic operations within the coming years.
Target specifically highlighted five areas where it plans to focus its climate efforts and reach these goals:
Increasing adoption of renewable energy in its operations, supply chain and electricity grid;

Driving energy and water efficiency in its operations and supply chain;

Investing in innovations supporting the transition to a lower-carbon transportation system, including vehicle electrification;

Considering climate impacts in raw materials sourcing, particularly the impacts of land use changes and designing plans to mitigate those impacts; and

Supporting communities most heavily impacted by climate change, and building their resilience to climate change impacts such as extreme weather events.
Businesses that commit to the program have two years to develop science-based targets, which are then reviewed by the initiative's team of experts.
Kering, Marks & Spencer Lead The Way For Fashion And Apparel Brands
The Science Based Targets initiative currently is working with the apparel sector to develop sector-specific guidance for setting targets. While 15 apparel retailers have committed to the initiative, two fashion retailers already have approved targets:
Kering, the French luxury goods fashion house and owner of Gucci, Yves Saint Laurent, Balenciaga and other lines, commits to reduce emissions from upstream transportation and distribution, business air travel, and fuel and energy use by 50% per unit by 2025. In addition, the company commits to curb emissions from purchased goods and services by 40% per unit of value added within the same timeframe; and
Marks & Spencer, the British multinational retailer, commits to reduce absolute emissions from operations 80% by 2030, and has a longer-term vision to achieve 90% absolute emissions reductions by 2035. In addition, the company commits to reduce value chain emissions by 13.3 megatonnes of CO2 between 2017 and 2030.