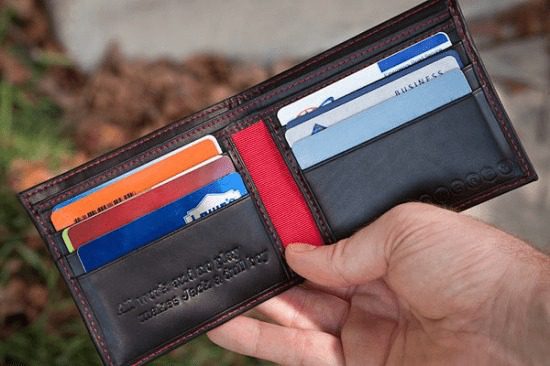 In today's omnichannel environment, retailers are pressured to provide exemplary service at every touch point. Some retailers are even refining their payment offerings to become more digital, which aligns significantly with customer wants and needs.
After all, more than 55% of consumers say they carry less than $20 in cash with them on a typical day, according to research from SecureNet. Among 18-to-29-year-old shoppers, that total leaps to 68%.
SecureNet surveyed 750 U.S. consumers aged 18 and older to craft the report, titled: The Way We Pay. The payment solution provider assembled the study to help merchants and other parties in the payment ecosystem better understand the perceptions and behaviors of the American shopper.
Retailers must not only adjust their strategies based on new customer payment preferences; they also must understand consumers' willingness to use mobile devices throughout the entire path to purchase.
To that end, more than half (55%) of consumers have used a mobile device to research a product while in a store, according to the report. As many as 68% of consumers 18 to 29 years old browse a mobile site, while 72% of consumers 33 to 44 years old do the same.
With mobile shopping becoming more commonplace, it is unsurprising that showrooming is still a looming threat for retailers. For example, more than one in five consumers (21%) have purchased a product from their smartphone while browsing for the same item in a physical store.
To adapt to these consumer trends, more retailers retailers will implement Bluetooth Low Energy (BLE) beacons, according to Nish Modi, SVP of Product for SecureNet: "The increased use of beacons to provide easy access to product insights, reviews and options (more than the ones already in the store) on consumer mobile devices is going to be the next frontier for retailers to differentiate themselves and also create seamless shopping experiences to their consumers."
Data Security Remains Top Concern Among Consumers
While payment and showrooming have become top-of-mind, security also has become a key concern for retailers and consumers alike. The numerous data breaches that plagued big box retailers in 2014 certainly had an impact: 45% of consumers said they are less likely to shop at a retailer that has recently suffered from a data breach. Shoppers older than 45 see secure checkout as the No. 1 factor impacting their decision to buy online. Shoppers 18 to 44 years old rank it as the second-biggest purchasing factor.
"Retailers should evaluate and implement technologies that improve consumer experience and engagement, while at the same time, improve security of their personal and financial data," Modi said in an interview with Retail TouchPoints. "Another oft forgotten strategy is effective communication — merchants need to communicate with their consumers about the benefits of the technologies they implement."
Preventing Cart Abandonment
Omnichannel and online-only retailers also need to take note of cart abandonment, which is an inevitable occurrence in the e-Commerce world. Shoppers earning more than $150,000 annually are 17% more likely than the average consumer to abandon a shopping cart while they're shopping with their mobile devices.
SecureNet offered two suggestions for retailers striving to reduce cart abandonment:
Focus on reducing the number of form fields required to check out

Allow consumers to store payment information to enable one-click checkouts
While consumers may be worried about the security of their personal data, the report suggests that retailers can leverage data to provide value and reduce cart abandonment. Consumers, after all, respond favorably when retailers successfully leverage data. Supporting this point, 77% of consumers said they would shop more frequently with a retailer that offered customized promotions or discounts based on their past purchases.
"I only have one simple piece of advice: Know your consumer base," Modi stated. "Implement technologies that enhance their experiences of engaging and shopping with you."