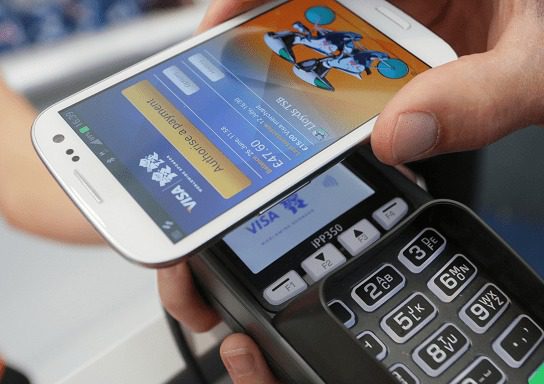 More than half (56%) of shoppers would be interested in using a mobile device to pay for a gift during the holiday season, according to research from
Retale
.
Even with the release of Apple Pay, 51% of shoppers said they are more likely to use PayPal to complete a purchase, while others said they would use mobile banking apps (21%). Only 10% of respondents said they would use Apple Pay versus all other mobile payment options.
For the study, Retale delved into consumer interest and adoption of in-store mobile payment in advance of the holiday shopping season. To conduct the study, Retale polled more than 1,000 adult men and women across the U.S. between Nov. 3 and Nov. 10, 2014.
Mobile payment still hasn't caught on with the majority of shoppers, but there is still plenty of room for the technology to evolve and accelerate. Confirming adoption of mobile payment is on the upswing, 36% of shoppers said they paid for something in a store using a smartphone or tablet in 2014, while only 15% paid via mobile in 2012.
Shoppers who used some form of mobile payment in-store have become loyal users, as 91% of respondents said they were going to use mobile payment again as they made purchases throughout the holiday season.
However, consumers do have concerns regarding mobile payment. The top three areas of concern include:
Data breaches and privacy (28%);
Possible theft or loss of their mobile device (17%); and
Difficulty keeping track of spending (10%).
Almost half (46%) of respondents noted that all of these factors currently concern them. However, the total purchase cost does influence consumers' willingness to embrace mobile payment. More than two thirds of respondents (68%) said they would be more comfortable using in-store mobile payment for items that are $50 or less, compared to only 20% who were comfortable with making purchases in the $50 to $250 range. Only 12% said they would be comfortable using mobile to pay for a purchase of more than $250.
Millennials have the most positive view of mobile payment. More than half (53%) of these consumers have used mobile payment to purchase an item in a store, while 73% said they are interested in using mobile payment while holiday shopping. Most Millennial shoppers (67%) find mobile payment to be convenient, 74% of these shoppers want retailers to provide a mobile payment option in stores.