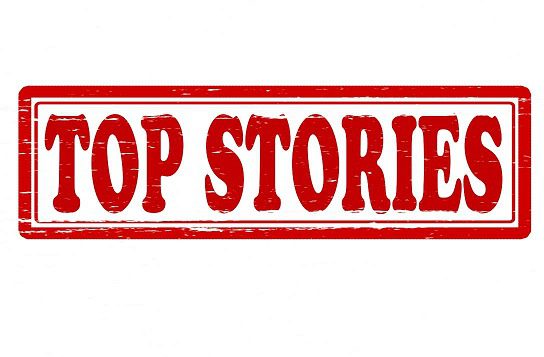 We're halfway through 2015 and Retail TouchPoints already has covered a plethora of new industry trends and best practices through our features, special reports, awards programs and proprietary surveys.
While the Apple Watch and Internet of Things (IoT) turned the heads of industry analysts and retail executives in a number of articles, the final top 15 list also includes a variety of topics that are relevant to all retail businesses, such as: Pricing, inventory management, customer service and loyalty programs.
Below, you can access to the most popular articles of the year (so far). They cover a broad scope of formats, from comprehensive guides to timely trend pieces and quick-hitting Q&As.
1. What Are The Greatest Challenges Facing Retailers In 2015?
To kick off the year, Retail TouchPoints released its 2015 Outlook Guide, which includes insights from leading retail executives.
A total of 15 industry thought leaders shared their expertise and predictions for retail in 2015, with key topics ranging from personalization to the customer experience to mobile payments. Contributors included executives from companies such as Aberdeen Group, A.T. Kearney, IHL Group, KPMG and Retail Systems Research, and hold expertise in all types of retail segments, such as grocery, big box, specialty and home improvement.
2. Kohl's: Aiming To Be 'The Most Engaging Retailer In America'
Janet Schalk, EVP and CIO of Kohl's, took part in an exclusive interview with the Retail TouchPoints team to discuss the retailer's continued push toward an omnichannel-driven focus. With a primary goal to make the customer experience seamless across every channel, the Kohl's team invested more than $1 billion over the past three years in numerous technology implementations.
In the Q&A, Schalk discusses the company's Yes2You Rewards loyalty program, as well as the incorporation of localization through product assortment and endless aisle initiatives. Schalk noted that Kohl's has implemented Oracle merchandising solutions to roll out flexible delivery methods such as buy online, pickup in-store, same-day delivery and ship from store. In select stores, the retailer also has been testing beacons and handheld devices to help associates boost sales.
3. Insights From The 2015 NRF BIG Show
Upon the conclusion of the 2015 National Retail Federation BIG Show, the Retail TouchPoints team presented a comprehensive report including editorial perspectives on the event, video recaps, session overviews and news briefs from companies attending the conference.
Four RTP editors provided their editorial perspectives spanning several topics, including industry disruption, the store of the future, the evolving employee-consumer relationship and the transition to EMV.
News briefs covered myriad product releases, partnerships and other company updates from solution providers such as Datalogic, Honeywell, LoyaltyOne, OrderDynamics and Panasonic.
4. 13 Retailers Recognized As Social Media Mavens
Social media continues to be a driving force for retailers as they seek to boost customer engagement and loyalty. Best-in-class retailers understand that consistent communication and relevant content can do wonders for a social campaign.
For the first time, Retail TouchPoints honored 13 retail companies that have used social media in innovative ways to improve engagement, service and selling strategies. Recipients of the 2015 Social Media Maven Awards included Jamba Juice, Lilly Pulitzer and Saddleback Leather Co.
5. Execs From Macy's, Lowe's And The Limited Dissect Omnichannel Strategies
Many retail players have categorized "omnichannel" as an overused buzzword in recent years, but the concept is certainly relevant to the future of retail businesses. During the NRF BIG Show, Tom Cole, Partner at Kurt Salmon, moderated a panel discussion titled: Optimizing Omnichannel: Lessons and Insights From Industry Leaders.
Panelists included: Diane Ellis, President and CEO of The Limited; R.B. Harrison, Chief Omnichannel Officer at Macy's; and Brent Kirby, Chief Omnichannel Officer at Lowe's. Discussions centered on the definition of omnichannel, the industry-wide shift toward omnichannel and the strategies taken to improve the customer experience.
6. Data-Driven Personalization Drives Advanced Pricing Strategies
Shoppers sought out more price-conscious options after the financial decline of 2008. Despite a slow and steady recovery, they have continued to seek the best deals. In fact, 41% of consumers still shop for discounts just for the thrill of finding the best deals, according to Retail Systems Research.
In response to this behavior, retailers are deploying more sophisticated pricing strategies. Retailers such as Amazon, Guitar Center and Sears have implemented dynamic pricing to keep up with market pricing shifts in real time. Dynamic pricing can take into account complex variables such time of day, demand, price elasticity and competitor prices, and enables retailers to react more swiftly to consumer behavior patterns. Dynamic pricing is expected to gain popularity with the rise of product intelligence, which collects, aggregates and analyzes data about the products a retailer and its competitors sell.
7. Getting Back To Customer Service Basics In A Digitally Connected Era
The rapid evolution of technology over the past decade has made more channels available to consumers. However, many retailers have difficulty embracing these channels to build long-term and profitable relationships with shoppers. As consumers become more demanding and digitally savvy, they expect top-notch service from initial engagement through purchase and beyond. Therefore, retailers must continue to prioritize customer service and adapt it to all channels.
This feature highlight the latest customer service strategies and best practices, including self-service options such as Frequently Asked Questions (FAQ) pages and educational YouTube videos that empower consumers to answer questions on their own. Live and video chat also have gained popularity as efficient ways retailers can engage with consumers. The feature also includes examples and lessons learned from retailers such as Backcountry.com, BaubleBar and Warby Parker.
8. Retailers Embrace Omnichannel Fulfillment Strategies To Exceed Customer Expectations
Once again, Amazon has disrupted the retail industry by offering consumers a wider variety of shipping options. In addition to its popular Prime service, which promises to deliver packages to members within two days, the online giant also has expanded one-hour shipping to several cities. This feature spotlights the latest trends in omnichannel fulfillment and shares best practices that will help retailers select and implement the optimal strategies for their businesses.
9. The Retail Internet Of Things (IoT): Turning Your Store Into An App
By embracing the Internet of Things (IoT), retailers can connect in-store and consumer devices, facilitating a seamless exchange of data and content. In-store Wi-Fi can help connect these devices, turning retail stores into powerful brand hubs that deliver promotions, loyalty information, in-aisle marketing and more. In this Executive ViewPoints column, Gary Schwartz, CEO of Impact Mobile, further investigates IoT and the ways retailers can turn their stores into apps.
10. Retailers Close The Personalization Gap With Content Campaigns
Most retailers are embracing personalization to capture the attention and dollars of savvy shoppers. Although 83% of retail marketers think they do a satisfactory job in personalizing experiences, research from Adobe shows that consumers do not agree: Shoppers stated that only 29% of retailers effectively deliver personalized content and offers. This feature outlines current gaps in retailers' personalization strategies, and how retailers such as Alex and Ani and Old Navy are personalizing content to generate sales and long-term loyalty.
11. 27 Executives Win 2015 Retail Innovator Awards
The second annual Retail Innovator Awards honored 27 retail executives who have pushed their businesses and the overall industry forward by embracing innovative thinking and business strategies. The winners were honored during an exclusive luncheon ceremony at the Yale Club in New York City as part of Retail TouchPoints' inaugural Retail Innovation Conference. The 2015 winners represent a variety of titles and industry segments, and come from a range of notable companies, including Alex and Ani, DICK'S Sporting Goods, GameStop, Target and zulily. Do you know a retail executive worthy of this recognition? Nominations for the 2016 awards are now open.
12. Psssst: Your Loyalty Program Customers Aren't More Loyal. Does It Matter?
Loyalty program customers spend three times more than non-members. But does that mean they're more loyal? Not necessarily, according to Babs Ryan, who is a Global Strategic Product Innovation Consultant at ThoughtWorks Retail. In this Executive ViewPoints column, Ryan uncovers the steps retailers must take to determine whether loyalty program members actually are generating revenue for their business. More importantly, she delves into how retailers can embrace innovation and change to add excitement to their brand, rather than focusing on static programs and loyalty tiers.
13. DICK'S Sporting Goods Maintains Focus On Omnichannel Excellence
As VP of Customer Innovation Technology at DICK'S Sporting Goods, Rafeh Masood has helped the retailer plan and implement a series of successful initiatives. For one, Masood played a key role in building out DICK's mobile strategies and has spearheaded the expansion of the retailer's omnichannel order fulfillment and delivery practices. In this exclusive Q&A, Masood explains how DICK'S has maintained its brand heritage while embracing new technology. He also discusses how the retailer has ramped up its loyalty program by embracing new mobile tools and tactics.
14. Improving Customer Experiences And Business Processes With IoT
By 2020, there will be 50 billion connected devices around the world, according to predictions from Cisco. This complex and connected network of devices, called the Internet of Things (IoT), is shaking up retail in a variety of ways. IoT is empowering retailers to create more personalized and enthralling brick-and-mortar experiences. For example, Rebecca Minkoff's SoHo flagship store uses mobile technology, RFID and interactive touchscreens to drive engagement and sales. Retailers such as Tesco and Fresh & Easy, however, are embracing IoT to lower energy usage and overall technology costs.
15. Apple Watch Skeptics Are Wrong. Here's Why The Apple Watch Is A Game Changer For Business
The Apple Watch officially launched on April 24, 2015. While the unveiling undoubtedly sparked excitement among consumers, retailers questioned whether the wearable technology would impact their businesses. In this Executive ViewPoints column, Matt Dion, VP of Marketing for Elastic Path, revealed why he thinks Apple Watch, and other similar wearable technologies, will drive another significant shift in consumer behavior. While there are a multitude of reasons, Dion points out that the Apple watch "provides the missing link between cloud data services and physical characteristics such as location, identity or current activity."