The 2018 Retail Innovation Conference featured more than 20 breakout sessions, organized into six tracks:
Digital Strategies
Omnichannel Commerce
Operations
Marketing/Customer Engagement
Retail Innovation
Customer Experience
These small-group sessions allowed attendees to dive deeply into hot topics and hear in-depth case studies from retail executives, as well as analysis and best practices from consultants and industry experts. Here's a quick recap of the sessions from the Digital Strategies, Omnichannel Commerce and Operations tracks, with live links to videos for a more detailed look. Recaps of the other three tracks will be published on June 1.
DIGITAL STRATEGIES: Use Storytelling To Attract And Delight Today's 'Spoiled' Shopper
How To Infuse Storytelling And Personalization Into Your Digital Merchandising Strategy
Jennifer Fisher, Sr. Director of e-Commerce Americas for Crocs, addressed how she and her team built a first-class digital merchandising strategy that focused on buying/planning, storytelling and personalization.
Crocs' challenge was stagnant and flat sales YoY. "It was coming along but it wasn't really growing," said Fisher, adding that the company tackled the problem through three different viewpoints: the order structure; a go-to-market strategy focused on storytelling and personalization; and the process to create a cross-functional team.
Key takeaways include:
Think about the stories you want to tell and why they matter to your consumers.
Identify your key items and create a "never out of stock program." Crocs took the top 25 items and made sure they would never go out of stock in key sizes.
Focus on collections versus items, and think about who those collections are targeted to.
Best Practices For Building A Private Label Brand In The Digital Era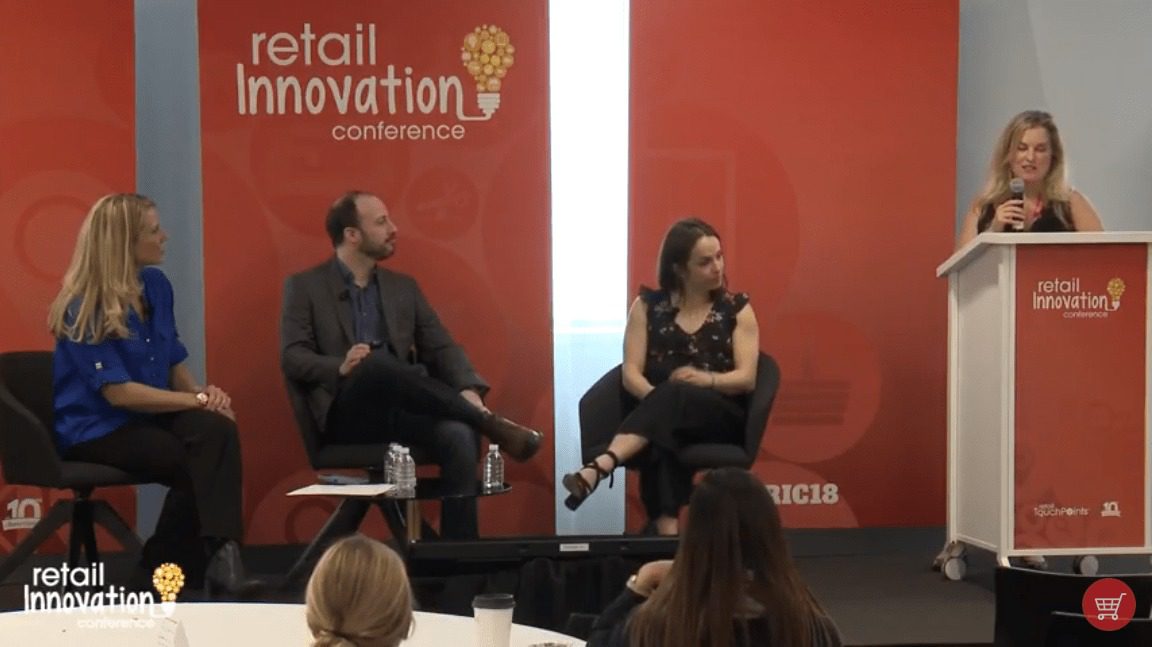 Kelly Sayre of IHL Group sat down with Jeff Gamsey of Boxed.com and Stacie Moore of KIDBOX to discuss the retailers' current and up-and-coming private label brands. Gamsey shared the strategies around Boxed.com's brand Prince & Spring, stating that the company's goal was "to do private brand in the grocery world better than what has been done before." He also noted that the importance of product design can't be understated: "We think of the packaging as a canvas to connect with customers."
Moore discussed KIDBOX's foray into private label with a not-yet-launched brand that was developed based on customer feedback. "We are able to develop products based on pieces we think are missing," she said, highlighting that it's important to listen to customer needs and offer products to fill in the gap.
Experiential Storytelling: Extending The Brand Beyond The Store To Drive Demand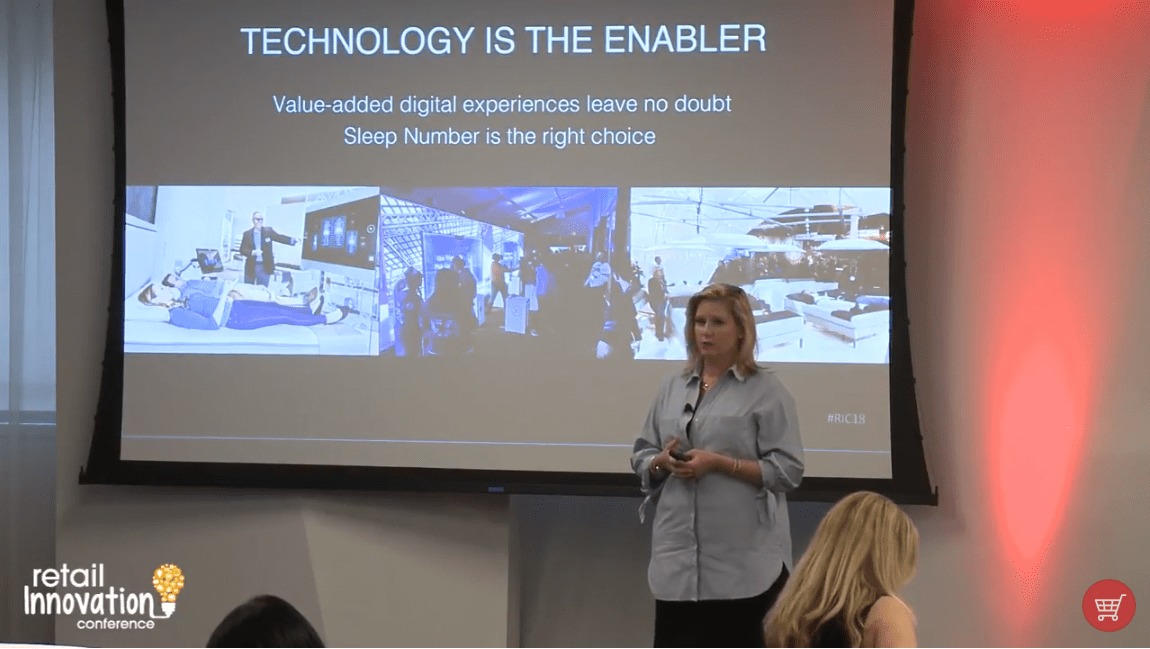 Angela Gearhart, VP of Brand Experiences at Sleep Number, showcased how the company uses experiential storytelling to extend the brand beyond the store and drive demand — all with digital at the core. "It's the most powerful way to engage with the customer; we can change how people think, feel and act through the power of experience," she said. Sleep Number achieves this through proprietary sleep innovations, exclusive distribution and lifelong customer relationships.
Key lessons learned include:
Know Your Customer: Know not only where your consumer likes to shop, but where they like to play and live, so you can reach them in a place where they don't expect you to be.
Test Then Scale: "We didn't just do 5,000 events a year. We did two events, 10 events, etc., and tried multiple different locations in addition to retail in a way that was easy to scale," said Gearhart.
Build, Buy or Partner: "Start with partnering. Who can you partner with and use to gain their audience first? What can you buy that's already developed?"
It's Never Perfect: "Every time you think you just about got it, something will change."
Shopper Brains, Habits, Behaviors And Expectations: How To Attract Today's Spoiled Shopper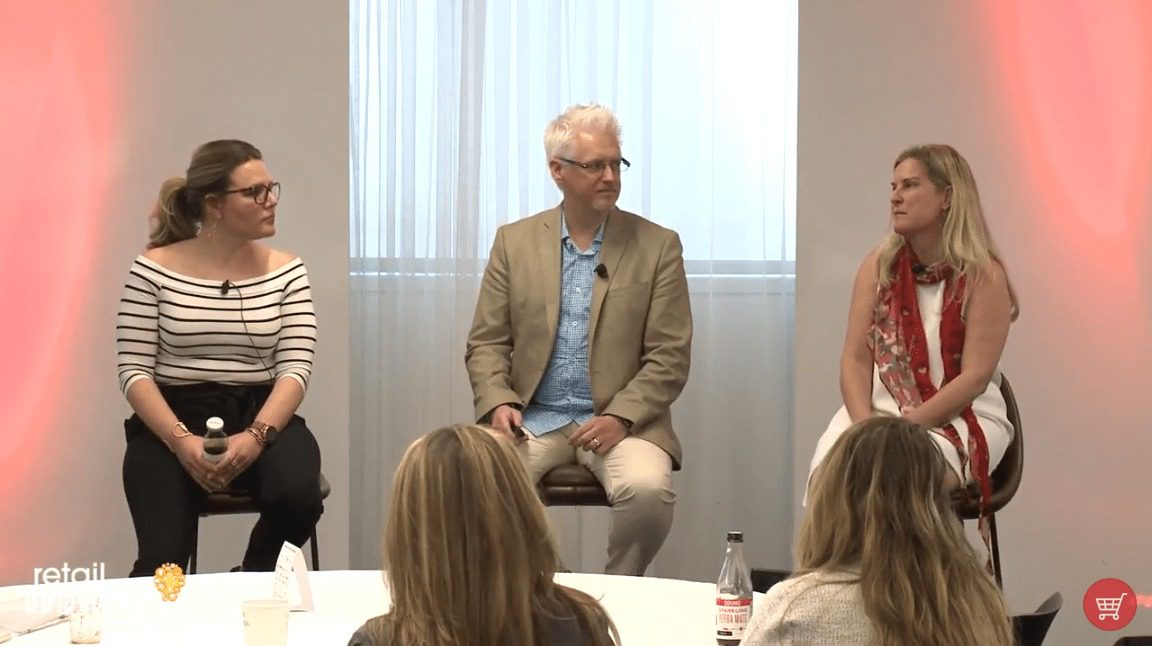 Ed King and Laura Davis-Taylor of HighStreet Collective and Joé Lloyd of Nanolumens dove into:
Six new expectations shoppers bring with them to the store, including price transparency and peer reviews;
Why resolving friction isn't enough to keep customers coming back; and
How in-store technologies such as digital displays can help bridge the gap to satisfying and delighting online-addicted shoppers.
"This [new] generation [of shoppers] are like aliens to legacy retail," said Davis-Taylor. "They're highly expectant people and they know that their lives are completely enabled by digital, including shopping. We really need to think about that while we have time."
OMNICHANNEL COMMERCE: Case Studies From America's Mattress, Carhartt and AT&T
How To 'Nail & Scale' Local Retail Digital Campaigns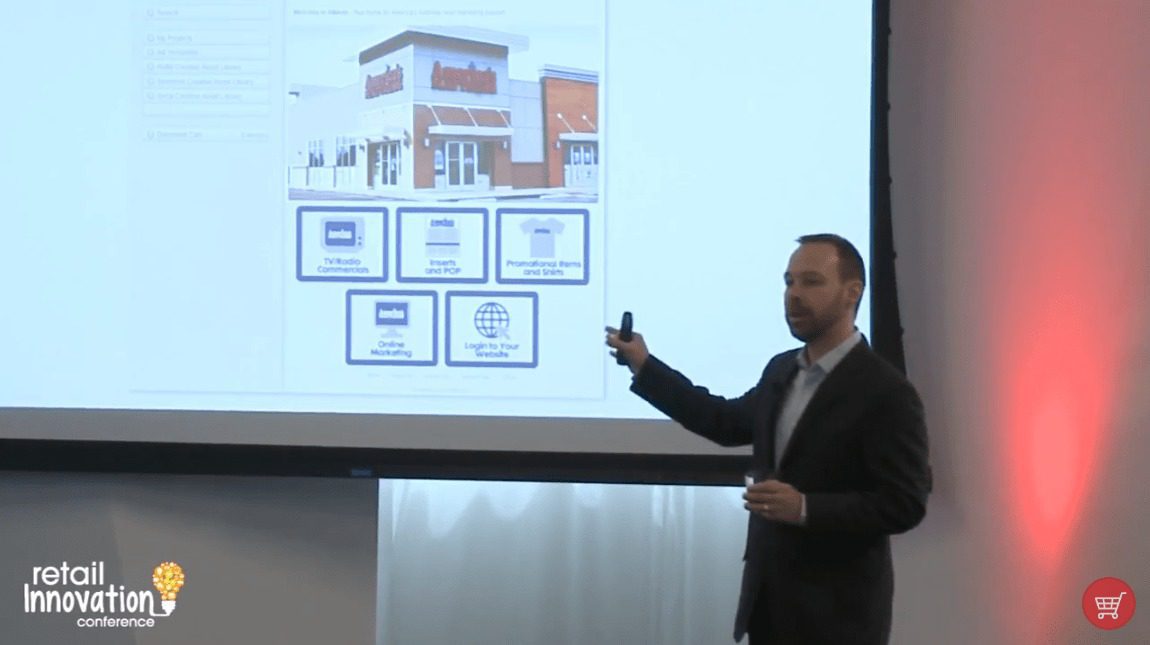 Stephen Day, Senior Manager of Program Development for Serta Simmons, explained how new marketing technology enables 300+ America's Mattress stores to execute personalized, streamlined digital marketing at scale. Day recommended retailers take total control of their brand by localizing their web sites, making it easy for retail partners to adopt their programs and tactics, and find a technology partner to scale digital results. America's Mattress stores that incorporated a digital marketing strategy with Netsertive have seen an 11.8% increase in year-to-date sales in 2018, a large boost from the 3.9% sales differential in 2017.
Personalize, Optimize And Merchandise To Keep Up With Customer Expectations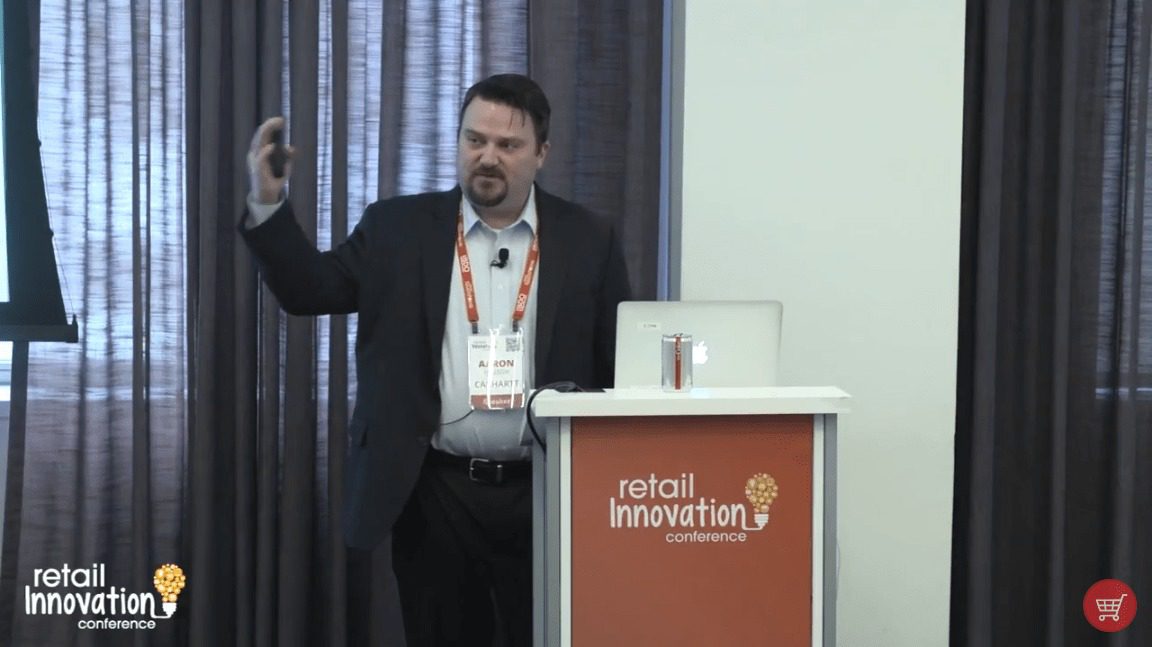 Aaron Nilsson, Manager of Digital Experience, Carhartt, revealed how the 127-year-old brand has moved firmly into digital with tools such as location- and weather-based personalization and educational cross-selling. "Our core expectation is that whenever a customer gives us a bit of information, we will listen and do something with it," said Nilsson. Even though many Carhartt customers are "creatures of habit" that buy the same product over and over, the retailer's merchandising crew is making headway by showing products that are relevant to the individual customer, including telling them what's selling well in their geographic area.
Positive results have included:
Cross-selling within shopping cart driving a 5% lift in click-through rate (CTR);
A 4.5% CTR on product detail page (PDP) recommendations; and
Positive lifts in both conversion rates and Average Order Value (AOV) with category-level recommendations.
Digital Transformation: Creating Virtually Seamless Shopping Experiences
The objective of digital transformation is not to add more technology, asserted Michael Colaneri, VP/Retail for AT&T Global Business-Enterprise Solutions. Rather, it is "the fundamental improvement of the consumer's path to purchase." Using this approach, AT&T's 5,400 domestic stores were restaged as "tech-driven experiences in a home setting," he explained. A "sleek, cutting-edge" store design was paired with an investment in personnel: associates were trained as technology experts who could dialog with consumers, and they were armed with mobile devices that enable them to handle an entire transaction through checkout. "The message is that AT&T is integrated into the lifecycle and lifestyle of our consumer," Colaneri said.
OPERATIONS: Combine The Basics With Strategic Disruption To Avoid 'Zombification'
How To Avoid Becoming A Zombie Retailer
The 550-store Canadian consumer electronics chain The Source used a three-pronged approach to avoid turning into a zombie retailer, according to Ron Craig, VP of Marketing and Operations:
Changing its marketing strategy to become a place for "I want that," in part with the use of more irreverent and humorous ads;
Using a direct ship model for many categories of online sales to "significantly extend our aisle," and creating a new mobile-first platform with responsive design that "scales to whatever device you're using."; and
Updating store designs to make the most of a small footprint, with product accessible for trial and demonstration.
The Source has averted "zombification": Traffic is up 34%, sales have increased 30% and margins are up 22%.
Transforming How People Pay: Commerce For Every Device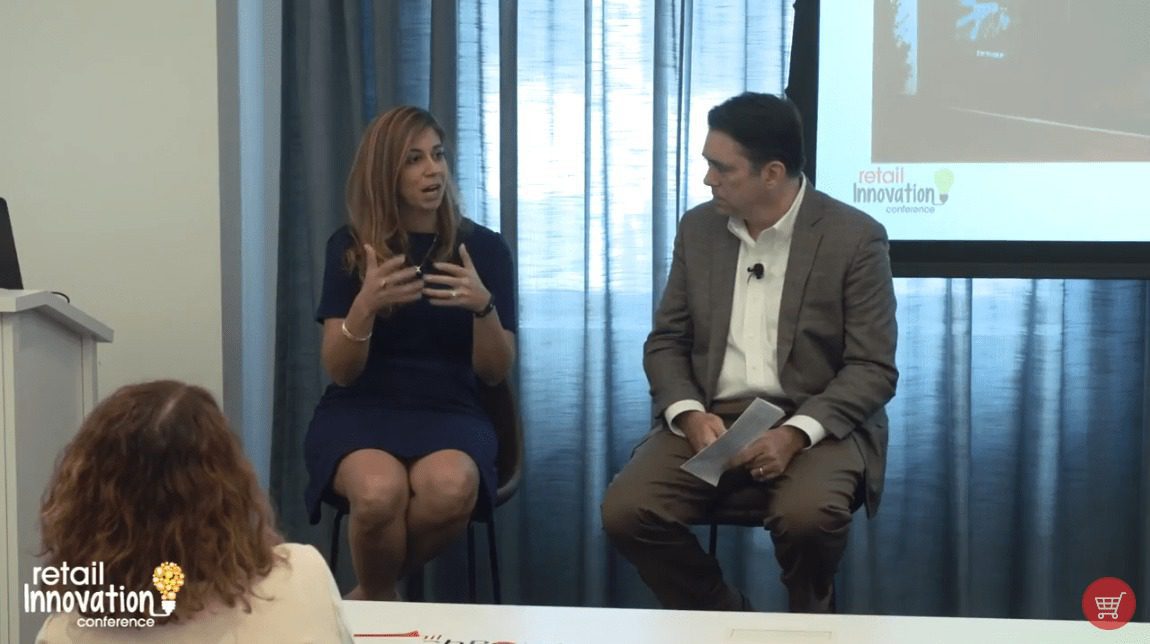 Andrew Morris, Chief Content Officer for Money 20/20, and Kiki Del Valle, SVP of Commerce For Every Device at Mastercard, discussed how the spread of transactional capabilities to the IoT-enabled smart home, wearable devices and AR/VR will provide retailers with new ways to connect with their customers.
"People want to pay with the device that's most convenient," said Del Valle. "In some cases a wearable device is more convenient than using a mobile phone, for example if I don't want to dig into a big purse to make a payment. At home, when your mobile device might not be carried on your body, that's when voice devices come into play. We're also working with GM for an in-vehicle commerce experience."
Wall Street Panel — State Of The Industry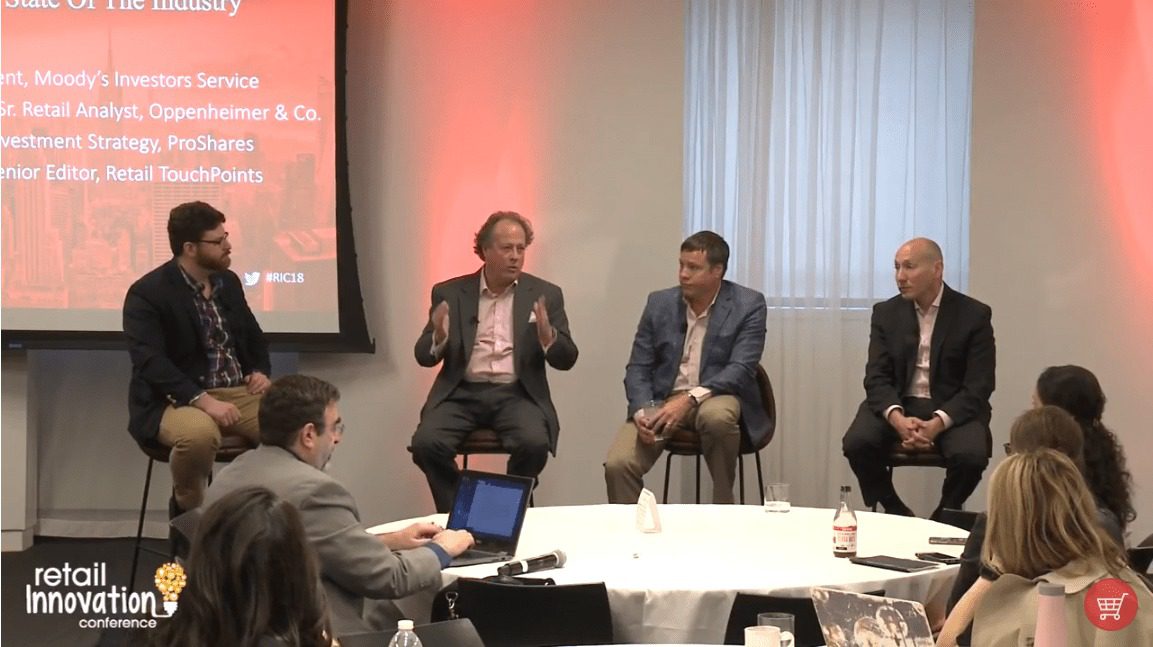 Three leading retail industry financial analysts — Charlie O'Shea, Moody's; Brian Nagel, Oppenheimer & Co.; and Simeon Hyman, ProShares — agreed that while brick-and-mortar retail is far from dying, legacy retailers must move online for the sake of future growth. "In Q4, online retailers generated 30% growth, while legacy retailers generated 6%," said Hyman. Even though a retailer's stock price may take a hit when they invest in online, "they must feel some short-term pain if they want to be competitive in the long run," said O'Shea. Nagel saw a somewhat bitter silver lining in Amazon's impact on the entire retail industry: "I think it's helped to cull the herd," he noted. "If we were overstored 20 years ago, we're more overstored now."
Disruptors Panel: Don't Play By The Rules, Make New Ones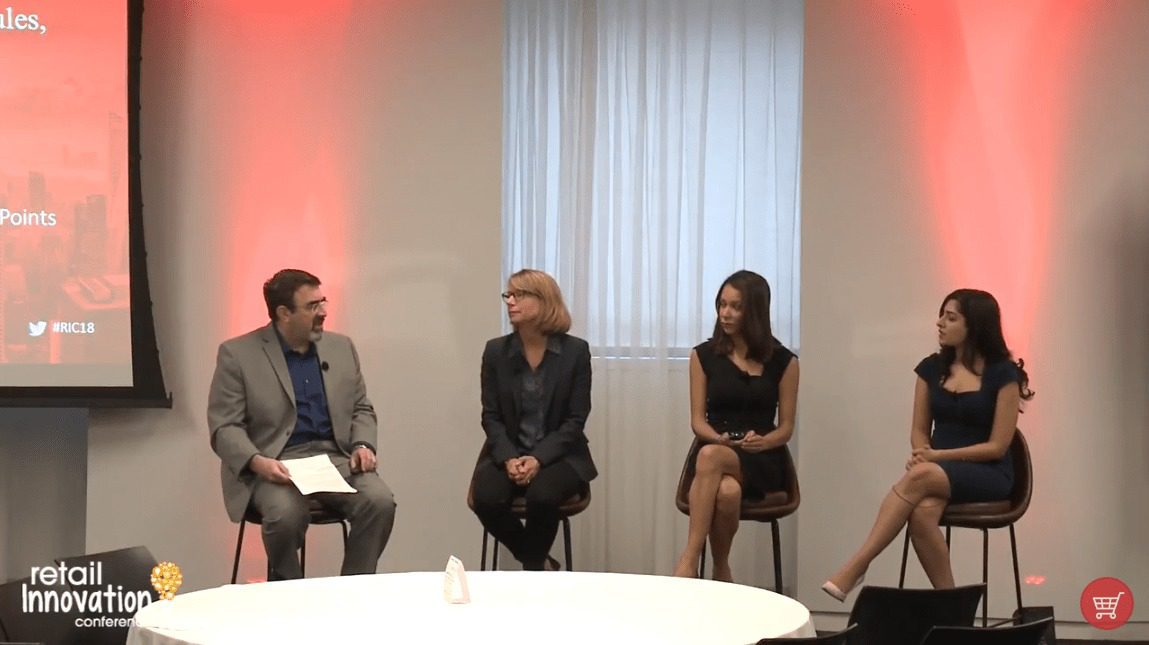 Shivika Sinha, CEO of The Veneka Group; Eileen Mockus, President and CEO of Coyuchi; and Monique Salvador, CEO of Blushup, discussed their strategies for standing out from the competition in a crowded retail environment, with a focus on making sure shoppers' voices are heard. Their recommendations included:
Investing in social good: Customers appreciate retailers that reflect their own values, such as Coyuchi's eco-friendly practices;
Make the shopping journey painless: Getting a last-minute beauty appointment is difficult, but Blushup makes it easy; and
Consider the shopper at every step: Veneka Group noted that customers' needs should be a retailer's "North Star."