Retailers continue to struggle to increase engagement and conversion online. New research found that retailers are missing the boat on some of the key strategies to optimize content online. Nearly half (47%) of respondents are not optimizing their onsite experience, according to the 2009 Omniture OnlineConversion Benchmark Survey.
The survey, which ran from June to mid-August, compiled responses from just over a thousand online and interactive marketers. About 60% of the respondents are BtoC organizations, half of which are ecommerce in nature.
"Retailers spend lots of money driving customers to their homepages and product pages, but they spend very little time, relatively speaking, to make those advertising dollars convert better on their Web site by testing and making it a personal experience," says MikelChertudi, VP of Demand Generation at Omniture.
Chertudi offers four areas of conversion for retailers to consider:
The ability to target based on previous site experience;
The ability to test what's working;
Site search results– optimizing for gross margin and conversion;
Recommending products.
Chertudi says retailers are missing out on the many opportunities to immediately begin improving conversion. "Omniture recommends focusing on an automated strategy encompassing testing and targeting, onsite search andcontent recommendations to help improve conversion with your existing site traffic," he says.
Relevant Search
The report indicates that nearly half of respondents do nothing to optimize their on-site search applications, relying on simple keyword matching (67%). In addition, nearly half of all respondents don't have a product or content recommendation application. Of the remaining 50% who do have a solution in place, 66% have a manual process in place. Less than 10% invest in an enterprise product or content recommendation application.
The report states there is a huge opportunity for companies to serve more relevant search results and automate recommendations for customers in order to provide a better experience and increase conversion.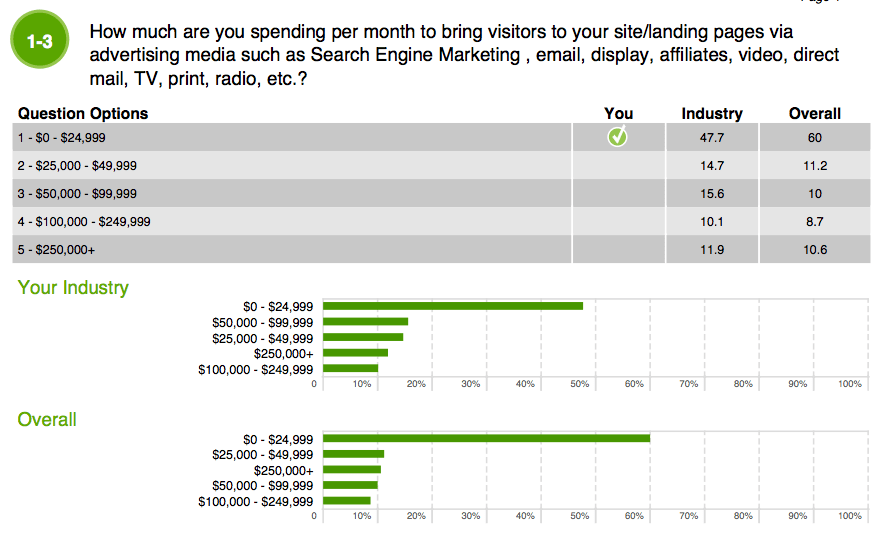 Recommendations
The report emphasizes the importance of making recommendations depending on the needs of the retailer.  By serving relevant recommendations, marketers can improve the customer experience while increasing average order value, revenue, etc.
Automated product or content recommendations based on historical purchase or clickstream data increase relevancy and have a positive impact onconversion rates and average order value (AOV), according to the report. For example, a retailer may want to offer relevant alternatives or similar items on the product pagebased on what others have purchased, or encourage an impulse purchase at checkout by recommending popular complementary or add-on products.
Case in Point: StubHub, the largest online ticket marketplace, was looking to improve customer loyalty and conversion rates. The company leveraged the recommendations solution from Omniture to deliver analytics on shopping cart abandonment. By testing and delivering relevant product recommendations within emails, StubHub increased email response rates by 600% and revenue by 2500%.
Testing
Marketers who have the most success are those who are able to test the most, the report found.While the report indicates that most respondents are testing call-to-action, page layout and promotions, there's still opportunity to test other elements that contribute to personalization and conversion like form fields (28%) and security seals (13%).
Less than 15% are using multivariate testing (MVT) and less than 6% are using variable cluster tests, that enable marketers to be more efficient with time and ad inventory which translates to a significant opportunity cost.
Targeting
The report states that almost 50% of respondents are doing very little or no targeting. Less than 15% of respondents are targeting based on category affinity or on offer continuation, which ensures that specific offers that are displayed within the advertising or on the site remain consistent throughout a visitor's experience. By using free tools and in-house solutions, many marketers are limited and are not able to target segments and conduct tests within those segments (over 60%).
Of those that are targeting, the majority of respondents are using manual targeting (72%), which is time consuming and can be an inefficient use of resources. Additionally, less than 20% are employing one-to-one behavioral targeting, representmarketers to serve more relevant content to Web site visitors. There's a huge opportunity for retailers to test multiple promotions, multiple images, multiple calls to action and see which of those performs the best," Chertudi says. "Then if they know there are people that have been to their Website before, they could and should be serving content based on those specific site experiences beforehand."