As more retailers strive to build a long-term relationship with their customers, a recent study showed that mobility and wireless wireless technologies are key drivers to improving customer service and gaining customer intelligence. The Motorola Enterprise Mobility Solutions Hospitality Barometer found that 82% of respondents reported an increasing importance of mobility within their organization in 2009 to help drive revenue and improve the customer experience. And more than 60% of hospitality decision makers believe these technologies are providing consistent service and competitive advantage.
Nearly half of the survey respondents reported a boost in customer satisfaction; 27% cited an increase in per-guest average spend; and one quarter identified a rise in inventory accuracy as a result of implementing a mobility strategy.  Frank Riso, senior director of retail, Motorola Enterprise Mobility Solutions.  "And with seven in ten decision makers viewing mobility as a downtime conversion tool – Motorola's hospitality barometer indicates that the mobilization of key applications enables organizations to save or recover a daily average of 44 minutes per employee."
While this survey of 468 hospitality decision makers was focused on one vertical, Riso said the impact of mobility has been even more pronounced in other retail sectors. "I would suspect the results to be even higher in the retail store sector as the use of bar code scanners, mobile computers and wireless communications has been a part of their mobility solutions for over 30 years while the hospitality segments are new to these types of mobile solutions," Riso said.
He added that types of mobile applications being used across retail vertical is also expanding rapidly –migrating from the back-end of the enterprise to more customer-facing uses. "Once mobility solutions were made available on Enterprise Digital Assistant devices, which included larger screen sizes and better ergonomics, retailers in all segments began to implement customer facing applications, such as table side ordering in restaurants, seat side ordering at stadiums and arenas, escorted shopping, and dressing room assistants," Riso said. "Topping the list are mobile manager solutions to keep department managers, store managers, and their supervisors out of their offices and out on the sales floor, yet always connected to the information they need to make instant decisions."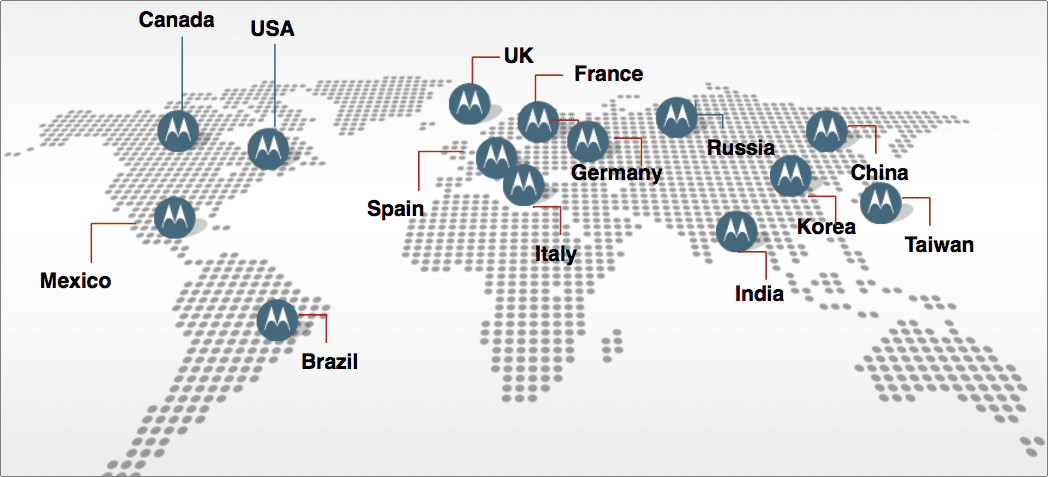 Another trend which has made mobility more of a competitive necessity in all areas of retail is the emergence of consumer devices like the iPhone, which have heightened customer expectations. "The use and acceptance of smart phones has made the use of mobile computers in all retail segments not only an accepted level of customer service and customer experience, it is also very rapidly becoming an expected level of service offered to customers who are either in a hurry at lunch time in a restaurant or who have a limited about of time to shop in a store," Riso added. "Just about everyone has a cell phone and can be connected to information and be mobile, so for a consumer to both accept and expect the same technology to improve their dinning and shopping experience is something Motorola and our solution partners implement everyday for retailers around the world."