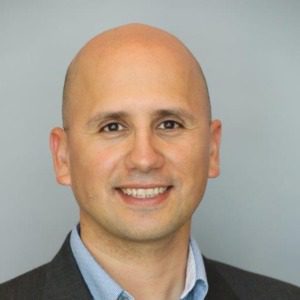 Over the past several years, many brick-and-mortar retailers have seen online-only retailers lure their customers away with always-open virtual showrooms, seemingly endless inventory, and fast and inexpensive shipping. However, savvy omnichannel retailers are fighting back. One of the more successful tactics entails using their physical stores as fulfillment centers to meet customers' needs in ways online-only retailers can't. The acronym that describes this strategy is BOPIS (buy online, pick up in-store), also known as "click-and-collect." At its core, BOPIS is simply the ability for a customer to make a purchase online and pick up the merchandise at the store — usually immediately or within a few hours. While this business practice emerged years ago, it's only become widely popular in recent years.
According to a report by OrderDynamics in conjunction with IHL, "Buy Online Pickup In-Store: State of the Industry," BOPIS purchases were up 46% during the 2018 holiday season compared to the previous year. The trend is being embraced by consumers of all ages, too. A study of shopping behaviors from eMarketer found that in the 30 days before the survey, nearly a quarter (24.6%) of 18- to 29-year-old shoppers placed an order online and picked it up in a store. Additionally, 18.8% of 30- to 39-year-old shoppers, and 23.5% of 40- to 49-year-old shoppers placed BOPIS orders.
Not all retailers that adopt BOPIS can point to positive results, however. Both Circuit City and Toys 'R' Us offered BOPIS services — before they went out of business. Dave Bruno, marketing director for retail technology company Aptos, is a veteran BOPIS shopper who's often disappointed in the experience. In one of his blogs, he says, "Many stores sent me to the return desk to stand in line to pick up my purchase. Others forced me to seek out associates on the floor to ask where to go to pick up my order (and a couple of especially harried folks looked very tempted to tell me exactly where to go if you know what I mean). Other stores were well-outfitted with clear signage, but unfortunately, those signs all directed me to the back of the store or to long checkout lines."
Like any new business strategy or technology implementation, the transition has to be handled correctly to be effective. For retailers hoping to leverage the fulfillment capabilities of their stores, there are a few key pitfalls they must avoid.
Ensure Inventory Visibility Across All Channels: The success of BOPIS requires near real-time visibility of inventory across online, store and distribution channels. Customers want to know that the item they ordered is in-stock, regardless of the fulfillment model. A fully transparent and integrated system alleviates employee and customer frustration of offering products that are out of stock or no longer available. If a purchase isn't available when they arrive to pick it up, they'll likely be shopping somewhere else next time.
Create A BOPIS-Friendly Store: One of the biggest drivers behind the BOPIS trend is the convenience it offers customers. Instead of waiting days for a shipment to arrive, they can get it right away. This convenience loses its luster when a BOPIS customer enters a store and has to wait in long lines with in-store shoppers, or can't easily find where to go to retrieve their purchase. Make sure you have a dedicated area to accommodate BOPIS orders and avoid putting online order pick-ups at the back of the store. You also may want to consider using automated lockers, either as a standalone solution or paired with other BOPIS options. Automated lockers both leverage the store's location and streamline the pickup process, freeing up employees to serve other customers. It only takes customers seconds to retrieve their purchase out of a locker; plus, it's a convenient solution for customers — especially when using outdoor lockers, which can be available 24/7.
Train Your Staff: You may need to create new positions to manage online fulfillment in-store. Although some of your current staff can help, redirecting them to fulfillment operations shouldn't happen at the expense of in-person customer service. Make sure to train your store associates on how the BOPIS offering works, to ensure they can deliver a great customer experience that encourages customers to continue using it.
Watch Your In-Store Inventory Levels: When integrating online and in-store sales, you also have to be mindful of keeping your shelf inventory at appropriate levels. If you take too much store inventory for online orders, you may lose in-store sales. Your in-store assortment has to be maintained.
Evaluate Your Success: Your BOPIS strategy should include reporting that shows not only the ROI of your offering but also reveals trends as well as areas requiring attention. You may want to send BOPIS satisfaction surveys to assess how you're doing and to avoid becoming the subject of a blog like the one mentioned earlier. Be sure to build upon positive feedback and use it to bring more visibility to your new offering.
BOPIS is not a mere fad. It's a fulfillment revolution, and it's here to stay. Implementing a successful BOPIS offering is a smart way to fend off online competitors, increase customer loyalty, and increase overall sales. One study from UK firm Doddle found that 85% of shoppers surveyed said they made additional in-store purchases while visiting stores to pick up what they already purchased online. A seamless omnichannel approach that gives customers greater flexibility and higher levels of service will ultimately pay off in more repeat business and additional sales.
---
Mauricio Chacon is Group Product Manager for Epson's North America Point-of-Sale (POS) solutions division. He leads product marketing, business strategy and product launches for the group. Prior to Epson, Chacon spent 13 years at Belkin International as Director of Product Management, leading the Worldwide Business Products Division. Over the course of his career, he has introduced a variety hardware solutions for B2B IT, Retail, Hospitality, OEM and Government verticals.