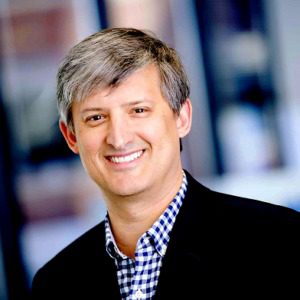 Executives have long been convinced that Net Promoter Score (NPS) is the gold standard when it comes to measuring brand loyalty and customer experience. While simple to execute and therefore enticing for companies to implement, the score contains significant sample and question bias, and lacks context on customer experience, limiting businesses' ability to uncover the true drivers of NPS. To actually achieve what NPS promises, businesses need to invest in diverse strategies and technologies that elevate the voice of the customer (VoC) and illuminate vital pieces of feedback to boost loyalty and improve experience.
Get With The Times
The modern customer spends hours interacting with companies via an ever-increasing range of channels, including calls, messaging apps, chats, chatbots and social media platforms. Within these channels, customer problems, questions, emotions and intentions, along with insights into product quality, safety issues and even regulatory and compliance drivers all exist. And despite incredible innovation in AI-powered natural language processing (NLP) and language understanding (NLU) techniques capable of identifying these insights from within the contact center, businesses still cling to a singular 1 – 10 score.
Relying solely on this measurement is detrimental. NPS prevents businesses from getting to the root cause of customer churn and impedes their ability to devise practical solutions. Even if you're reading open ended survey responses, you are more likely to get shallow, incidental feedback about products, services or systematic issues affecting loyalty. This is because survey responses are brief, and do not elicit the breadth of information contained in actual customer conversations.
Additionally, NPS typically highlights selective feedback. When it comes to surveys, individuals with an exceptionally good or bad experiences are most likely to participate — providing an incomplete and unbalanced view of customer feedback. What's more, the silent majority of customers, the middle-ground, often avoid participating in surveys in the first place, even though they represent businesses' core customer base and are the ones interacting with customer service agents the most.
Go Digital
When it comes to customer experience in the digital realm, market leading companies are all using a similar playbook. They're making it easier for customers to self-serve, self-support, and interact online and via mobile channels, driving down costs of sales and service, increasing customer satisfaction and loyalty and growing customer lifetime value. In-store and phone interactions aren't disappearing, but they are often "escalation channels" — used by customers only when they cannot fulfill their needs digitally. What's more, these interactions in person are often more consultative, require more skill and superior customer service.
Achieving this level of digital customer care requires more than NPS surveys. When call centers were the primary means for brands to communicate with customers, and the technology to store and analyze calls and interactions was nonexistent or cost prohibitive, NPS made sense as a metric. But with the explosion of channels, the ability to store and access them, and the increasing volume of feedback brands receive, companies need to expand their toolkit. Contact center calls, CRM notes and digital channels like social, messaging and chat provide the most direct feedback. And with NLP and NLU techniques, businesses can extract detailed meaning and sentiment to better understand customer interactions, rate of resolution at first touchpoint and agent skill level, tone and efficiency — all of which will contribute to creating exceptional digital CX.
Build Customer Centricity From The Top Down
Once you've derived customer feedback from the right sources, and implemented strategies to analyze it, spreading insights throughout your organization is vital. Traditionally, customer success and marketing teams are privy to feedback, but to truly create culture centered on delivering exceptional experiences, you must share information across the entire organization, looping in product, marketing, sales, service and even executive stakeholders.
Entrepreneurs should find tangible ways for customer feedback insights to become a core part of meetings. For example, encourage everyone on the CX team to distribute data across the organization, and train senior leaders to ask for this information as well. Establishing a norm where feedback flows freely throughout the organization will ensure that VoC can be put to work–– to develop new products, create unique marketing materials and influence agent training sessions.
At the end of the day, building a business is challenging. Today, brands are no longer competing on price and products alone, making experiences more important than ever. Regardless of the size of your company or your vertical, creating exceptional experiences is tough. Increasingly, it's vital that entrepreneurs understand and prioritize CX early on if they want to survive. NPS won't do you any favors in the long term, but investing in a more holistic and nuanced approach to customer experience will.
---
Sid Banerjee is the Executive Vice Chairman, Founder and Chief Strategy Officer at Clarabridge. He provides strategic direction for Clarabridge through his passion for innovation and entrepreneurship. Banerjee was named a Washington Business Journal Most Admired CEO in 2014. He is also an avid volunteer supporting the Network for Teaching Entrepreneurship in D.C. and The Medical Care for Children Partnership. He loves the experience of public transportation, and goes out of his way to use subways and trains in any city.