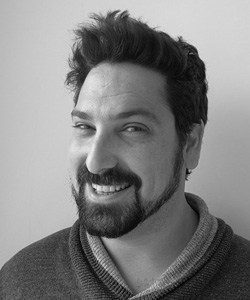 According to a Gallup poll, for the first time in five decades most Americans support marijuana's legalization, with 68% of those polled approving it. This coincides with the decades-long U.S. government war against the drug's legalization finally coming to an end. As of now, besides a few remaining states, the rest have eased up on legislation.  
All the boxes seemed to be ticked off: Legalization, regulation and public support. Yet despite this upward movement towards acceptance, something still feels off, and we are not referring to the stench of a good Sativa. Across the entire spectrum, users, growers, retailers and dispensaries are honestly not exactly seen yet as part of a mainstream community. Every one of them still operates on the fringes of society.
Are these regulations baseless? No, of course not; we still need them in place for various legitimate reasons, i.e., ensuring drug companies do not take advantage or lie to their customers or overstep consumer privacy civil rights.
Here is the problem. The marijuana industry is currently under strict and complicated regulations regarding how and where it can advertise. Most traditional forms of marketing, and even social media marketing, are prohibited or severely limited. This also varies from state to state. For example, California, Connecticut, and New Jersey — a recent entrant into the 'fully legal' category — all differ in their related advertising and marketing laws.
However, these same tight regulations also make it almost impossible for legal and regulatory compliant retailers, dispensaries and growers — even those focused purely on medicinal marijuana — to attract new consumers via traditional promotional mediums. Without proper and positive advertising and social media marketing campaigns, cannabis will continue to remain on the fringe in a gray area of being tolerated rather than normalized.
So what can these legit businesses do to not only increase revenue but create a community where consumers finally feel accepted and celebrated? Take advantage of compliant customer appreciation and loyalty programs.
This CRM mechanism enables dispensaries and retailers to work within the legal frame of approved regulations. It provides them with a tool to focus on current customers' traffic vs. leveraging illegal mediums to attract new customers.
Typically, customers do not mind these often non-altruistic but profitable methods of customer retention. As one 20-something patient shared first-hand, "The moment I walked into my medicinal marijuana dispensary, I finally felt a sense of normalcy and belonging as they handed me a 'feel proud' T-shirt and a ticket that said if I refer a friend, I can receive 20% off my next purchase. I loved this customer appreciation approach as it made me feel normal, like a member of H&M and Starbucks who are never ashamed. I now wear my dispensary T-shirt in public very proudly!"
According to an analysis by the Brightfield Group, Baby Boomers — and not just Gen X, Y, and Z — like the customer incentive and loyalty approach. The Group found that older generations are much more likely to be loyal to their dispensaries or providers with recreational consumers and medical patients. With 60% of those over 55 having used only one store or dispensary's services over the last 12 months, 38% have shopped between two and four during the same period.
Why does customer loyalty work?
Higher Revenue Comes From Loyalists: On average, loyalty members are spending $10 more in-store than non-loyalty members. A mere 5% increase in customer retention can increase a company's profitability by 75%. Another advantage is that loyalty members tend to buy a wider variety of products per transaction than non-loyalty members. Typically, their cart is 15% more likely to have four to five different products, and 18% more likely to have six or more types of products.
Word-of-Mouth Leads to New Customers: Loyalty programs bring in customers via suggestions from peers. Instead of advertising to them and pushing a drug, friends and family members have open discussions about their cannabis experience and recommend it to each other.
Regulation Relaxation: Win-Win for Consumers, Retailers and State-Funded Public Programs
Beyond creating loving communities for users and profiting personally, retailers and dispensaries know firsthand that their revenue adds well-utilized tax dollars to the federal and local state governments. Tax dollars can fund public health, education and other incredible programs. According to a September 2020 forecast from the Colorado Governor's Office of State Planning and Budgeting, the marijuana industry is expected to generate $1.5 billion in state tax revenue over the next several years, with nearly $500 million of that going to school funding and construction.
We don't need a crystal ball to know the grass will be greener in the next few years, with more relaxed regulations nationally and locally. In the meantime, businesses that support the Cannabis industry and consumer users need to be patient, and can still be positive, as clearly there are several legal ways to work within the confinements of rules.
---
Ira Nachtigal, Founder and CEO of Glue, is an innovator. Introducing ground-breaking automated technologies is an addiction to him. As a former music composer with profound research and development capabilities, he enjoys both dreaming and executing.