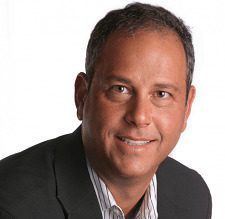 Inventory is typically a retailer's biggest asset. After all, the only way that retailers stay in business is to sell goods: the faster and more profitably, the better.
Today, however, unsold inventory is a retailer's worst nightmare. Retailers are sitting on mountains of merchandise after several months of store closings. According to McKinsey, the value of excess inventory from spring/summer 2020 collections is a staggering $154.5 billion to $176.7 billion worldwide. 
As retail reopens, most specialty and mall-based retailers are discounting heavily in order to move inventory and make room for fall and holiday merchandise. That's when retailers will face an entirely different inventory problem: a potentially huge cash crunch that could limit their ability to bring in fall and winter merchandise.
Fashion Retail's Looming Cash Crunch
Across the industry, nearly half of global fashion brands do not commit to paying for finished orders, which causes a huge liquidity problem for suppliers. Where large retail chains and brands may have cash reserves of up to six to nine months, most suppliers typically have only enough operating capital for 30 to 60 days. Many of these suppliers, hit hard by the shock waves of the pandemic, have ceased operations and will never reopen. Moreover, many of the ones that have survived do not have the liquidity or credit to fund large orders from their customers, then receive payment 60 days after delivery as they did in the past.
As a result, fashion retailers that want new product will now be required to pre-pay for their orders, put money in escrow to guarantee payment upon delivery or open Letters of Credit. The high probability of a second wave of infections this fall only adds to the uncertainty and risk.
Most retailers that have so far endured the COVID-19 crisis are hoarding cash and utilizing their lines of credit to continue their day-to-day operations, which leaves little room to pre-pay for inventory.
The key to survival is to turn inventory into cash quickly and cost-effectively — and that's where digital transformation plays an essential role.
Digital Transformation In The Post-Pandemic World
Many leading retailers have made strategic investments in digital technologies over the past few years, and these solutions will prove critical in the new world of retail. These capabilities include:
Real-time visibility of inventory. More than ever, retailers must have visibility to real-time inventory at the store and DC level, as well as goods that are in production at each factory or in transit.
Demand-sensing capabilities. In order to understand where inventory should be deployed (or redeployed) to sell quickly, retailers must quickly analyze sales trends in all channels and retail locations, in order to predict customer demand.
Integration of COVID-19 infection data from third-party sources. Sites such as the Johns Hopkins Coronavirus Resource Center have become essential in the midst of the pandemic. Retailers must incorporate this data into machine learning and Artificial Intelligence solutions to quickly identify coronavirus flareups that might lead to reduced traffic or store closings.
The ability to redirect inventory. Aligning supply and demand is more important than ever. This includes regional positioning of inventory for e-Commerce fulfillment, retail store transfers, and direct-to-store shipments straight from overseas factories. In many cases, shipping by air instead of container ships may be more profitable, in order to move goods to the stores with high demand and quickly turn inventory into working capital.
Taken together, all of these capabilities will accelerate retailers' inventory turns and sell-through to generate cash for future investments. Existing technologies such as demand planning, inventory optimization, allocation and replenishment and supply chain management are essential in the new era of retail. Digital technologies can bring all these systems, applications, processes and information together into a single digital platform that aligns inventory and demand in order to improve the inventory-to-cash lifecycle.
Retail's Digital Transformation Has Finally Arrived
For retailers that have embarked on the digital transformation journey, the future is bright. They will utilize emerging technologies such as artificial intelligence, blockchain and IoT to make decisions and execute much, much faster. Their product lines will be developed in days, not months. Their sourcing decisions will take hours, not weeks. They can position materials and wait until the last minute to decide which products to make, where to make them and how to distribute them in order to satisfy demand, optimize customer satisfaction and maximize revenue and profit.
As McKinsey sums up, "The COVID-19 crisis has only widened the gap between industry leaders and laggards. For leaders with the ability and willingness to invest, the pandemic has clearly been an accelerator. As a top executive of a leading apparel player recently declared, 'We've accomplished two years of digital transformation in two months.'"
The retail industry has talked about digitizing fashion technology for several years now, and it has accelerated at a previously unimaginable pace. Digital transformation can help solve retail's current inventory-to-cash crisis, while preparing retailers to thrive in the post-pandemic world.
---
Mark Burstein is President and Chief Strategy Officer for NGC, where he leads all the company's sales, marketing, R&D and strategic initiatives. His vision for the future of retail and fashion guided the direction and development of NGC's Andromeda Cloud Platform for digital supply chains. Burstein's strategic insight and industry experience have helped global brands and retailers transform their supply chain operations and become more customer-focused.