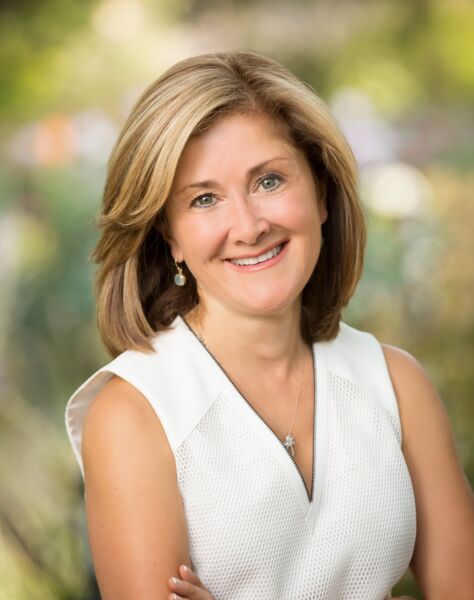 In London, as shoppers return to storied Oxford and Spencer streets after long COVID-19 lockdowns, they're being greeted by the sight of boarded-up windows and a $23.4 trillion global retail industry in a state of flux.
Arcadia Group's Topshop, Bon Marche, Debenhams and TM Lewin are just a sampling of the iconic names among 60 UK retailers that have failed so far through the pandemic — representing nearly 6,500 stores and 129,000 employees. In the U.S., there's Neiman Marcus, JCPenney, Lord & Taylor and 30 other big names that have filed for bankruptcy or ceased operations. The numbers get no better for shoppers in other big retail destinations around the world.
Yet as pundits ponder the death of the department store, the industry is racing to reimagine where and how it sells goods. Digital commerce platforms are becoming a must-have for most sellers. And along with the challenge of implementing hybrid commerce approaches, another thorny issue arises: last-mile delivery.
Last-mile delivery occurs in the final phase of the supply and distribution chain, where the purchase reaches the end customer. That delivery segment cost retailers $30.2 billion (U.S.) globally in 2018, according to TheMarketReports, and is expected to skyrocket to $55.2 billion (U.S.) by 2025. Considered the most inefficient part of the supply chain, the average last-mile costs incurred per order to organizations globally is about $10.10 (U.S.), according to Capgemini Research Institute.
Those numbers don't include $17.78 retailers pay for failed deliveries, or the $309 billion the industry paid in 2019 (about 20% of ecommerce sales) on returns, according to an Appriss Retail research report. The problem became even more acute amid the pandemic, with consumers increasingly coming to expect free delivery and returns. Many retailers are opting to send replacement products rather than absorbing the cost of the return shipment and receiving costs.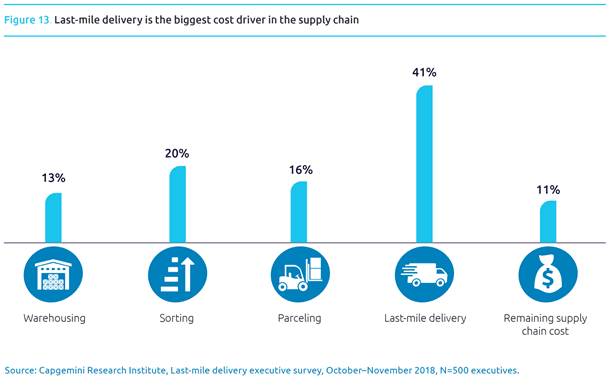 Rearchitecting the Supply Chain
The specter of last-mile delivery is one of the biggest reasons retailers are accelerating their efforts to refine their supply chains using artificial intelligence and machine learning to help retailers route deliveries efficiently, improve forecast accuracy and customer service and reduce costly returns.
Reducing the time from order to delivery is key. More than one-third of retailers say they are now heavily investing in flexible commerce platforms, where they might use their brick-and-mortar locations as fast-delivery warehouses in competition with the likes of Amazon, IDC says.
Asos, which purchased Topshop in February, did not acquire its high street footprint. But many retailers are seeing opportunities in using those locations as micro-fulfillment centers. Essentially warehouses for delivery or pickup of goods that sit closer to the customers, micro-fulfillment centers are expected to have a cumulative opportunity worth $10 billion by 2026, with more than 2,000 new centers, according to financial services company Jeffries.
Some 300 of Tesco's 7,200 stores fulfill orders in a similar fashion. Micro-fulfillment is estimated to reduce costs by using smartphone apps to take orders and robots to pick and pack them, saving as much as 75% when compared with manual picking of the order, Jeffries said in a research report.
In the U.S., Target and Walmart last year took advantage of their broad store coverage and advanced online capabilities to grow revenue 15% to 40%, even while experiencing drops in foot traffic of 30% to 40%, IDC notes.
Online Partnerships
Efficient routing is another area where retailers are investing heavily. The need to pick up or deliver packages for the least amount of cost, while never exceeding a particular vehicle's capacity — called the Capacitated Vehicle Routing Problem (CVRP) — is a fundamental problem of delivery routing. NVIDIA is partnering with retailers to accelerate solvers for CVRP and its variants.
Retailers large and small also are seeking scale by partnering with delivery startups such as Jinn, Postmates and Instacart. These venture-backed companies employ gig workers to collect or fulfill orders placed online and deliver them to shoppers in as little as an hour. Customers typically get to track the progress of their order online and are able to choose specific delivery windows.
Walmart in late November 2020 announced plans to acquire the platform, intellectual property and staff of last-mile delivery startup JoyRun. Its mobile app allows users to share that they are making a trip to a retail store or restaurant and gives neighbors the option to purchase items from the same store through the app for the original poster to deliver. Similarly, Target purchased Deliv, another crowdsourced, same-day delivery startup.
AI Helps Reinvent Retail
Many retailers will take a hybrid approach, buying an existing solution from a software provider to quickly roll out new operations, or working with a systems integrator to assist where internal expertise or resources may be lacking. Others with the technical expertise and resourcing are creating custom AI solutions internally. Competitive companies rely on focus and understanding their core competencies, solving tasks such as shrinkage and stock-out, and then taking those savings to tackle larger AI projects.
A good path forward for retailers is to first evaluate the overall AI solutions that would help them become more agile and efficient in meeting ever-changing consumer behavior, and then select one or two use cases that would deliver the greatest business value in the short term. We see most retailers starting with AI-based asset protection, demand forecasting and intra-logistics.

McKinsey & Company projects that businesses will gain between $1.3 trillion and $2 trillion each year in economic value by using AI to solve last-mile delivery and create more efficient supply chains.
For many, that so-called death of the department store could give rise to phoenixes from the ashes with new, more agile retail models.
---
Azita Martin is General Manager of AI for Retail and CPG at NVIDIA.