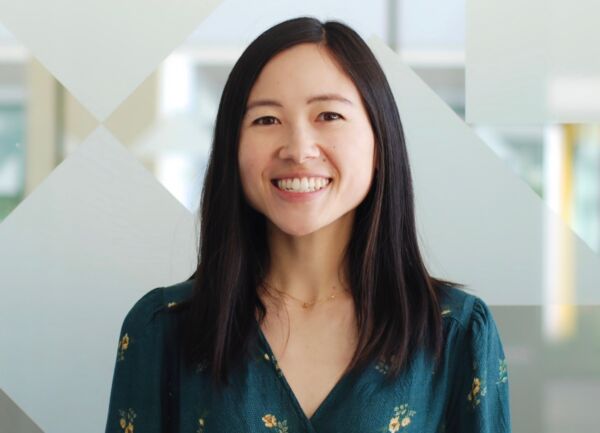 While certain ecommerce verticals saw mind-boggling sales increases in 2020, luxury goods, including jewelry, enjoyed more modest revenue boosts, according to Signifyd Ecommerce Pulse data.
And maybe that's to be expected. After all, in the midst of a pandemic, with most everyone spending a lot more time at home and almost no time out on the town, bling was not at the top of many shopping lists.
But behind the numbers is a little-heralded success story, a story of nimble adjustments and the jewelry vertical's embrace of digital and omnichannel initiatives to better serve customers.
Upscale jewelry designer Gorjana, for example, saw 300% growth in 2020, with a 400% monthly increase in sales between April and May 2020 alone. It reported the highest single day of sales on May 4, 2020. How? It closed down all channels except online, and put all its advertising dollars and social media initiatives into selling direct to consumers (DTC).
It really had no choice, its executives told Forbes. Its wholesale sales had dried up and its retail stores were forced to close in early lockdowns. The only option if it wanted to remain in business was to become a pure ecommerce shop. This intense focus on online-only is what helped it grow, say Gorjana executives.
Why Multichannel for Jewelry Retailers?
In Signifyd's most recent consumer sentiment survey, conducted by market researcher Upwave, nearly 75% of consumers said they would reduce the amount of time they spent shopping in stores during the holiday season — or avoid stores altogether.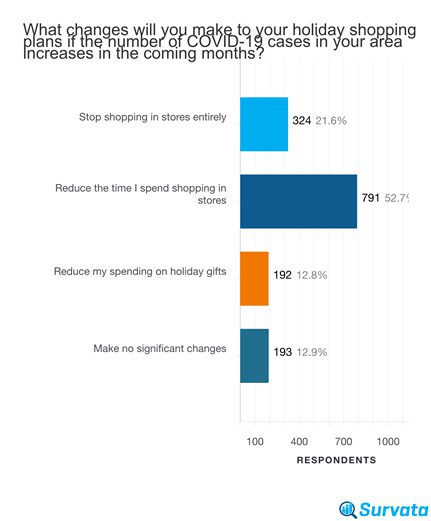 Nearly 50% of those surveyed said they'd be doing more of their shopping online in 2021; more than one third said they'd be using buy online, pick up in-store more, and more than one quarter said they'd be using curbside pickup more this year than they did pre-pandemic.
Other surveys found shoppers' behavior changing in other ways A recent survey by Qudini, which makes tools enabling safe shopping experiences, found that jewelry customers prioritized being able to make virtual appointments and access virtual wait-line systems over in-store appointments.
Realizing that one barrier to online jewelry sales was that customers wanted to see themselves wearing the pieces, the jewelry superstar Kendra Scott offered virtual try-ons that used augmented reality and machine learning to show would-be customers how earrings and necklaces would look on them.
Kendra Scott also created a curbside pickup program. It already had a plan for this method of delivery on the books for summer 2021, but with breathtaking agility it went from idea to implementation of curbside pickup for all 108 stores in less than two weeks in the summer of 2020, turning all retail stores into distribution centers. As a result, Kendra Scott has flourished, with its 2020 revenues surpassing pre-pandemic estimates.
According to the chief executive of Signet Jewelers Limited Virginia Drosos, the jewelry retailer's 72% year-over-year increase in online sales in Q3 was largely due to adding BOPIS as well as curbside pickup, ship from store (SFS) and virtual selling capabilities. These forays into multichannel enhanced the overall customer experience, improved conversion rates and added to Signet's ability to meet customers whenever and however they chose to shop.
Agility Pays Off
Retail jewelry stores had to pivot rapidly to succeed as these firms have. Not many did what a Michigan jewelry shop did, creating a small grocery department so it could remain open as an "essential business," but many successfully reinvented themselves in surprisingly short periods of time.
As soon as new Texas state laws allowed curbside pickup at retailers, James Avery Artisan Jewelry, a family-owned jewelry company announced contactless curbside pickup in more than 70 of their Texas locations within weeks — just in time for Mother's Day 2020 shopping.
Still others made Zoom part of their sales and customer support strategies. Jewelry brand Mejuri is expanding during the pandemic. Already having mastered a multichannel strategy pre-pandemic, during the lockdown it extended its multichannel capabilities to sales and customer service. Customers could videoconference with retail sales and service teams so that customers could actually see the pieces they were interested in and ask detailed questions about them.
Conclusion: Pivot Fast, Pivot Smart
In 2021, multichannel is definitely the model for jewelry retailers to go with, since it allows more consumers to purchase their desired items in whatever way is most convenient — and safe — for them.
Global jewelry retailer Pandora realized this. In the middle of COVID-19, it decided to create a dedicated group at its Copenhagen headquarters to boost the company's multichannel capabilities. Bringing together software engineers, designers and analysts, the group will be tasked with the rapid evolution of Pandora's digital customer experience and driving sales through digital channels. The group will also strengthen Pandora's abilities to capture, analyze and apply customer data to enable better personalization of the customer experience. Pandora has already begun to integrate the omnichannel experience by offering by in-store and curbside pickup.
This strategy is already paying off. After a rocky Q3, Pandora started Q4 with positive organic growth in October and November 2020. December performance continued to be solid, and December revenue beat expectations — which is saying a lot for anything about the year 2020 when it comes to the jewelry business.
---
Kimberly So is a Senior Customer Success Manager at Signifyd who has worked closely with jewelry and beauty merchants.