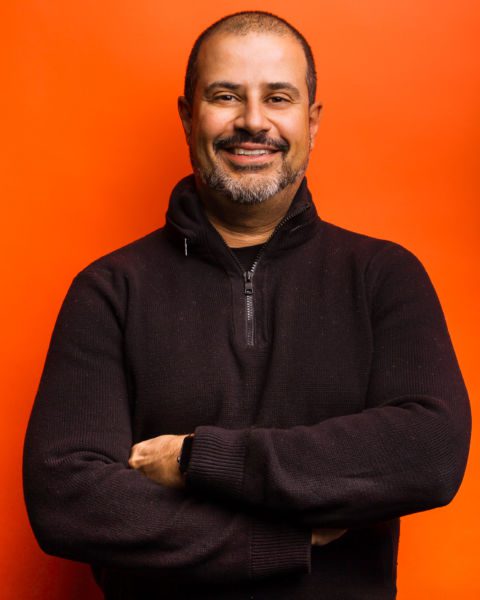 As an essential retailer, Canadian supermarket giant Loblaw was in a good position to weather the COVID-19 outbreak. However, when e-Commerce sales spike 4X in a matter of days, even strong retailers can feel the strain. Previously, Loblaw's e-Commerce sales were a fraction of its brick-and-mortar business — but that was changing in a hurry.
Loblaw offered same-day pickup even before the pandemic hit, but rising demand required the retailer to rethink how it handled its online business. To this end, Loblaw partnered with Google Cloud to help scale up its operations — including the formation of a dedicated war room where Loblaw and Google engineers worked side by side to quickly come up with a plan.
As it turned out, the solution already was in motion: Loblaw had partnered with Takeoff Technologies and was in the process of rolling out a robotic Micro Fulfillment Center (MFC) when COVID-19 reached Canada. An MFC is a small-scale automation and fulfillment solution, placed within an existing storefront, that can rapidly store, pack and fulfill orders on a hyperlocal basis to keep last mile costs low.
Loblaw, Google and Takeoff collaborated to launch the technology ahead of schedule, helping the grocer keep up with massive demand. In this interview with Retail TouchPoints, Hesham Fahmy, VP and GM of Marketplace at Loblaw, discusses how the companies worked together to keep operations at full speed as shopping habits quickly shifted with the pandemic.
Retail TouchPoints (RTP): Can you tell me about some of the key challenges you faced as the COVID-19 pandemic hit and online orders began to increase?
Hesham Fahmy: When the pandemic materialized in mid-March there were many challenges that were presented, the biggest being capacity. This is both in terms of our capacity to accept the increased demand for orders, as well as our ability to fulfill these orders. The demand for online groceries grew to levels we didn't expect for years to come. The business reacted quickly in order to serve more people faster, which included scaling up our e-Commerce infrastructure; deploying many new features to make shopping easier for our customers; hiring hundreds of new personal shoppers; adding thousands of slots every week; deploying new infrastructure and algorithms to accommodate the increase in personal shoppers and slots; and the introduction of new technology, like the MFC, to meet the order volume.
RTP: The Loblaw Digital PC Express team took multiple steps to handle the increased order volume. How did the team manage this process quickly and efficiently, particularly given the pressures?
Fahmy: Loblaw colleagues represented the true core values of our organization when the pandemic hit. They came together in a very difficult time to ensure Canadians could access groceries. Nothing galvanizes a dedicated team as much as having a noble cause to rally behind. Our teams really embraced the trust Canadians had in us and the role we could play in providing for their essential needs. This created an elevated sense of purpose, and as a result a heightened level of collaboration between our various teams. The biggest enablers to our ability to move in a fast and efficient manner was our investment in technology productivity tools that allowed us to communicate and share ideas remotely, as well as tools and processes to deploy software to customers in an on-demand fashion.
RTP: Can you offer more details about how the MFC operates and what makes it superior to previous fulfillment methods, particularly in terms of reducing last mile costs?
Fahmy: Takeoff provides hyperlocal fulfillment centers that are small enough to fit into one-eighth of a typical supermarket's space. This technology complements the exceptional service of our PC Express colleagues and leverages the strength of our retail store network. The increase in speed of our PC Express pickup service helps to ensure our PC Express customers have a seamless and outstanding experience every time they order. It works like this: customers order as usual through the PC Express web site or mobile app. Once an order is received, instead of walking the store to pick groceries, our automated facility brings groceries directly to a Loblaw colleague to pick and pack. Once complete, it is brought to the customer's car at the assigned time for pickup.
RTP: One of the benefits mentioned is that the automation helps reduce the workload on the fulfillment center's employees. How do the human employees and robotic aspects work together to maximize efficiency?
Fahmy: This technology can pick 500+ units per hour, which is a significant increase compared to the current picking rate. The speed of picking and the ability to leverage our stores, which are located near where our customers live, opens up additional availability for orders and offers added convenience to our customers.
RTP: How did your war room with Google Cloud differ from how Loblaw Digital's technology team normally tackles issues, and what advantages did it bring to the table?
Fahmy: When we normally tackle issues, the focus is on stabilizing the current environment we have, rather than thinking about what we can reimplement or reinvent to accommodate the next step change in demand. Our war room with the Google Cloud team allowed us to create two separate work streams. One was focused on stabilizing our current platforms to absorb the increase in demand, and another was looking at what we could implement within one to two months as a new generation of our platforms. The latter team was a blue-sky thinking initiative that was thinking ahead in the event that we may see a second, or third, wave of the pandemic that would further accelerate our online demand.
RTP: Is Loblaw planning to expand its use of hyperlocal automation in the future?
Fahmy: We can't provide exact numbers at this time, but I can tell you that this type of fulfillment will be central to our growth strategy over the next several years.