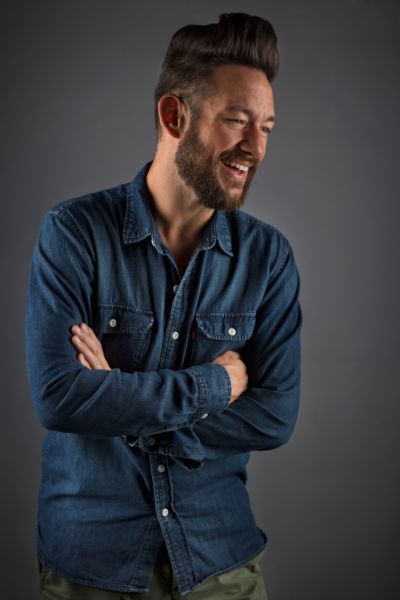 Christmas needs to come early this year (and by Christmas I mean the entire holiday shopping season). Why? There's a pretty decent chance that the traditional holiday season that occurs in Q4 will fail to materialize, and any retailer that relies on that influx of sales and cash should begin thinking about hosting Black Friday and Cyber Monday-type events in June or July. Fortunately, doing so may be easier than you may realize.
But first let's start with the cold hard reality. Economists like Harvard's Kenneth S. Rogoff say this recession will be the worst in 100 years, making the financial meltdown of 2008 feel like a "dry run" for what's in store for us in the coming quarters. We all hope for a V-shaped recovery, meaning the economy bounces back in short order, possibly as early as next year. But we can't bank on hope. The National Bureau of Economic Research warns that the recovery may be L-shaped, which would be terrible because it means we'll be in a severe recession for a very long time and may never fully return to the sustained growth we've become accustomed to. 
Whatever the duration of the recession or shape of the recovery, it's clear we need to buckle up for the long haul.
Which brings me back to a summer holiday season. Typically, when we talk about holiday shopping the conversation trends towards preparedness, merchandising strategies, creative gift guides and the like. But we need to throw all of that out the window. Rather, think about ways to pin your holiday shopping season around another, and earlier, retail holiday event. If this were a normal year I'd suggest Prime Day, but Amazon has postponed it until at least September, and by then it will be too late. But you could tie your Holiday 2020 campaign to the Fourth of July or some other summer holiday sale.
Right now consumers aren't feeling too maxed out. Unemployment benefits have been extended until the end of July, and there's a lot of chatter in Washington about the possibility of a second stimulus package for consumers. Many employers say they still plan to bring their employees back to work. By December, however, employment benefits may dry up, credit card debt will be high and things may look very scary to families.
In my opinion, and I truly believe this, the prudent retailer is the one that executes all Q4 sales strategies and events in Q3, including Black Friday and Cyber Monday. In fact, if you're not executing a Black Friday/Cyber Monday playbook right now you may be missing out. Perhaps Amazon will hold its Prime Day sooner rather than later, and if that's the case you could tie your Black Friday deals to it. Back-to-school may also be a possibility, but I wouldn't count on it. I have a sense that many won't be going back to school or to a traditional college. It may be that you need to create a holiday shopping event on your own.
Now that we got the bummers out of the way, let's talk about the bright side. As a retailer you have solid relationships with your customers, and that gives you the opportunity to earn a bigger share of their wallets. No matter how bad things get, people will always need to spend money on food, clothes, housewares and supplies. The trick is to get them to buy more from you and less elsewhere, which you can do by offering products that are natural fits for your existing categories — if you're known for your face cream, consider selling sun hats and lightweight scarves that offer additional protection from damaging UV rays.
Lifestyle brand Todd Snyder does this well. It offers curated collections that include a halo of products it doesn't manufacture, but that are simpatico with its shoppers, including hats, shoes and Aesop hand balm and face cream.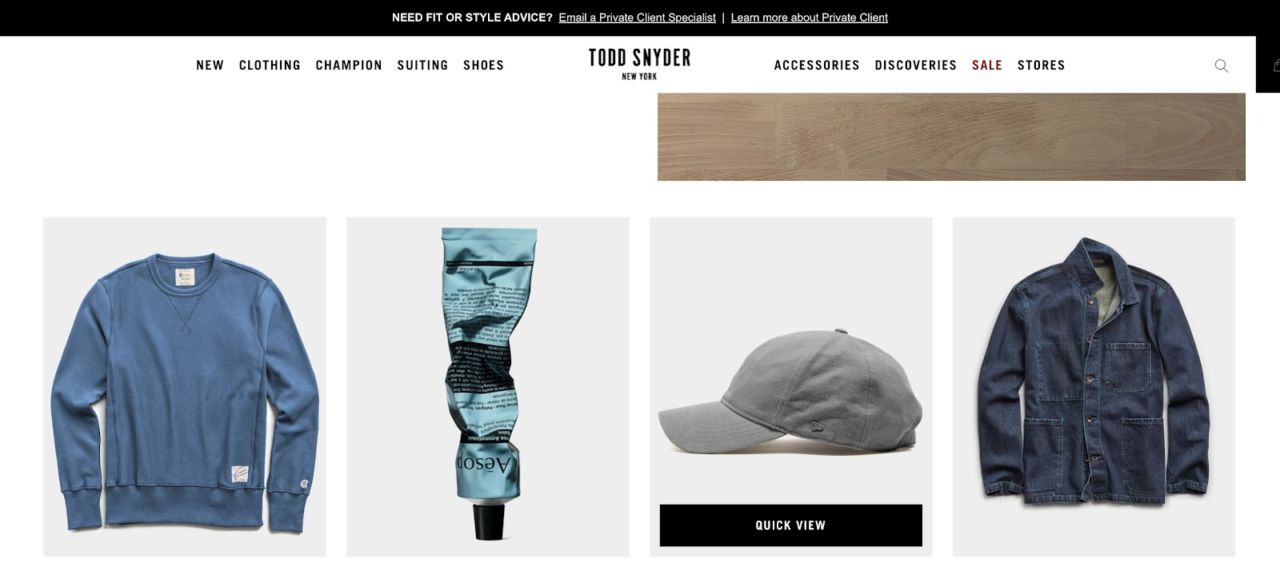 One way to execute a holiday playbook in Q3 is to create gift-giving guides that expand your universe of products, as Todd Snyder does. Todd Snyder also offers highly curated collections, called Lookbooks, which is another great way to increase your share of wallet.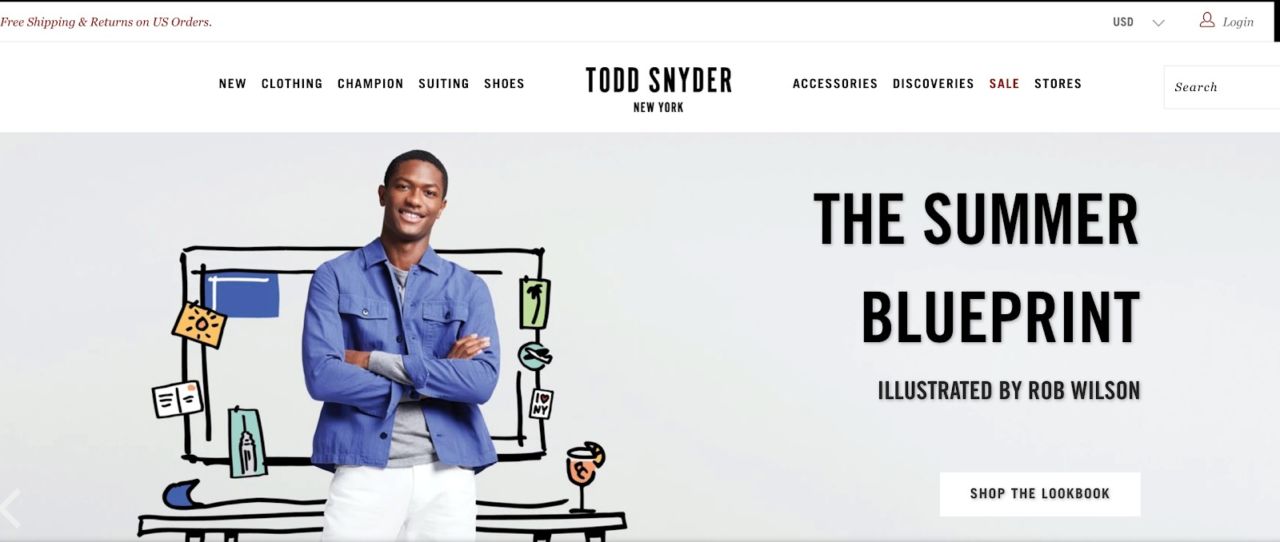 We've already seen a version of this occur with COVID-19 when apparel brands pivoted to make PPE, and distillers and perfume brands began manufacturing hand sanitizer. I think we'll see a lot of retailers broaden their product categories over the next two to three months, and it's a smart way for you to execute your holiday season in Q3. 
So how do you broaden your product catalog in time for a June Black Friday? Consider forming retail partnerships. Who is your brand's Aesop? Which product categories are adjacent to your brand? Your holiday sales boost will come by encouraging your customers to buy those items from you rather than from some other brand.
Another strategy is to leverage marketplaces like Mirakl or Logicbroker, a company we at Something Digital work with. These marketplaces connect you to a wide variety of vendors so that you can sell their products on your site. It's rather simple: customers purchase these items from your site and the marketplace dropships to them. It's a pretty seamless way to expand into adjacent categories, and to introduce your customers to a whole range of products and merchandising that they didn't have access to prior to your brand.
Of course, you'll need to be thoughtful about the additional products you add. If you're an apparel brand and you sell outdoor clothes, it's perfectly natural to offer a curated suite of products for, say, the grilling season, like drinkware, a cocktail mixing set or even outdoor furniture.
Alternatively, you could create and launch new products internally, but then you own manufacturing, supply chain, warehousing and distribution of all of it. Does it make it more authentic if it comes from you? That depends on your brand. If you sell wellness products like vitamins and supplements and you want to start carrying activewear, a retail partnership will probably be fine.
I will say this, however: it's well worth your time to explore partnerships and to consider the right categories to expand into. Not only will it get you through the holiday season, but it will serve as a durable business strategy that will deliver dividends long after our coronavirus-induced economic woes are behind us.
As Chief Commerce Officer at Something Digital, Phillip Jackson acts as head of strategy, partnerships, and evangelism. He is the host of the successful retail podcasts Future Commerce, Merchant to Merchant, and Magetalk, with over 100,000 monthly listeners.