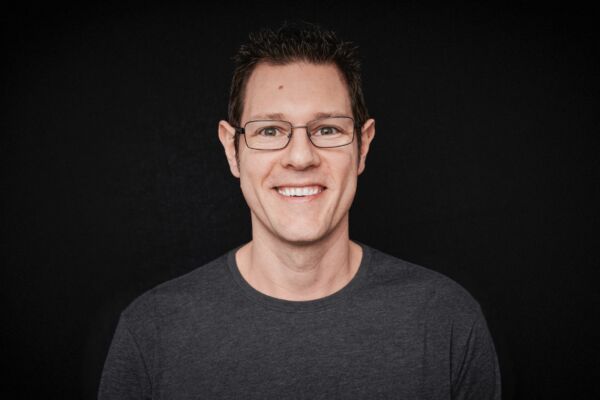 When was the last time you abandoned an online shopping cart: yesterday? Last week? Today?
For online retailers, cart abandonment is a problem, and we're all guilty of doing it. In an effort to combat the estimated 70% of shopping carts that are abandoned, many retailers now send automated cart abandonment emails — and with good reason. In 2020, one of every three consumers who clicked on a cart abandonment email wound up completing their purchase.
Recovering even a portion of those carts can be a million-dollar boon to the bottom line of retailers. However, as more and more brands resort to sending cart abandonment emails to recover these sales, the messaging strategy seems to be mostly identical from one brand to the next.
But it doesn't have to, nor should it, be. Here are four ways to create cart abandonment emails that stand apart from the one-size-fits-all strategy and recover lost revenue.
Don't Treat All Abandoners Equal
Not all shoppers are the same, nor are the reasons they fail to finish their purchase. Instead of sending a generic message to all abandoners, consider sending specific messages based on their:
Cart total: The reason why someone abandons a $400 shopping cart is likely much different than those who abandon a $30 one. By splitting your automation based on this variable, you can better address the potential reason for abandonment. After all, what good is promoting free shipping over $49 to your $400 cart abandoners?
For those over your specified threshold, reinforce things that may matter to their pulling the trigger, such as satisfaction guarantees, exceptional product quality, free returns or superior customer support. For those under the threshold, promote your free shipping threshold, suggest an add-on item or reinforce the value of the product.
Purchase history: You don't treat your VIP customers the same as one-time, low-value customers, do you? Cart abandonment is no different. Assess who is abandoning the cart and send them the appropriate messaging.
For those who may be purchasing for the first time, reinforce your customer service or other competitive differentiators that can help build trust with the customer. VIP customers already know these things. Acknowledge their VIP status and focus on what matters to them, like loyalty points or other exclusive perks.
Both of these seemingly simple pieces of information will not only help with your messaging approach but also your discounting strategy.
Discounting Strategy: One Size Does Not Fit All
One of the reasons shoppers abandon their carts is because they know they will likely be sent an email discount to complete their order. While consumers love this, retailers hate it — it eats into their margins.
But just because they don't receive a discount doesn't mean they won't eventually buy. Instead of offering a blanket discount to abandoners, consider other tactics and forms of discounts to push abandoners over the finish line. A few ideas include:
Sense of urgency: By focusing on a sense of urgency in your subject line and email copy you can motivate consumers to complete their purchase before it is "too late." Using text such as "these items won't last long," or "items are selling out fast" can work wonders.
Offer reward points: Offering extra reward points can be attractive to those looking to 'earn' something from shopping. For previous customers, knowing how these points will add to their current balance can be persuasive, especially if they are close to their next reward. For first-time customers, it may be a great incentive to have them join the program, knowing they won't have to start from zero.
Discount based on cart total or purchase history: As in the example above, offering incentives that protect your bottom line is important. For abandoned carts under a certain threshold, you can offer a discount based on a higher minimum spend — increasing their AOV. For those who may be on the verge of their second purchase, you may want to sweeten the deal a bit more, knowing their CLV will increase with the purchase. And for VIP customers, maybe you offer a VIP-worthy discount, bonus loyalty points, upgraded shipping or no deal at all.
Don't Rely on Discounting
Just because you can offer a discount doesn't mean you need to rely on them. An effective email utilizes every optimization opportunity available to it — and this includes actual customers.
People are just as, if not more, persuasive than discounts. Adding product reviews, customer testimonials and other forms of user-generated content to your messages can increase conversions, with or without a discount.
To help build consumer trust and utilize the power of social influence, add star ratings to the message for the abandoned products. Knowing the product you abandoned has a five-star rating, along with a little sense of urgency, may seal the deal. Other elements include quoting customer testimonials taken directly from product reviews, social media posts and even customer unboxing videos. Think about the user-generated content you have at your disposal and begin using it.
Think Outside the Inbox
Cart abandonment emails may be the most effective tools for recovering carts, but they are not the only one. Both SMS and web push messaging are channels that are on the rise, with SMS leading the way. In 2020, conversion rates of SMS marketing increased by more than 100% year-over-year, while the number of sends increased by nearly 400%.
Take advantage of this trend in the changing opt-in channel landscape and include SMS in your cart abandonment automation. You can use SMS in lieu of one of the messages in your series, or to extend your series beyond three messages. And unlike emails, which can go hours without being seen, most SMS are seen within minutes of receipt, making them a perfect time-sensitive tool. Equestrian apparel company Kerrits included SMS into their abandonment series and generates a 15% conversion rate and an earnings-per-message of nearly $3.
Web push notifications are the newer kid on the block, but no less effective. Conversion rates in 2020 increased 478% YoY while sends increased more than 1000%. Like SMS, brands using web push messages in their abandonment series have found success, including one that sees a $48 earnings-per-message with its abandoned cart push message.
Don't Abandon your Abandoned Cart Strategy
Abandoned cart messages are likely the most profitable emails companies will send and are only a fraction of the cost of ad retargeting. Don't let their revenue-driving potential go to waste by assuming they are operating at peak performance.
The best part of these strategies is that they can be combined with one another. Different messaging channels, splits based on customer and cart variables and messaging content strategies can all be included in a single automated workflow, allowing retailers to recover more carts and increase their sales — not their workload.
---
Greg Zakowicz is the Director of Content at Omnisend, with nearly 15 years of experience in email, mobile, and social media marketing. His subject matter expertise stems from his experience consulting retailers, including numerous Internet Retailer Top 1000 clients, and providing in-depth analysis of their marketing programs. He is a frequent speaker, writer, and respected voice in the marketing and retail industry, has been retained as an expert witness for trial, and is an award-winning podcast host.