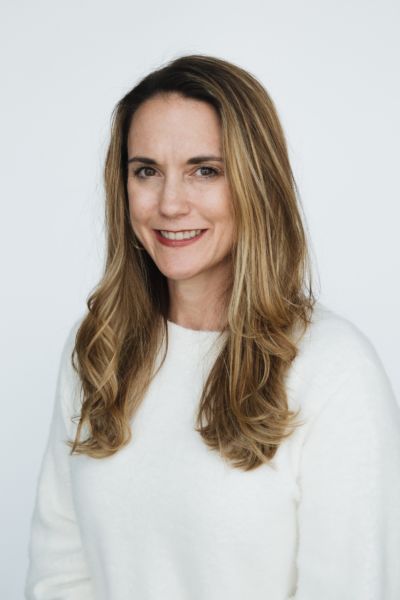 The wide adoption of digital channels has dramatically disrupted the way consumers shop, and the recent COVID pandemic has exponentially increased the velocity of that change. Consumer expectations have shifted to where convenience, speed, experience and personalization have become table stakes for the way they engage with the purchase of everything from airplane tickets to diapers.
Digital-first brands are jumping on the opportunity to meet these expectations and build one-to-one relationships with consumers. The large CPG companies competing in the low-engagement categories, like home cleaning and personal care, are struggling to meet these high standards while still delivering growth and profitability for the organization. And according to a May 2020 Mintel Report, while 43% of consumers say they are shopping direct-to-consumer more than last year, the large CPGs are lagging behind and not capturing their share of growth. On average, large CPG companies have shares in physical stores that are 5%-10% higher than online market shares.
Amazon has been making it increasingly difficult for the traditional CPG brands to be successful on their platform. Most physical retail channels look at profitability across the brand, but Amazon is focused at an individual product level — and products which Cannot Realize any Profit (CRaP) are delisted from the platform. The implication is that Amazon will stop ordering the products, eliminating an important channel, deem the brand ineligible for AMS ad campaigns or stop placing the product on recommendation lists.
Amazon's ruthless focus on price matching is putting immense pressure on the retailers as well. Big-box retailers are getting beaten on price. In order to get to competitive pricing, these retailers need their manufacturers to cut up to 15% off wholesale, and those not willing to work with them can be removed from shelves.
The Next Big Move For CPGs: Going DTC
The costs, as a percentage of net sales, for CPGs to serve their retail partners has been rising by an average of 40 basis points since 2006. In this landscape, CPGs are finding it harder than ever to grow and to protect their margins. The imperative for CPGs to find new channels and new revenue streams has never been stronger. Going direct to consumer (DTC) is a likely next big move for CPGs.
Many of the large CPGs understand the importance of going direct and are building their portfolios of DTC. However, with some exceptions, these DTC sites still remain a niche business for large CPG companies. Without the big brands in the game, the large CPGs will never gain the scale required to realize the full benefits of selling direct. The challenge for DTC is that consumers don't just want another channel to purchase. There has to be a compelling reason to add another "stop" in their shopping mix.
The Shift To Subscription Models
Businesses across many industries are shifting toward a new business model, one driven by subscriptions rather than singular product purchases. In fact, this shift has been so significant that, according to Zuora's Subscription Economy Indextm, subscription-based companies have grown 300% in the past seven years and are outpacing the S&P 500 in overall percentage revenue growth by five times. The advantages of a subscription-based business are clear. Subscriptions create predictable, recurring revenue streams; the one-to-one relationships with consumers drive deep insights; and subscriptions increase loyalty and decrease acquisition costs.
Replenishment subscriptions, where consumers sign up to have everyday goods delivered on a regular basis, account for 32% of the subscriber population. And it's no wonder that replenishment-driven e-Commerce is catching on, as consumers' primary drivers for shopping online include convenience, to save time, to save money and to buy in bulk — all of which can be satisfied by an automatic set-it-and-forget-it subscription service. In fact, this category of subscription has the highest conversion, at 65%.
However, there are very few offerings for consumers interested in one-stop replenishment subscriptions of everyday consumable goods, and those that do exist, such as Amazon's Subscribe & Save, aren't fully meeting consumers' needs. Specifically, their dynamic pricing model means consumers may end up paying a different price for the subscribed items with each replenishment cycle. Additionally, the service does not allow for customization of the delivery cycle based on the consumer's specific needs. It won't be long before someone gets it right, and that might as well be the CPG manufacturers, which stand to benefit significantly from creating a direct relationship with their consumers through a service-based business model.
How Can Companies Be Successful With A Subscription Model?
When it comes to launching a subscription business, the company can't just apply a monthly fee to a product and start shipping. The organization has to change its way of thinking and working. Consumers must be treated like subscribers — partners in an ongoing mutual value exchange. This requires organizational transformation around a detailed service design, one that captures all aspects not just of the consumer's journey, but also of how the company needs to react and engage at all steps along that journey.
CPG companies should begin with what they know: consumers' category preferences. Take for example the laundry category, where a CPG company may have a suite of fabric care products that meet the various needs of wash day. With their knowledge of the usage occasions, frequency of replenishment and ingredient preferences, this company could start with a DTC subscription-based business focused on laundry. This will allow the company to test and learn — closely monitoring consumer behavior and preferences, and quickly optimizing features, functionality and pricing to find a model that delivers enough consumer value to capture the adoption and maintain ongoing usage and loyalty. Once the service gains traction with consumers and is showing value to the business, the company can expand into adjacent categories.
Once the organization has a handle on managing a subscription-based service, the real opportunity comes from expanding beyond its own portfolio of brands to meet consumers' needs across a wider range of offerings. The company can shift to becoming a multi-sided platform owner, inviting other CPG manufacturers to serve a broader set of consumer needs.
As the platform owner, the benefits of the platform to the business go beyond the sale of the product and the subscription fee, and can now include a portion of the revenue gained by the other brands participating on the platform. The owner is giving those brands access to an established consumer base, providing the subscription service and managing the platform. The brands realize the benefit of the service without building and managing it themselves, or expending the resources to build the consumer base.
While it may seem complicated and antithetical to the traditional CPG manufacturing model, the evidence is clear that both subscription-based and multi-sided platform business models are deriving value far beyond the pace of the S&P 500, and they represent a significant opportunity for today's traditional CPGs to further meet consumer demands, find new sources of growth and circumvent aggressive competitive forces.
---
Kristen Groh is GVP, Managing Partner, and the North America Consumer Products portfolio lead at digital consultancy Publicis Sapient, where she works with clients in the consumer products industry to help them transform into digital businesses, well equipped to respond to today's consumers' rapidly evolving needs and behaviors.