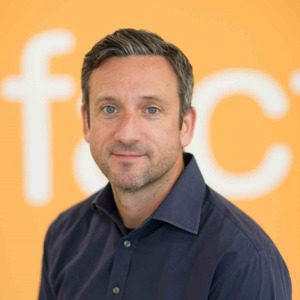 Old Navy is opening 800 new stores over the next decade and says it will focus on staying away from malls that are struggling. It's a move that underscores not only how brick-and-mortar commerce is not dead, but also how location is everything. Old Navy seems to "get" that retailers simply cannot throw up their brand logo next to a parking lot, buy TV ads and expect folks to come to them — they need to be where consumers want to go. 
Instagram, the mobile app with 500 million users who often tag photos and videos with their location, has become a wellspring of information for retailers about the new places consumers like to visit. When it comes to outdoor places, this idea is especially true during the summer months, as tourism peaks with millions of vacationers snapping photos with their smartphones. 
As retailers begin preparing for summertime marketing in the coming weeks, our data science team looked back at two touristy spots that have proven to be unusually Instagrammable. They include the Manhattan Bridge Point of View in the DUMBO neighborhood of Brooklyn, N.Y., featured by The New York Times as an Instagram phenomenon. The corner of Washington and Water Streets in DUMBO is typically occupied by self-styled photographers trying to capture a unique view of the Empire State Building, which can be seen between the pillars of the Manhattan Bridge. We also looked at the Venice Sign in Los Angeles, which greets passersby to an area that is best known for the Venice boardwalk and Muscle Beach. 
We measured the foot traffic for this pair of buzzy locations from May 24 to July 24, 2019, and learned about several possible opportunities for retailers. 
Workout Warriors Afoot
Let's start with the numbers. Of the two, per our data, the most-popular location has been the  Manhattan Bridge Point of View, getting a 45% jump in daily foot traffic from May 24 to June 24 compared to the winter and spring months this year. Conversely, the Venice Sign is actually more popular in the first handful of months, up 32% compared to summertime. Chalk it up to people from cold regions flocking to the California sunshine in winter and spring and heading to NYC when temperatures regularly exceed 70 degrees Fahrenheit. All in all, there are tens of thousands of tourists a month who flock to within three blocks of these locations.
What commercially is going on around them? These locations in Brooklyn and Venice Beach see a healthy amount of sports-related businesses. Specifically, DUMBO sees more fitness centers and gyms, whereas Venice includes more yoga and Pilates businesses. 
Surprisingly, at the Brooklyn locale, there are zero athletic-minded shops among the many clothiers in the area (fashion is the top category for both DUMBO and Venice locations.) There is an Adidas Originals store within walking distance (a half-mile) of the Venice sign location. Nike, Foot Locker and Lululemon are approximately 2.5 miles away in downtown Santa Monica, so without a 50-minute walk or a cab ride for customers to get there, these retailers are not going to get a big spillover effect from these tourists. 
Which brand might be the best fit to get closer to these Instagram-leaning crowds? DUMBO is the epicenter for New York City's burgeoning tech community, while Venice is part of Greater Los Angeles' growing Silicon Beach scene and best known for being the original home of Snapchat. Nike, which is building one "store of the future" at a time, would seem like a natural to open an outlet that's filled with customer-experience-minded bells and whistles in these locales. 
Primp-And-Preen Crowds Revealed
The difference between the two locales for the personal care category stands out. Of course, when in La La Land, many tourists want to do as the Angelenos do and look good. Consider that 10% of businesses — a total of 17 — in this locale fall in the personal care category, with beauty salons being the most popular subcategory and tattoo parlors coming in second. 
Meanwhile, personal care businesses only make up 2% of businesses near the Manhattan Bridge Point of View. Perhaps hairdresser and day spa brands like Drybar, Roosters Men's Grooming Center or Bliss could consider opening up a shop nearby. DUMBO also has a dearth of hotels — just one in the neighborhood, in fact — for tourists to stay in. Hospitality brands and Airbnb entrepreneurs may want to take note of the opportunity. 
What opportunities are probably not there? When it comes to retail, there are more furniture and décor stores, pet stores and bookstores in DUMBO than around the Venice Sign. The restaurant and food truck options in DUMBO are also unusually robust for tourists. In Los Angeles, there are more bicycle stores than in your typical area. Those are several categories that retail marketers and entrepreneurs may want to avoid.
Mobile Data Can Drive Offline Commerce
It's fascinating to contemplate how much the smartphone age in general, and Instagram in particular, have reshaped consumer behavior — the #dumbo and #venicebeach hashtags together have appeared in nearly six million Instagram posts. And the above location data reveals that such social buzz is driving tourists to these spots. 
In the coming months, there will be opportunities for retailers to be where their potential customers plan to go by leveraging accurate location data. Retailers can also geo-target advertising at these locations and draw tourists into nearby neighborhoods with special offers. 
In any case, retail marketers need to be original because these locations are already competitive and will continue to trend upward. For instance, retailers around the Venice Sign are 77% customer-facing, and DUMBO, which is enjoying a business renaissance, comes in at 50% consumer-facing. So, if you are thinking about opening a shop or pop-up around these trendy spots — like Old Navy might during the coming months — you should aim to be great, not good. One key area for achieving that goal will be how well you understand the area, the people who go there, what they do and where they go next.
---
Brian Czarny is Chief Marketing Officer at Factual, a Los Angeles-based location data company. He has worked at cutting-edge digital marketing and technology companies for more than two decades