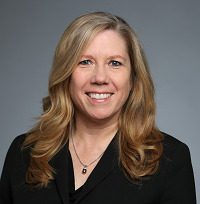 Retailers have innovated at unparalleled speeds over the past year to meet customers' needs. The pandemic has forced retailers to shift their focus away from maximizing foot traffic within brick-and-mortars to developing and implementing immersive digital experiences both in-store and digitally. This has expedited the growing appetite for retailers to be technology-enabled organizations.
Advancements in consumer technology have also played a role in retailers looking to make the technology of tomorrow happen today. In 2019, Verizon was the first in the world to offer commercial 5G mobile service, and consumers today have many choices of 5G-enabled devices, offering retailers an opportunity to accelerate potential use cases.
The Verizon 5G Business Report examined the overall application development as well as the major growth areas for 5G adoption in retail, sports/entertainment/media, manufacturing and government/public sector. And while impacts and intents varied across those industries, retail survey data uncovered a desire to accelerate 5G deployment in the short term while determining how to reimagine the customer experience in the long term.
Adoption as a Short- and Long-Term Business Imperative
According to findings from the 5G Business Report, 77% of industry respondents believe that organizations that do not adopt 5G technology will fall behind their competitors. This is especially critical today, as more than three quarters of retail respondents reported access to 5G technology is expected to accelerate their recovery from the pandemic.
Part of what fuels excitement and demand from retailers is how enterprises are putting 5G phones directly in their employees' hands, ultimately driving end-consumer adoption. This is proven out in our data, with close to half (48%) of firms already or planning to provide 5G-capable smartphones and/or devices to employees in the next six months. Additionally, 40% are either already providing an allowance for employees to upgrade to a 5G wireless device and service, or plan to do so in the next six months.
5G as an Efficiency Driver
One of the rising trends in the retail industry today is the changing nature of retail stores and inventory management. Due to COVID and the supply chain challenges related to the pandemic, retail locations became as much a distribution center for ecommerce as they were for in-store traffic.
Because of this, 5G supply chain-related use cases were among those most likely to be deployed in short order. Of the use cases of 5G that these retail leaders would find valuable and likely to be deployed within the next two years, inventory management ranked highest. In fact, 84% of those surveyed found "use of real-time data processing to maximize efficiency from point of sale to product delivery" would be especially helpful.
As customers return to stores, on-premise inventory management will become more important due to expectations for a seamless omnichannel experience. The report found that 78% of retail executives saw the use of computer vision and sensors to allow brick-and-mortar stores to digitally process and track inventory in real time, with only a slightly smaller percentage (77%) anticipating this being done within two years.
Redefining the Customer Experience
Across all the industries, retail leaders over-indexed on 5G as a driver for the transformational impact of the customer experience. With fewer customers in-store, maximizing real estate has proven crucial to driving profitability. Faster speeds can enable a more responsive retail environment, and one that ultimately drives the bottom line.
An area where we've already seen adoption has been in digital signage, both to create ancillary advertising revenues and drive in-store demand. With advanced technologies, the customer experience can be enhanced by leveraging inventory and offers to provide unique customer offers using data. Having rich digital signage that updates in real time was viewed as valuable by 79% of retail leaders, with almost an identical figure (78%) expecting to deploy this 5G use case within the next two years.
Social distancing in particular will likely be an accelerator of 5G adoption for the retail industry. Consumer preferences will likely continue to be to maintain limited store associate interaction on-site due to health concerns. However, for many customers, there will still be a desire to have a "white glove experience" on-premise.
Perhaps because this is a newer priority for retail organizations, this was one of the wider areas where retail leaders found value versus confidence in deploying in the next two years: 74% found that the use of automation and advanced technologies to enable staff-less or unmanned retail stores would be a valuable use case of 5G, while only 67% saw this likely as being deployed within the next two years.
From a digital perspective, we know that retail industry decision makers understand speed and low-lag experiences as two of the pivotal outputs of 5G, which puts the industry at large at a great advantage. The seamless integration of 5G technologies across all elements of the customer journey will be one of the most exciting developments I expect to see in the coming years, as customer availability of the 5G technology coupled with industry innovation presents the unique opportunity to shape the future of the retail experience.
---
Michele M. Dupre' is Group VP – Vertical Markets/Canada for Verizon Enterprise Solutions. She is responsible for enterprise customers in the Retail, Hospitality & Distribution verticals as well as customers headquartered in Canada. In this capacity she is responsible for maintaining and growing a base of more than 160 vertical enterprise customers and over 1,000 customers in Canada. Dupre' is charged with driving sales strategy while focusing on acquiring new customers, increasing profitable revenue growth and maintaining the global customer base. Additionally, she leads the development and growth of her enterprise leadership and sales team. Dupre' started her career with the legacy company, MCI, in 1988 and has over 25 years of industry experience.