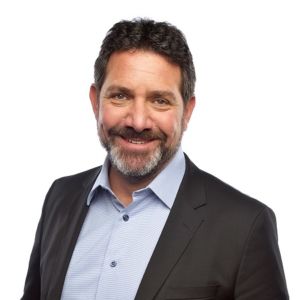 Though mobile wallet passes have been around for a few years, this adaptable technology still holds fantastic potential because the adoption rate in the U.S. has been relatively low. Even though it offers consumers a more convenient way of completing transactions and navigating their lives, you just don't see passes used outside of the ubiquity of digital boarding passes at airports.
Google Pay and Apple Wallet were introduced in 2011 and 2014 respectively. Yet the mobile wallet isn't scaling quickly; it hasn't been positioned properly in the marketplace as a beyond-payments utility that can make day-to-day activities easier. Mobility payments have only been adopted by 30% of all U.S. smartphone users and mobile wallets are used by even fewer Americans, so the larger opportunity in this realm remains immense. 
But why aren't we all using these passes via mobile wallets every day? They can replace anything in your physical wallet: cash, debit cards, credit cards, loyalty cards, subway cards, airline tickets, movie tickets, event passes, student IDs — you get the idea. They are easier to carry, far more secure, are always updated with the latest info and can be used as a communications channel to tell you your gate has changed, the band coming to town is delayed or your food order is ready. Again, the real question should be: Why do we still have stealable, outdated, demagnetizing, bulky physical cards and paper tickets at all? 
The main problem in the U.S. has less to do with common support for contactless payments and more to do with ingrained payment behaviors. Chipped cards faced off against mobile wallet payments in time trials and soundly lost against the much faster "beep" and gone of the mobile payment — but the speed of transactions is only a single facet of one benefit mobile wallets offer. 
Routines are hard to change. And people already feel overtaxed with digital experiences and are attempting to strike a better balance between being online and offline. They just need to understand that a mobile wallet will save them time and attention if they just invest a few minutes into it. Consider that mobile wallets are not something you have to check — for instance, movie tickets and airline boarding passes automatically display at the venue. 
Why It Has Not Taken Off So Far
It's remarkable that 47% of China's population uses a mobile wallet, leading the world in such consumption. (Norway is No. 2 at 42%.) One reason why China is No. 1 is that the government has decided to prioritize being cutting edge across many technological spheres. It has made staggering progress in a short amount of time. The country now accounts for more than 40% of global e-Commerce, up from less than 1% about a decade ago. What's more, China transacts mobile payments with 11 times the value of the U.S.
According to the McKinsey Global Institute, the Chinese government is building a world-class infrastructure to support digitization for businesses and consumers. This investment in infrastructure has moved people from cash to making payments en masse on platforms like AliPay and WeChat Pay, skipping credit and debit cards completely. China combines social media, commerce and banking to create an "AliPay country," if you will. 
China has a big advantage over the U.S. because the former's mobile payments marketplace is so simple — Alipay and WeChat Pay are dominant — and the government supports them with unprecedented infrastructure. The U.S. marketplace is highly fragmented, with PayPal, Apple Pay, Venmo, Google Wallet, etc., and the federal government isn't promoting these systems. 
I don't pretend to have a silver bullet for the U.S. to catch up with China, but there are some things we can do better. 
Leverage Existing Platforms
This space is tough for getting consumers at scale to download and regularly use your branded mobile app. So unless you work for Starbucks, Amazon or Uber, marketers should leverage the native features in Apple Wallet and Google Pay instead of building expensive functions into their apps. 
Airline tickets are the most popular mobile wallet use case because the features solve an important need in a more convenient way — everyone needs proof of plane tickets and has a phone. The wallet ticket can update as gate/time changes, alert you via push to those changes, and it doesn't require you to download a new app and create a new account. 
Brands need to take advantage of such core mobile wallet features because the demand is increasingly there. For instance, 81% of Millennials are more likely to use mobile wallet coupons if they are reminded to do so. And consider that 73% of consumers are more likely to join loyalty programs if points and rewards are automatically updated on a mobile wallet card. 
Take The Relationship Beyond The Transaction
Mobile wallets are more than payment tools; they are marketing platforms for the brands that do it right. That's why 54% of mobile wallet users wish brands would use this channel more often. It sounds like brands are actually cheating themselves of this opportunity, right?
Starbucks has more than 25 million mobile payment customers, which is more than any other American company. The coffee brand keeps this audience engaged via push notifications and emails about promotions like "Bingo Lunch Breaks" and 3 p.m. Happy Hour specials, while also reminding customers if they have credit in their Starbucks mobile wallet. It's a great example of how mobile wallets can complement marketing and even supplant ad spend. The ability to purchase in a mobile wallet is obvious, and the search intent is powerful. 
Mobile Wallets Can Win Over The U.S.
While scale is still an issue for the mobile wallet, the commercial appeal is not. Mobile wallet users are a lucrative group: Nearly three-fourths (72%) of them are either in high or medium-income brackets. And there's recently been statistical hope for marketers who want to leverage third-party systems: Apple Pay (30.3 million users) this year surpassed Starbucks (25.2 million) as the most popular mobile payments app, marking the first time a platform payments app has been in the No. 1 position.
It's worth noting that AliPay, the Chinese mobile wallet giant, has been targeting the U.S. market in the last few years. Given its knowledge back home, it's a wise play. The U.S. represents a vast area of growth for mobile wallet marketers, but it seems many players still just want to dip their toes. More American companies should look at AliPay's success and consider going all-in with wallet strategies that make sense for their brands.
Personally, I think the ubiquity of the mobile airline boarding pass will quickly open the consumer's mind to many more applications. Why not every event ticket — do you like checking your pocket five times on the way to the venue to be sure you haven't dropped your ticket? Wouldn't you like to get a special notification of advanced ticket sales the next time the band is in town? Why not every loyalty card? You want a tattered paper card for your wallet? Or do you like saying your mobile phone number in front of a line of people at the register? Mobile wallet passes are more elegant, effective and secure for these circumstances — and I believe their time has (finally) come.
---
Mike Stone is the SVP of Marketing at customer engagement platform Airship, responsible for the company's market growth strategy, demand generation, communications and product marketing. For around two decades, Stone has led marketing organizations and provided strategic consulting to technology companies. Most recently, he was SVP of Marketing for Salesforce Community Cloud — from its initial launch through four years of worldwide growth. Prior to Salesforce, Stone was a marketing and strategy consultant, creating new go-to-market strategies, competitive positioning, industry marketing, messaging and sales enablement for a variety of rapidly growing technology businesses including CNET, Lookout Mobile, ServiceSource and Taleo.