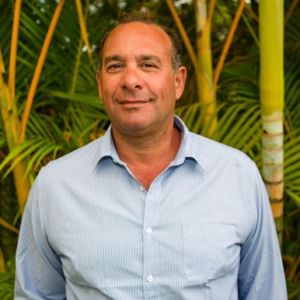 In the often confounding and confusing landscape of cannabis marketing, there is one bright spot: text message marketing. Nearly everyone owns a mobile phone today, and over 90% of people read their text messages within five minutes of receiving them. SMS campaigns allow you to push content to your target customers directly. This direct engagement cultivates trust and, most importantly, customer loyalty.
Text-based marketing is one of the few techniques that is currently legal in every state, with a few small — but important — exceptions. Of course, when discussing any type of cannabis marketing, it's imperative to remember that rules vary state to state and on a federal level.
So, how do you navigate cannabis marketing laws while creating a memorable campaign? Below are the most common restrictions placed on SMS marketing your team needs to understand.
Common Federal And State SMS Laws
To be in compliance with federal guidelines, you cannot just send random text blasts to people in your neighborhood. In fact, it should go without saying that text-spamming should never, ever be done. Not in any industry — but certainly not in cannabis.
The person on the other end of the phone first needs to have agreed to receive your texts. Cannabis consumers can do this when they sign up with a  POS integrated loyalty program, such as springbig, or by using web forms on a dispensary's web site. Like email, which features an unsubscribe link, federal laws require offering consumers a way to opt out of additional messages as well.
Ironically, these rules are the reason for the success of SMS campaigns. Text messages have a 99% open rate because it's an opt-in program, and the (over 18) customer already agreed to receive the information when they voluntarily signed up.
On top of the federal regulations, dispensaries need to be aware of specific state restrictions. For instance, in Washington, you need to attach a specific disclaimer to all text messages. Retailers that do not include the disclaimer can receive a point on their license. To give you an idea of the severity of that: three points and you lose your dispensary license. You can also be fined up to $5,000. The amount increases on the second and third offense.
There's also the issue of what you can text. Some states prohibit the use of coupons to market marijuana. Others have no limitations in that regard. Knowing what's allowed and what's not can help keep your company compliant and in business.
Even more confusing, carriers often follow federal laws. That means they don't allow any federally illegal drugs (including cannabis) to be explicitly marketed or advertised on their networks. Carriers will often block texts that include certain words, such as "weed" or "kush" or "pre-roll."
In December 2018, the FCC gave wireless carriers even more control when they voted to classify text messages as an information service. The ruling provides wireless carriers the ability to censor, monitor and block text messages they see as controversial. Violating their terms of service often won't result in a fine, but it can prevent your messages from being delivered.
Creativity Keeps Text Campaigns Compliant
Dispensaries can get around these restrictions by being creative with their messages. The key is knowing which words are off-limits or hiring an expert who can navigate that for you. Essentially, it's not what you say, it's how you say it. There's plenty of ways to market cannabis without using hot-button words.
"It's Shark Week and we've got some Jawsome deals for you! Come into The Dispensary all week and grab our jaw-dropping offers." 
"Happy Mother's Day! Come into The Dispensary and get mom the flowers she really deserves!"
Emojis can easily get your point across without using hot-button words. And even though there isn't a cannabis leaf emoji, there are many stand-ins for common cannabis-related words and phrases. Another method is to use images instead of text. While the word "pre-roll" might be off-limits, a picture of one embedded into your campaign message is entirely legal. And while some people do have data limits, most people don't mind receiving a photo through a text.
SMS marketing campaigns are an important tool in your marketing arsenal. When they're done well, they are clear, concise and effective. Just know the laws before embarking on your first campaign.
---
Jeffrey Harris is Founder and CEO of springbig, a customer loyalty platform for the cannabis industry. springbig uses SMS, loyalty marketing and other tools to encourage repeat business for cannabis retailers.