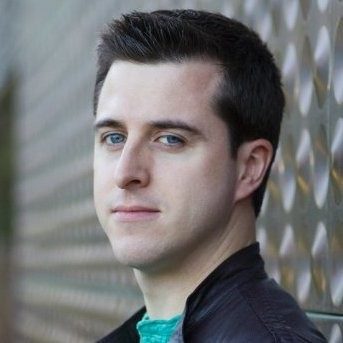 As a result of the COVID pandemic, the digital experience has become more important for almost every industry over the last year. Lockdowns and social distancing have driven more and more customers to interact with brands via their apps, dramatically accelerating digital transformation. However, 2020 was an inflection point for one sector in particular: ecommerce. Online shopping revenues experienced massive growth and unprecedented highs in 2020. According to a recent report from Shopify, in Q1 2020 the ecommerce industry saw the equivalent of 10 years of growth in just 90 days.
Even as we move beyond the pandemic this year, with lockdowns winding down and brick-and-mortar retail stores opening again at full or near-full capacity, ecommerce is continuing to increase tremendously. According to Shopify's data, online retail will grow at a CAGR of 8.1% between 2020 and 2024. The pandemic forced consumers to shop more online, getting them more accustomed to an extremely convenient and cost-effective buying experience, which has helped form shopping habits that will stick around forever.
With the rapid and continuing rise of the ecommerce market, competition between online retailers is heating up significantly. In order for ecommerce players to succeed in a booming competitive landscape, they must focus harder on improving the most basic measurement of their digital experience: app stability.
App stability tells ecommerce organizations how often their web or mobile apps work throughout an entire customer transaction. It can be calculated as the percentage of app sessions that are crash-free, or as the percentage of daily active users who do not experience an error. Essentially, app stability measures from start to finish — browsing to checkout — how frequently apps function without crashing or encountering an error that causes users to abandon their sessions.
Imagine a customer browsing an ecommerce app. They click on an item they're interested in, spending a few minutes flipping through the product's images and reading its reviews. They ultimately decide against buying it, but a similar item displayed in the app's recommendation engine catches their eye. They repeat the process, this time choosing to purchase the new product. But when they go to add it to their shopping cart and check out, the app crashes, ending their session. That customer just had a terrible experience that wasted their time, which will leave a lasting negative impact.
People have little patience for apps that fail, and 84% will abandon an app permanently if it crashes twice. In the example above, it's possible that customers won't come back to buy the product or even try the app again. As ecommerce becomes increasingly competitive, online retailers cannot afford to lose customers due to unstable apps. While customers love new features — and adding innovative features to an app can drive increasing revenue — they are meaningless when the app can't be relied on to simply run properly.
As noted earlier, rising ecommerce revenue has naturally correlated with rising customer traffic. There are far more users perusing online retail apps than ever before. Unfortunately, even though their businesses center on the digital experience, many online retailers were unprepared for digital transformation to accelerate so quickly last year and for their app usage to increase so dramatically, making app stability more important than it previously was. For example, in 2019, an ecommerce app's instability may have only impacted 10,000 total customers. Today, with far more customers shopping online, that app instability could impact 30,000 customers, jeopardizing approximately 3X or more of revenue.
The Shopify report also underscores how important the mobile app experience is for online retailers. Roughly 50% of worldwide ecommerce sales come via mobile devices, and that number will only spike in the coming years. Even before the pandemic, mobile commerce drove 92% of total ecommerce growth. Moreover, data shows that bounce rates are worse for online retailers' mobile apps than their traditional web apps. Brands will have to put special attention on improving their mobile app stability to succeed.
More than most other industries, ecommerce is impacted by app stability, which correlates strongly with key business outcomes for online retail companies. These include revenue, customer conversion rates, average purchase values, repeat business, engagement and loyalty. While some C-level leaders in other verticals may not be familiar with app stability, every executive in ecommerce should understand app stability and prioritize it — immediately. Online retail business is done entirely through apps, and app stability is the most fundamental way to measure that digital experience. As competition in ecommerce picks up in 2021, any organization that isn't valuing app stability will be left behind..
---
James Smith is a British entrepreneur and engineer based in San Francisco. He is the Co-founder of Bugsnag, a popular real-time error monitoring and app stability management platform for mobile and web applications. From 2009 to 2012, Smith led the product team as CTO of Heyzap, helping scale the company to more than 8 million users. Smith was born in London, UK and attended the University of Bath. He graduated with a degree in Mathematics and Computer Science.