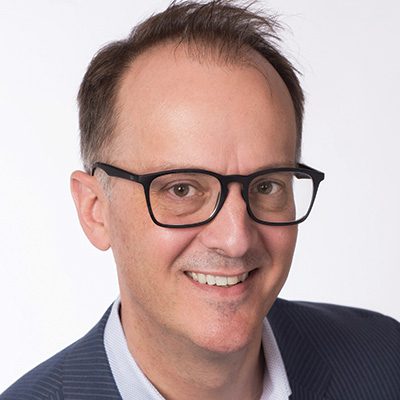 One of the challenges retailers face when trying to sell snacks online is motivating impulse purchases in a digital channel. While shoppers walking through a grocery store can be tempted by dozens of opportunities to grab a candy, cookie or chips, the equation changes when those same customers are browsing through a web site.
The Hershey Company is working to show retailers how they can position snack offerings so that they thrive in a digital environment. Online and offline shopping strategies share more similarities than might be initially obvious, according to Doug Straton, Chief Digital Commerce Officer at Hershey. While brands need to adopt new strategies to sell snacks via e-Commerce channels, he notes that the fundamentals of good retailing remain the same.
In this exclusive Q&A with Retail TouchPoints, Straton reveals:
Why snacks need to make the jump to become planned e-Commerce purchases;
How to present "thumb-stopping" packaging that grabs shoppers' attention on mobile devices;
Ways retailers can adapt brick-and-mortar strategies to online retailing; and
Best practices for reaching shoppers when they're most likely to make an impulse purchase.
Retail TouchPoints (RTP): How will Hershey's work with retailers to transfer impulse purchases to the digital space? What roles will retail loyalty programs play in making this happen?
Doug Straton: Research shows that 80% of online orders are sourced from 'favorites' lists. When an item gets on 'the list,' it has potential to go from an unplanned, impulse purchase to a planned purchase. We firmly believe that shifting unplanned to planned shopping unlocks much more opportunity than simply re-creating the impulse buy online. A number of tactics can help snack items make the leap to the list, including search engine optimization and paid advertising. Smart messaging by retailers also can help. After a shopper places an online order, the retailer can send them a message asking if they want to add a treat, such as a Reese's or a Hershey's bar. If the answer is yes, it'll go on the list. In addition, online shoppers tend to buy larger quantities of snack items, such as chocolate bars. That means there's an opportunity to market larger packs on digital shelves.
RTP: Consumers who shop all of a retailer's commerce platforms (online, offline and mobile) spend up to six times more. How is Hershey positioning its products to sell more in the digital space, and if Hershey is successful, how will retailers benefit? What can they do to encourage multi-channel shopping for these products?
Straton: There is no online and there is no offline. Shopping is a continuum, it's happening 24 hours a day, seven days a week. Packaging can make or break a sale. Customers are drawn to bags that are bright, simple, eye-catching and brimming with appetite appeal. But you don't just want a bag that's foot-stopping in the aisle. You also need packaging that's 'thumb-stopping' on a phone. The packaging needs to be seen on a five-inch screen, but it also needs to be easily identifiable in the same way from about 20 feet away. Product type and product count should be visible with a quick glance, because in a digital world, consumers can't pick up a bag and turn it over to find more information. If a customer isn't impressed with a store's online presence, he or she may opt for another store altogether. If you don't merchandise the digital shelf correctly, people may choose not to shop with you in the digital OR the physical store.
RTP: You once said in an interview, "There is still a shelf. There is still a basket, and there is still a checkout, but the difference is that all of those things can be in your phone." How can companies use these similarities to adapt traditional retailing methods to mobile commerce?
Straton: Winning in search is a key area. Fundamentally, if your products can't be found easily – be it online or off – you aren't going to win the sale. Best-in-class category management is rooted in understanding the consumer's path to purchase. Focusing on consumer understanding and studying shoppers' online and offline behavior is a great place to start. There is a shelf to be managed. It's not a physical shelf like you would see in the brick-and-mortar world, but it's what you look at when you look at your screen. There are decisions to be made about the right portfolios to grow, and a lot of fundamental category management skills are incredibly relevant in the digital space. Think about click-and-collect and the expertise that Hershey has in merchandising the front-end. Those skill sets are very handy and relevant as you think about how we partner with retailers to continue to drive purchase relative to a click-and-collect fulfillment model.
RTP: Not only are some sales moving online, but more shoppers are using mobile devices to assist with in-store shopping. What can retailers do to adapt to these changes?
Straton: I'll give you a recent example. This past holiday season, a number of retailers tested express checkouts using shoppers' mobile devices and their store apps. These retailers made use of the phone in every pocket to add convenience during a time of year that can be stressful for shoppers. Talk about driving both experience and convenience and blending the digital and physical shopping experience.
RTP: On-demand delivery apps can offer shoppers an even more convenient experience than a retail store. Are there any best practices for retailers or brands looking to stand out and grab a hungry customer's attention?
Straton: Make sure you're being smart about when you're interrupting shoppers along their path to purchase. For example, if you know that people are most likely to purchase your product through on-demand services between 3 and 6 pm each day, you probably don't want to be pushing ads out hours later. Instead, you want to be reaching those potential consumers right before or during that 3-to-6-pm window. You'll be far more likely to earn those all-important impulse buys than you would be via a spray-and-pray marketing strategy.
RTP: How is Hershey using shopper data to work with retail partners and improve sales, both in-store and online? What other data and analysis is most useful to Hershey, and how successful have you been at gaining access to it?
Straton: Shopper data for digital commerce is not nearly as advanced as in brick-and-mortar retail. Building systems that can ingest and make sense of multiple data sources is an area worth investment. Because digital is a bit of a data Wild West, my advice is to look at data directionally. Make sure that your data is showing positive trends against your new strategies. We have an incredibly positive working relationship with our retail partners and as long-time, trusted confectionery category captains, they are more open to sharing shopper data with us.
RTP: Who have been the most important mentors/influencers in your business career? What are some of the things you've learned from them?
Straton: I have many sources of inspiration in terms of business, but two stand out. For brand marketing and related organizational theory, it would be David Aaker. For clarity of thought and presentation, Edward Tufte, the Yale professor who is a pioneer of information design and data visualization. From a leadership perspective, I admire the titans of the tech age, but as a history buff it is hard to beat Abraham Lincoln, who managed to keep a divided country together with intelligence, wisdom, wit and integrity.