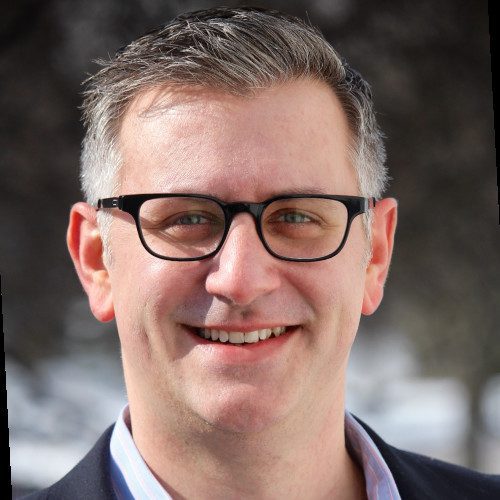 As a retailer that started its e-Commerce business relatively late, only launching its web site in 2008, specialty apparel retailer Express may not have enjoyed the head start other retailers had. However it has been making big strides to catch up by offering customers new experiences. Express recently launched a clothing rental subscription service, Express Style Trial, which allows shoppers to rent three items at a time for $69.95 per month with unlimited exchanges.
Brendan Gualdoni, VP of Digital Commerce and Engineering at Express, joined the company in 2014 and helped spearhead its channel integration initiatives. At Shoptalk 2019 he sat down with Retail TouchPoints to discuss:
New opportunities for differentiation, such as gifting, as well as the struggle to handling increasing e-Commerce returns;
The retailer's buy online/pick up in-store testing and expansion strategy;
Why "mobile-first" is cliché, and how the retailer developed its mobile app; and
How the retailer simplifies e-Commerce product search, all while encouraging shoppers to make the purchase best for them.
Retail TouchPoints (RTP): As a relative newcomer to e-Commerce, what steps has Express taken to build out offerings that don't just match up with your specialty retail competitors, but enhance the entire online shopping experience?
Brendan Gualdoni: That's going to be about figuring out how to differentiate yourself, whether it's in styling, fit technologies or different types of gifting. We partnered with a company where I can buy something online for you and send you an email that says, "Glenn, do you want this blue shirt?" You can get back to me saying that I picked the wrong size or that there's a shirt in green that you want, and you can swap that out. You [the end consumer] doesn't even see that transaction or how much it costs.
Mobile plays a huge part in our strategy going ahead — it's even cliché to say "mobile-first" now, because it's not just mobile, it's not just in-store and it's not just digital, it has to be all of it. All of those things I'm talking about, even styling for the customer…a lot of our friends here at Shoptalk think you can "AI it away or ML it away," and I can throw a million buzzwords at you, but you still need that human touch, because you're doing something for that customer. It's a customer touch point, whether it's live chat, on the phone or in-person.
The other big thing that's really changing for us is that e-Commerce is driving returns. At NRF someone cited a statistic that there would be $1 trillion worth of returns by 2020. Every retailer is going through that. Returns will continue to be a greater part of the business because it's expensive to ship things back and forth, it's expensive to hold that inventory, or it's expensive to make inventory active and profitable again while making the in-store return process convenient for the customer. Once again, technology is the critical piece of it, whether it's the customer-facing app or the apps that the associates have in-store.
We have buy online/pick up in-store in a couple markets right now, and the one thing people forget about it is this: If you don't have a physical presence that has your own parking lot and you're in a mall, that's not convenient anymore. You have to fulfill the whole experience, for what I call the "last digital miles."
I can have a great digital experience, beautiful signage and great marketing, but if I'm walking in a store and the associates don't realize why I'm there, it makes you feel like you're uninvited to the party, or someone just forwarded me the invitation.
RTP: What's your expansion strategy for BOPIS?
Gualdoni: Even though it's about digital enablement, we still have the mindset of store associates, but instead of selling or replenishing they're now into fulfillment types of activities. We use ship-from-store in most of our stores. BOPIS is a little different because of those last mile pieces, and working out how it's different for each store. It's training, and really how you can expand the store based on the needs of that market.
It's not a situation where we're just going to roll it out in 30 stores and then do all of them. It's testing it and figuring out how it's going to work for Express, because it's different for everyone. Then it's seeing which markets work for us, determining whether this is a retail market or an EXPRESS factory outlet market — because we have both — and what does it look like?
What I think is interesting is, as traditional brick-and-mortar retailers are closing stores and becoming more digital, and digital natives are opening stores, the ones that are opening stores are realizing that if you put a store where there's no e-Commerce activity, you just see that e-Commerce activity start to flow around that designated market area.
RTP: Earlier on you noted that "mobile-first" is already a cliché. Express launched its first mobile app in 2015, so what strategies helped you catch up and develop a mobile platform?
Gualdoni: It's a little bit at a time. I was fortunate when we got there that we had a responsive web site, so I could keep the app and create a web page of the app. At first, the app was all for marketing purposes, and then we actually made an app with a home page that's digitally native. As you got farther in the app, the account and login would be more traditional, but it got me to market faster. As long as the browse path of the customer made it easier for them to add to cart, that gave me the ROI and gave confidence to the rest of the company to continue this journey. It's easier to say I need a little bit of money versus asking for a two-year budget.
RTP: How do you assess online merchandising/product curation, and how do you ensure that you're differentiating yourselves in such a crowded space?
Gualdoni: Let's take something as simple as search. If you go to express.com right now, if you start typing, it's going to give you suggestions right away. Not suggestions like "Hey, did you mean a blue sweater?" No, we're going to give you small curated thumbnails of actual items. My favorite thing to do after a big product launch is to use simple words such as "pink" and see what pops up, and see if it remembers that I'm a man, versus a woman looking at dresses. Depending on how often I clear my cookies, I will see different patterns of behavior.
Of course, it's helping the shopper. Say that they have been on the site for a while and they land on a product page where they're switching color and looking for a size. Then they go to a different part of the site and come back; we'll send them a message to say: 'Are you still interested in this?' It's not so much of an inventory position as much as a psychological piece of 'Don't forget about this thing you're looking for, you should probably purchase it.'
If I'm a store associate and you're shopping and you try on that shirt, and I know we have a lot of them, if I say it looks good on you, it's just reaffirming to the customer that they made the right choice. It's not saying, 'You better buy it now, there's only a few left,' it's really saying, 'This is the style and trend. You should actually purchase it.'
RTP: How has Express been able to successfully integrate the digital side of the business with the company's 630+ brick-and-mortar stores, and what roles does software play in this?
Gualdoni: I had a traditional merchant coming to me, questioning me about SEO, and they're starting to realize how that digital presence is needed to drive customers into the store. SEO pushes the data to a search engine, and then once the customer finds it, they have the tools to say it's in a store near them, or find out where they can buy online/pick up in-store.
People miss that you still have to run the store. Take that idea of, 'Here's a store, we have walls, windows, mannequins and racks.' Think of it like this — that window is a landing page, this rack is a category page — translate everything from physical to digital. Everyone always goes digital to physical, but once you do that, you lose contact with the idea of the customer. If the customer's not there, we're not.
If retailers are starting a store from a digital point of view, they understand that it's not literally opening or closing a store. It feels more like starting and stopping a sale. When a store gets inventory in, there's boxes back there to power the store. Digital is the same way, it just comes in an API-feed now, and it happens instantaneously — it's hearing and feeding the digital store.
Retailers are realizing that the total cost of ownership of software now is 'Can I rent it? Can I borrow it? Can I try it on before I buy it?' A lot of traditional software users are afraid of offering that option, unless they've made that turn to embracing the cloud and updated releases every day. If you put the wrong outfit on the mannequin in the store and it doesn't resonate with anybody, you switch it. The only difference online is that we do it a lot faster.
At Express, we've went from releasing new software once a month to a new release every day with the commercetools platform. We're able to do that through different software stacks and we're embracing microservices and continuous integration. There's never the idea of rolling back software anymore, it just constantly rolls forward in small iterations.