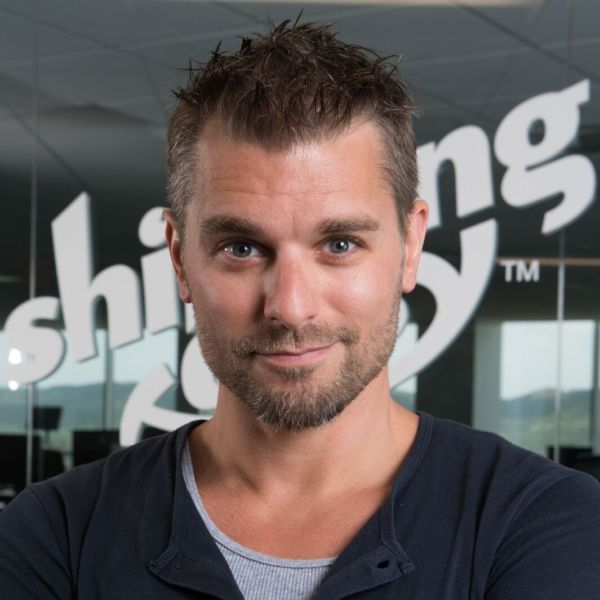 The 2020 ecommerce holiday shopping and shipping season is expected to eclipse years past. Brick-and-mortar sales — which will account for 81.2% of total U.S. holiday retail — are expected to decline 4.7% this holiday season, while ecommerce will jump 35.8%, according to eMarketer Retail. Experts say that the pandemic has accelerated ecommerce growth in the U.S. this year by two full years.
Along with this growth in ecommerce comes the growth in customer expectations with respect to delivery communications. Retailers will have to have a definitive plan to communicate order confirmations, delivery updates and delay notifications. For brick-and-mortar businesses making the transition to digital, these communications will be a new element of the holiday retail season. Regardless, these communications will be crucial to whether holiday customers return throughout 2021.
Consumer Expectations are Higher
Nine out of 10 consumers expect proactive updates on the progress of their packages. Winter elements have historically been unkind to packages, which as a side note is why shipping insurance is a good idea during the winter. With many consumers putting a premium on notifications, notifying them when something goes wrong isn't an option, it's a necessity.
With many people working from home, there won't be as many office buildings and businesses for carriers to drop off consumers' packages. This increases the need for recipients to know when their packages will arrive, so they are not left on the porch in the elements or to potentially be stolen. No merchant wants to be the one that ruined the holidays because something happened to the package the recipient never knew arrived.
Unfortunately, harsh conditions also have serious effects on delivery times. Customers understand that, and just want to be informed as close to real time as possible so they can plan accordingly. Couple this with the capacity of carriers being pushed to extremes due to increased volume and the likelihood of delays increases dramatically. The carriers have even adjusted standard delivery times and abandoned some delivery guarantees due to COVID-19, which will continue throughout the holiday season.
91% of consumers expect to be able to view actual real-time updates on their deliveries. There are numerous platforms and shipping solutions that offer this kind of tracking and they're worth looking into. These can include simple updates from the carriers or even branded tracking pages where consumers can check in on the progress of their deliveries on a page designed by the merchant.
Consumers Want Options
Throughout the pandemic, consumers have demanded options for their shipping speed, curbside pickup, and/or buy online, pick up-in-store (BOPIS) when purchasing online. It is now clear they also want options on how they receive notifications for those orders — and an overwhelming number of people prefer email as the main communication channel.
85% of consumers say they want updates via email versus 38% via text message, so merchants should find a way to at least offer email updates. If it's possible to offer text through a solution provider, the 38% of consumers who prefer text will appreciate a much more real-time experience on their mobile devices. Also, as could be expected, nearly no one wants an actual phone call from merchants with delivery updates.
COVID has Created New Rules
While the reported numbers vary, an undeniable number of consumers will be doing some or all of their shopping online due to COVID-19 concerns. While this may also include curbside pickup and buy online, pick up-in-store, many will be shipped, particularly early on.
Note that 79% of consumers agree that COVID-19 has increased their expectations of brand communications when it comes to delivery delays or cancellation updates. An important underlying statement in this statistic is that consumers actually expect packages to take longer to arrive this year — and they're generally content with it. The average anticipated delivery window has extended to eight days, as opposed to five days in 2019.
This alteration in expectations is only for the short term. The vast majority of consumers expect online merchants to return to the acceptable delivery window at some point, so merchants shouldn't rely on this change for long-term delivery plans.
With their anticipated longer delivery windows, consumers are planning ahead. Many have already begun their holiday shopping and plan to spread it out throughout the season to avoid issues with expected delays in shipping. Big box stores are capitalizing on this by offering Black Friday deals already.
Smaller merchants should take note of this and not wait until Black Friday/Cyber Monday (which should live up to the Cyber 5 moniker more this year than in previous years) to start offering deals and specials. The more merchants can cater to these new expectations consumers have, the easier the holiday season will be on both ends of the transaction.
---
Rob Zaleski is Head of Brand at ShippingEasy, the online shipping platform for growing businesses. With ShippingEasy, merchants can access discounted shipping rates, automate shipping and get time back to focus on building their business. Robust integrations with all leading online channels allow merchants to manage orders, shipments, and customers from everywhere they sell — all in one easy-to-use platform.