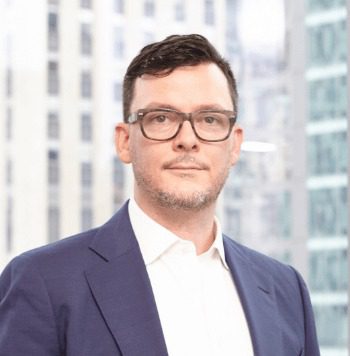 The rise of "try-before-you buy" and subscription-based business models has hit just about every corner of retail, including a once-unlikely category: jewelry. One company, Flont, is seeking to bring high-end jewelry to online shoppers for a cheaper price, all while taking away the risks of buying expensive merchandise outside the store.
Flont members can keep and swap jewelry as often as they like, or simply rent pieces for three days at a time. Memberships start at $59 per month, enabling shoppers to borrow up to $1,500 in jewelry at all times, and go all the way up to $379 per month to borrow as much as $8,000.
In an exclusive chat with Retail TouchPoints, Flont CEO and Founder Cormac Kinney shares insight into:
The inspiration behind the "jewelry as a service" concept, and how rental companies like Rent the Runway contributed to the idea;
The retailer's 65 brand partnerships, 40 of which are exclusive to Flont, and the difference in revenue generated from a Flont partnership compared to a store;
How the company built its own completely custom technology stack to handle the unpredictability of jewelry return logistics; and
Growth strategies in 2019, including a brick-and-mortar partnership with the largest jewelry company in Asia and a similar partnership to come in nearly 500 U.S. stores.
RTP: Where did the inspiration to start and develop Flont come from?
Kinney: Jewelry is a high-touch sale, especially with fine jewelry. The consumer really needs to hold it to try it on. My first interest was, "How do I solve that and create an opportunity for a shopper to try on a piece of jewelry if they're not walking into a store and shopping the way they used to?"
That was the genesis of Flont. We looked at services like Rent the Runway, which at that time 18+ months ago had five million members that were already borrowing dresses. Harvard did a case study on them, concluding that the rental is creating new clients that were exploring, trying and learning about brands, who then become buyers. We wanted to foster that same process in fine jewelry.
Right now, we carry 65 brands, 40 of them are actually exclusive partners with us. We've worked out a model where we lend out their jewelry and everything's for sale, and we're creating a new experiential marketing channel. Members can borrow any item for as long as they want, and because of that freedom they can explore and try something new. We've learned that within the first six months, 10% of our clients borrow something that they like so much that they end up buying it. Those sales, on average have been $4,000.
RTP: With so many partnerships, how do you go about the curation process as far as finding new companies to work with?
Kinney: The key thing for us, is we want to be someone's jewelry solution — which means we want to have a very curated collection. Brooke Magnaghi, who is a former jewelry editor for Vogue and W Magazine, curates all of our jewelry, but her collection is eclectic. It has classics like Cartier and Tiffany that can be found on Madison Avenue, but we also have a broad collection so that if you're going for a wedding or a club, or going on vacation, whatever the life event is, we have jewelry for you to enjoy.
At first, it was very hard. When we first launched and gave this proposition, designers mainly said, 'No way, no how." They were very concerned that if they lent their jewelry, that nobody would buy it, so it was an education process. The first 10 partners were the hardest. Once we built a track record and were able to share the revenue with the brands, it got much easier.
It's a different type of revenue. Usually, when a jewelry designer puts jewelry in a retail store, it's usually on consignment. They don't get paid till there's a sale, which can take months, and even when they do make a sale, they're subject to returns and the payment terms. With Flont, they basically get a small consistent check every month, which turns out to be a 15% annual return rate on wholesale. It's good, constant cashflow to them. Now, we get approached by five designers a week, and Brooke has to be very selective yet have enough pieces to tell the story of a brand. We don't want to have one piece from 52 different designers, we want 10 pieces from 20.
RTP: What's the fulfillment process like, especially since return timing can be unpredictable?
Kinney: That was a big challenge, so we built a completely custom technology stack. All the jewelry is held at our facilities. It's on site, and when someone orders something to borrow, we ship it out the same day via FedEx.
When it comes back, we have our own on-site workshop. Every piece that comes back is ultrasonically cleaned, the diamonds are checked, if anything is loose, it's tightened. Everything is expertly inspected by graduate gemologists, so the jewelry is ready to go immediately when another shopper borrows it.
All the inventory on our site is real-time, so unless you're borrowing something for a wedding which you would reserve ahead of time, all of the other jewelry is first-come, first-serve. It becomes a competition. When a customer gives something to FedEx to return to us, FedEx notifies us, and we'll notify fans of the piece that it is coming back. That's our logistics process. We had to build a custom ERP system, reservation system, maintenance ticketing and the workshop. That was a big investment for us, but that's what makes us very efficient.
RTP: You referred to experiential marketing channels earlier. How far does this extend for Flont?
Kinney: We do events, we do mailers, we did a pop-up store in Los Angeles where we featured a lot of our designers. Sometimes we do events with designers as a guest appearance, so if they're visiting they can meet our members and tell their story. We do events with organizations where, for example, we can showcase 15 jewels that harken to different design areas. We do a lot of education, and we incorporate our designers in that. That's what we find to be the most effective channels.
RTP: What are Flont's next growth strategies to look out for in 2019 and beyond?
Kinney: Last year, we signed a joint venture with Chow Tai Fook, the largest jewelry company in Asia. They have 2,400+ stores in China, Hong Kong and all across the region, and they are launching Flont in five countries. It's the same model as here where you order jewelry, it gets shipped to you and you send it back, but because Chow Tai Fook has stores, we're also placing a Flont counter in up to 500 of their stores. These counters have a mixture of Chow Tai Fook jewelry and a lot of our Western jewelry. We're bringing all the brands that partner with us to China.
We're doing test marketing in the Chow Tai Fook stores where the shoppers can walk into the store, borrow a piece of jewelry from this eclectic collection and bring it back. Obviously Chow Tai Fook likes that because they get to do test marketing with different brands, they get to have a walk-in client in their store on a recurring basis and they're basically the first to market with this whole experience. That's launching later in 2019.
We're actually about to announce the same concept here in the U.S., where we're launching a partnership with nearly 500 retail stores in North America. These stores all have inventory, and all have the same problem of diminishing traffic because people shopping online or on their phone, but there's nothing better than the experience of holding and touching jewelry. We're enabling retail stores to list jewelry on Flont. They stay for sale in their showcase, but our 10,000 members are able to walk into those jewelry stores and borrow those jewels from that store. We provide the insurance and logistics, we have our maintenance workshop and we share all the revenue. So the retail jeweler is getting instant revenue, but they're getting a potential lifelong walk-in customer that could someday by a birthday present or get married.
In the same way Flont was first designed to create experiential marketing for designers, now it's creating this new experiential marketing for retail stores and driving foot traffic into the store.