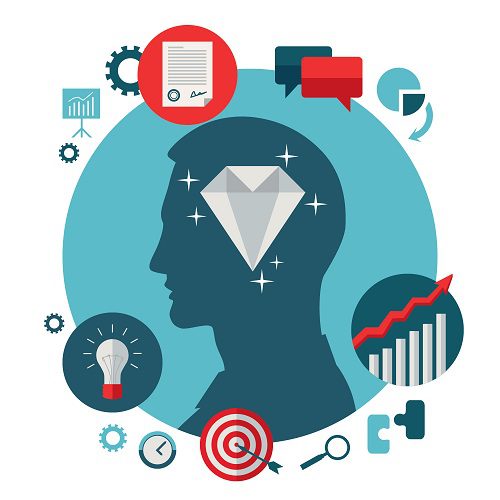 In today's retail climate, merchants are encouraged to gather as much data as they possibly can to understand the internal and external strengths and weaknesses of their company. Retail organizations face the high-pressure challenges of optimizing supply chain and inventory management, all while attempting to be more customer-centric and drive shopper loyalty.
By leveraging business intelligence (BI) solutions, retailers such as Coach, Diamond Candles, Groupe Dynamite and Oberweis Dairy can analyze a variety of data points and convert them into actionable insights that improve decision-making processes and performance across all channels.
Coach Automates Reporting, Goes Mobile With MicroStrategy
Coach is an example of a major brand retailer that updated its BI solution to better keep pace with shopper demands and expectations. Although the accessories retailer had reporting tools in place for approximately two decades, these solutions did not expose detailed data at the granular level the company desired.
Since implementing the MicroStrategy Analytics Platform and MicroStrategy Mobile solution, Coach has been able to generate reports and share them across the entire organization.
"There were simple features we were missing that you can take for granted if you work in the BI space," said Danielle Schmelkin, VP of Business Intelligence and Customer Engagement Solutions at Coach. "These were features as simple as scheduling reports and sharing reports across groups, and we didn't have them with our prior toolset. If I can schedule a report, maybe I don't have to come in as early in the morning to run something manually that needs to be prepared for a meeting. Instead, it can be waiting for me when I arrive."
While the Coach team always was able to recreate reports manually, the time it took to generate these reports could have been used in other ways to move the overall business forward.
In setting up the MicroStrategy platform, Coach invited 25 of its most data-savvy users throughout the company to test a pilot system and give advice regarding how the solution could be tailored for company-wide usage.
"It's a big training and change management effort to make sure that we can still support the same type of analyses, all while introducing the new features and functions that we haven't had before," Schmelkin said in an interview with Retail TouchPoints. "That pilot group lasted three months, and helped us inform how we wanted to move forward with the project."
Evolving towards a more mobile environment was an important step for Coach, as the company had never worked off of a mobile BI platform in the past. Since building an interactive mobile application using MicroStrategy Mobile, the retailer now can empower its team members to examine sales trends for any given geography — and even at the individual store level — with a swipe or tap on their iPad. The iPad specifically enables associates and executives to pull up reports in real time, instead of printing older ones beforehand.
"Everything we do has to have a mobile mindset," Schmelkin said. "Mobility and the ability to access all of this critical information wherever you are and whenever you are in an interface just makes sense. You're seeing it everywhere — not just in BI — and we want to make sure that we are enabling our business with this critical resource."
The Coach team also has leveraged the MicroStrategy Analytics Platform to consolidate a set of reports into one flexible, intuitive dashboard, enabling individual business units to track their sales performance in a much more efficient and streamlined way.
Diamond Candles Enlists Jirafe To Monitor Merchandising Trends
Although online fragrance retailer Diamond Candles has a product line that encompasses less than 100 unique SKUs, the company tapped commerce intelligence solutions provider Jirafe to assist with its merchandising needs. With a team of six managerial employees, Diamond Candles doesn't have any data scientists on staff, so utilizing the platform to examine core merchandising trends in a way that is easy to understand remains vital to the brand's success.
"There certainly is a seasonality impact that comes into play with our ever-evolving merchandising strategy," said Justin Winter, CEO and Co-Founder of Diamond Candles. "During the fall, it's pumpkin pie. During Christmas time and winter, it's mistletoe. We also sell tropical fragrances in the summertime. Maximizing our merchandising mix and just maximizing the appeal of what people are looking at when they're on the site are important toward properly promoting all the fragrances we offer."
The retailer relies on Jirafe to pull all of its merchandising and inventory data and make it accessible for the team to make decisions on which candles to sell, according to Winter, and how many at a time "without requiring marketers and merchandisers to run pivot tables to answer simple questions."
Groupe Dynamite Expands With Oracle
Groupe Dynamite, a women's apparel retailer operating the Garage and Dynamite brands, achieved a single cross-channel view of its inventory across in-store and online channels in implementing Oracle Retail solutions in February 2014. The technology upgrade included the integration of Oracle Retail Merchandising System, Oracle Commerce, Oracle Retail Stores and Oracle Retail Analytics.
Initially, the retailer relied on legacy IT systems operating on four separate platforms, corresponding with each brand's presence in Canada and the U.S. This meant that the company would collect four different types of purchase orders, as well as separate SKUs and product hierarchies. With the Oracle solutions, customers can complete their purchases through one shopping cart through both the Garage and Dynamite e-Commerce sites.
"A lot of our customers like both of our brands," said Michel Joncas, CIO at Groupe Dynamite. "The flexibility to move back and forth and put items from both sites into one cart provides us with a competitive advantage. Oracle brings us improved visibility for new items, fashion and outfits. As we seek to enhance mobility and customer loyalty initiatives, we now have the architecture and the platform to do those things."
After building up its internal IT systems and promoting a "commerce anywhere" philosophy, Groupe Dynamite is set to expand its global brick-and-mortar presence even further. The retailer has stores throughout the U.S., Canada, Europe and the Middle East, recently opening two Dynamite locations in Kuwait in August and September 2014.
"There were many flavors of that old system that required anywhere from nine to 12 months of development time to open a new business unit," said Ian Booler, Senior Director of Business Transformation at Groupe Dynamite. "With Oracle Retail installed, we're able to open new territories in new countries, with the multi-currency and the flexibility to open stores pretty much anywhere around the globe."
Oberweis Dairy Improves Customer Retention By 35% With SAS
Oberweis Dairy, a producer and retailer of dairy products, sought a BI solution to help make up for its loss of customers during the economic collapse of 2008. As home delivery customer subscriptions dropped, the company deployed the SAS Analytics software to understand which cross-channel promotions worked best in keeping customers engaged enough to retain their subscriptions.
"When we started with analytics, the focus initially was very much on our home delivery business, in particular because it's a recurring revenue model," said Bruce Bedford, VP of Marketing at Oberweis Dairy. "The idea is that we constantly need to be adding customers to the customer base because we're always trying to make up for customers that drop the service. We're always trying to mitigate the churn that occurs."
In using SAS, Oberweis noticed there was a high defection rate among customers who signed up through its introductory special that waived the $2.99 delivery fee for the first six months. The company also determined that turnover was lowest among customers that had received no promotional incentive. After testing multiple promotions, Oberweis conducted an A/B test through Valpak, offering Group A a one-year introductory fee of $0.99 and offering Group B no delivery charge for six months with a free delivery box that normally costs $25.
Nine months after the implementation, the dairy retailer noticed a 35% improvement in customer retention rate among customers in Group A.
"We look at every marketing program that we initiate as a test," Bedford explained. "We always set our marketing activities up at a minimum to have an A/B test embedded in them, because we know that once we create that test structure, we can apply SAS in the reporting process and it will automatically update us regarding which of the different avenues we're pursuing are most effective. Over the course of time, we've truly been able to identify clearly which programs work, which programs don't work and which programs don't show any differentiation from others."
Prior to the implementation, any hypotheses regarding metrics such as customer retention were founded more on anecdotal evidence than rigorous A/B testing, according to Bedford. With the new testing capabilities available, Oberweis could confirm that its home delivery business garnered more of a loyal following among customers who purchase Oberweis-branded milk products. While such a discovery may seem obvious at first glance, gleaning insight into the products specific customers desired changes how the retailer approaches selling its products.
"As a result of all the work we've done with analytics, we incent our sales team differently," Bedford stated in an interview with Retail TouchPoints. "If they sell milk, the incentives are much greater than if they sell non-branded products. That's a direct outcome of what we've discovered with retention by analyzing literally millions of transactions over the years."
Successfully Implementing A BI Solution
Retailers looking to follow the exact blueprint these industry success stories provide might experience varying forms of success, but replicating the exact results is not guaranteed. However, there are a series of best practices that businesses can follow to utilize the solutions to their benefit.
Taking the time to investigate BI solutions can be hectic if a retailer doesn't have much prior knowledge of what each platform provides. Those who don't know, yet continue to go through with a purchase, put themselves in a difficult position if they end up disliking the software or feel it doesn't fit company needs.
"Try before you buy," said Amit Shah, CEO of Jirafe. "If a software vendor can't give you a demo access and account to play with their software, then you should probably be worried about what the experience is going to be like after you're a customer."
When searching for the "right" BI solution, retailers are encouraged to have a goal in mind, or pose a question that needs to be answered. This provides clarity and direction toward the decision to commit to a BI plan, and eliminates the need to use money on the technology for just for the sake of having it.
"Some retailers might just be focused on things as basic as targeted product bundles so they can have more effective promotions," said Khalid Khan, Partner at A.T. Kearney. "Others might be more interested in having a larger mobile presence, or driving traffic by tracking consumers as they walk through the aisles of stores. Retailers need to start by asking what the strategic business performance levers are that they're trying to influence, and then work back from that to find the information and data necessary to answer those questions."
In some cases, retailers that hitch their tech wagon to a BI solution may be in over their head, regardless of how much data the platform can track, or what capabilities it may include. Powerful software alleviates a lot of ills, but above all else, the user of the solution needs to be able to operate it. A major step for retailers, according to Khan, would be to hire employees with translatable skill sets for managing not only traditional BI solutions, but also Big Data analytics solutions. Particularly, Khan said that these hires should be comfortable analyzing large portions of unstructured data.
"The challenge we have is that most of the folks within the organization are more comfortable working with traditional BI, as opposed to being able to work with some of these newer technologies, such as Natural Language Processing or Machine Learning Algorithms to work with unstructured data," Khan explained. "Those people may not exist in their current organization. Those are the kinds of solutions that most organizations are probably going to be using to figure out where they should make their investments."
Most companies, especially SMBs, may not have the resources to hire full analytics teams of data scientists. Shah noted that there are "just not enough data scientists being manufactured each year out of MIT and Cal Tech to keep up with the number of retailers selling online."
This shortage signifies that retailers need to ensure that team members who most often work with a BI solution are trained to fully understand its capabilities.
"Allocate those data scientists only to the hardest problems," said Roy Schulte, VP and Distinguished Analyst at Gartner. "Power users, or what we would call 'citizen data scientists' who work outside of the analytics team, need to use analytics to make decisions. Some of the applications that were once used by data scientists or statisticians can be done by power users because these tools coming to market are easier to use."
Catering To The Whole Customer Experience
BI solutions have taken a prominent role in the retail industry due to their increased sophistication and their ability to help solve new, and often previously unknown, problems. In total, the BI market is expected to grow up to $20.8 billion by 2018, according to data from MarketsandMarkets.
"There's a famous expression saying: 'The future is here, but it's just distributed unevenly,'" Schulte noted. "Most of these applications already exist someplace, but their penetration is pretty light."
Businesses striving to provide the optimal customer experience would prefer to understand the consumer at the individual level, particularly by gathering data at every point of the shopper journey even as far back as when the customer first hears about the company. Social media plays a part in relaying this type of granular data to the retailer, but so far, the ability to compile customer interactions into a shared, companywide depository is still a work in progress.
"There are some companies that say they can provide this experience, but I don't know any company that has it yet," Schulte said. "There are certainly companies that deploy parts of it, and I think that's what companies should shoot for over the next five years. The faster, and closer, these businesses can get to that, the better they will be at benefiting both the customer and themselves."
Retailers as a whole could inch closer to this point, considering that more than 50% of analytics implementations will make use of event data streams generated from instrumented machines, applications and/or individuals, according to Gartner.
These "event data streams" go beyond traditional BI and are designed to produce autonomous insights and inferences quickly. The data that makes up these streams will come from physical assets and other event sources and can be picked up through multipurpose sensors that detect temperature, humidity, vibration, pressure, sound, light/color, electrical or other utility flows, motion, facial expressions, voice inflection, health monitoring and other systems.
In combining the event data from physical assets with the event data from administrative information systems companies may have the opportunity to develop more holistic BI systems.
With these systems becoming more sophisticated over time, it is clear that retailers have more options to choose from than ever before, and are equipped with better opportunities to educate themselves on the topic. However, these businesses would serve themselves well to do everything they can to find the solution that specifically fits their needs, even if that journey takes longer than initially expected.
"If anybody says that they've figured all this out, they don't appreciate how dynamic and complex the landscape of this is," Khan said. "Nobody has cracked this yet. We're in the very early stages of how business intelligence is evolving."