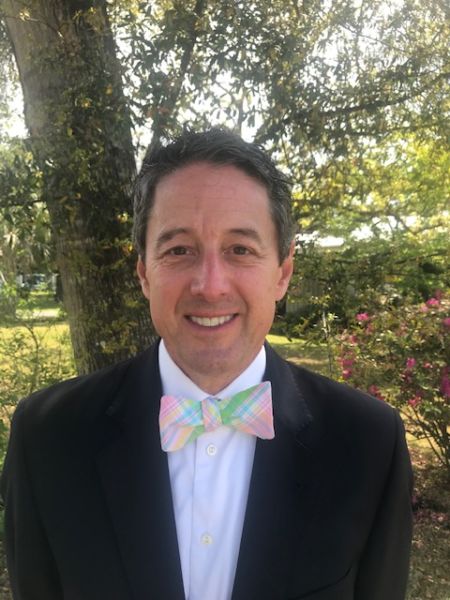 No one can predict the full impact of a once-in-a-generation, worldwide pandemic, or how consumers will react to it. What organizations can do is react swiftly and intelligently in the short term, prepare for the midterm and plan for the long-term impact.
The global spread of COVID-19 has been rapid and far reaching, with unexpected effects that vary by region and industry. While essential services are operating in overdrive, the impact on demand has varied greatly based both on the types of goods and services and the channels through which these goods and services are offered.
To help manage the impact of COVID-19, or any disruptive event, to the demand planning and sell-through processes, there are steps to take for each phase of the disruption. It's possible to synthesize and extend proven and practical approaches based on other types of events — natural or man-made disasters, for example — combined with sound demand forecasting principles.
During The Event: React And Respond
The timing and duration of the pandemic varies geographically, and many Western markets remain within the window of the event's discrete lifecycle. Other global regions have begun to move toward a post-event recovery stage which is defining their "new normal." Depending on the industry, demand may be artificially high or low.
For example, goods deemed by consumers as more essential (toilet paper or basic food items) may be experiencing an unusual elevation in demand, exhausting all available supply. Segments such as fashion or luxury will likely see a significant drop in demand, at least initially. There also will likely be new behavior in the data as demand shifts from brick-and-mortar stores to direct-to-consumer channels in some product lines, and perhaps to available substitute goods and services.
In response to this highly anomalous behavior, traditional models will tend to over-correct and forecasts often will produce upward or downward trends that lag actual results.
During the event, and particularly in the recovery phase, forecasts will most likely require adjustments to make them useful. Given the limited amount of historical data available related to the event, direct alterations to the forecasting models will be troublesome and time-consuming. It's effective to apply forecast modifiers for a swifter approach. Forecast modifiers may be provided by users and analytically derived from existing data signals.
There are four key factors that should be included in the derivation of forecast modifiers:
Timing: Modifiers should consider ongoing analysis for delays and accelerators for the effects of the event. Since the timing and duration of this event's effects are not yet known, initial assumptions should be made based on qualitative insights from external authoritative sources and business domain experts. But these assumptions should be reconsidered and evaluated frequently as new data becomes available.


Magnitude: In establishing initial scenarios and making ongoing revisions, upside and downside scenarios should be formulated with ranged degrees of effects — best, worst or most likely case scenarios, for example.


Channels: Naturally, zero demand should be forecast for brick-and-mortar during store closures, but effects to direct-to-consumer (DTC) channels should be monitored frequently.  Ideally, online web activity should be evaluated to determine if web site shopper traffic is higher or lower than during normal prior periods. Obviously, until stores are reopened, DTC will be the only liquidation channel available and should be leveraged to avoid inventories of unsellable items.


Product Mix: To understand how the event is affecting consumer sentiment, it's important to analyze the classes of items most negatively affected. During a crisis, some items may be deemed "essential" by consumers. It's also important to analyze product mix trends to maximize sales during and after the event. There was a rush on toilet paper prior to the shutdown, but it will be just as valuable to anticipate a potential rush to consume once the event's discrete lifecycle ends and stores begin to reopen. There may be goods or services with pent-up consumer demand that can be anticipated as consumers rush to resume normal lives.
These factors can be more effectively modeled by leveraging channel data that continues to provide demand insights (e.g., e-Commerce), data from regions that are more mature in the overall event, and post-event lifecycle and data that may not have been used historically.
For example, publicly available health statistics specific to the virus, such as infection rates and reproductive numbers, can assist in modeling the duration and severity of the event by geography. Syndicated market research data and econometric data also can be useful in modeling customers' propensity to consume goods and services. The latter may become relevant for months to come given that demand patterns and the related product mix may be dramatically altered by the widespread economic effects left in the aftermath.
After The Event: Remediate
Once the event begins to subside, demand data that would normally be included in forecast models for future periods will have been significantly affected. Unless additional information is provided to the forecast models, future forecasts will be biased by actual results recorded during the event and for many subsequent periods. Identification and proper application of endogenous and exogenous variables that affected historical periods will help to mathematically ensure that future forecasts are not heavily influenced by these historical outlier periods.
It's important to note that this event will likely result in a new normal baseline level of demand for months or years in some industries. A best practice is to implement analytical techniques designed to overcome the negative effects of this event and optimize opportunities for recovery gains over the near- and long-term horizons.
---
Bob Nunnery is a Director of Professional Services at SAS, with 35 years of experience in supply chain management as both a practitioner in operations and as a consultant. He can be reached at Bob.Nunnery@sas.com. Learn more about SAS' response to the COVID-19 crisis.