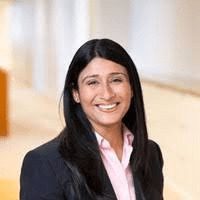 Bed Bath & Beyond has named Anu Gupta as Chief Strategy and Transformation Officer. Gupta will be responsible for the company's comprehensive strategy and transformation program, including continuing to develop and implement strategic growth initiatives.
Gupta's role will be to help modernize the company's operating model, enhance the digital-first, omni-always shopping experience for customers and increase profitability across the business. Additionally, Gupta will leverage and expand the use of data and analytics to deliver a customer-inspired approach to drive growth and performance. She will report to John Hartmann, COO and President, buybuy BABY.
"As we continue to transform our company into a truly omnichannel retailer, we need dynamic, unconventional and expert leaders like Anu to lead change across the organization," said Hartmann in a statement. "Anu's industry experience, strategic leadership and operational expertise will help us execute our vision while we create a strong, durable business model for the future."
Gupta joins Bed Bath & Beyond from JYVE Corp., a retail technology platform and talent marketplace, where she was COO and led the implementation of its Future of Work platform. Prior to that, she was SVP, Strategy Execution and Operational Excellence at Target, where she was responsible for a multiyear initiative to restructure the retailer's product portfolio, digital and operational capabilities, and go-to-market processes. Before that, she held leadership positions at private-equity firm Hellman & Friedman, Michaels and Safeway.