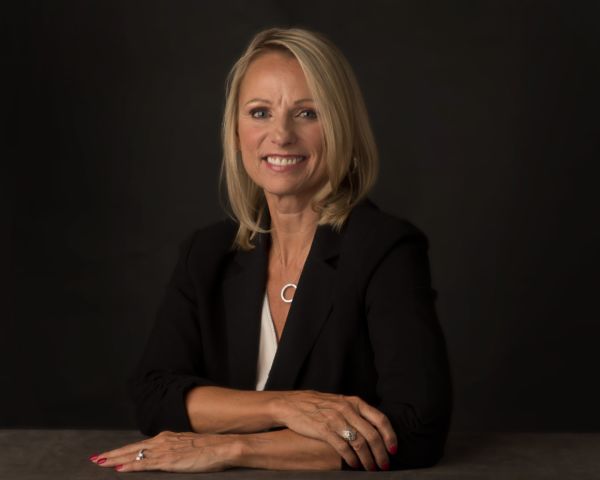 The all-important holiday season always demands retailers' full engagement and energy, but the 2020 holiday season presents unique challenges. As the pandemic moves into new phases, responses lurch wildly between complete lockdowns to fast-track reopenings and back to lockdowns, at different cadences in every country, state or even locality. Retailers and their shoppers are whiplashed accordingly. This poses unprecedented uncertainties for retail pricing and merchandising teams for the holidays in 2020. Here are some of the issues facing retailers — and ways that they can harness AI-powered pricing and promotions to cope with them productively.
Keep Pace with Volatile Shopper Demand Signal and Rising Price Sensitivity Changes
The speed with which shopper demand signals and price sensitivities are changing is stunning, and retailers are painfully aware of that fact. A recent study found that 72% of retailers say shopper price sensitivity will increase and remain elevated even after COVID-19 subsides.[i]
They are rising, and historical patterns and data are meaningless in the 2020 landscape. Shoppers are tugged by competing sentiments and forces. First and foremost, many have taken severe if not total pay reductions. Those who have not had their earning power impacted feel unease and uncertainty about their economic future, and are reining in spending regardless of their current income stream. Their mood going into the holiday season predominantly will be focused on pandemic-induced experiences, such as family baking projects, and home-made craft gifts in place of lavish present shopping this year.
On the other hand, shoppers who are staying close to home, by choice or to comply with restrictions, have limited spending options. Dollars that were earmarked for summer camps, family travel or entertainment such as plays, movies and restaurants sit untouched. After long months of relatively restricted activity and entertainment options, they may be in the mood to splurge this year with elaborate gifts to lift each other's spirits, bring some new diversions into the pod, or demonstrate affection for friends and family they can't see in person.
This holiday season will have no resemblance to prior seasons, leaving retailers with a useless playbook full of tactics that are sure to fail. But all is not lost: retailers can leverage sophisticated and mature AI and machine learning algorithms that can detect the signal in the noise, and keep pace with demand signals that shift frequently and vary among different shopper segments.
Similarly, as shopper price sensitivities rise and fluctuate, retailers cannot rely on historical Key Value Item (KVI) assumptions. In fact, the same study found that 93% of retailers expect to reassess their KVIs in light of pandemic-driven shifts in price sensitivity. It's clear that retailers need to take a dynamic approach to KVIs, and to use science to revisit them frequently during the holiday runup. Fortunately, today's technology is scalable and can generate price, promotion and markdown recommendations at the store and item level, for both online and in-store online channels, at speeds unimaginable in historical human-centric, manual processes.
Speaking of Online and In-Store Channels….
While there has been much discussion of the shift to online shopping, in reality the figures prior to 2020 remained relatively low as a percentage of overall retail spending. This was especially true in certain sectors, such as grocery, convenience, discount and drugstore, where shoppers tended to prefer in-person visits.
Needless to say, that changed dramatically under COVID-19. Shoppers who historically shopped almost exclusively in the store, such as older shoppers, were among those most at risk for COVID complications, and they shifted abruptly to shopping almost exclusively online. Parents who formerly had day care, after-school care or summer camps were suddenly juggling child responsibilities 24/7 and were too pressed for time to get to physical stores. Restrictions in many localities shuttered all but those stores catering to necessities, which forced even shoppers who prefer high-touch, experiential options to go online.
Now, six months or so into the COVID era, those behaviors have grown habitual, and will not likely ever return to their pre-pandemic patterns — only 10% of the retailers in the study believe it's highly likely shoppers will return to pre-COVID-19 levels of in-store shopping.
Research has demonstrated that shoppers have different pricing expectations for the same item online versus in-store, and retailers must leverage omnichannel pricing optimization to understand and factor for those expectations in their pricing. Similarly, online shoppers respond to different types of promotional offers, and obviously different promotional vehicles used to reach shoppers when shopping online. Retailers need to throw away their historical holiday promotion playbook and use promotion science to craft the right offers on the items that matter most to their shoppers, in the channels where they'll be shopping in the 2020 holidays.
A Bewildering Competitive Landscape
Overlaying all the complexities discussed so far is the volatile competitive landscape. Retailers have shown themselves to be remarkably adaptable and resourceful in the current chaotic market conditions. Eager to create new revenue sources wherever possible, retailers that formerly focused almost exclusively in-store have now gone online. CPG companies are marketing aggressively direct to consumers. Neighborhood restaurants have become mini-groceries to provide convenience for customers and support suppliers who traditionally relied on restaurant diner consumption.
Retailers in nearly every sector are waking up to strange new bedfellows in the competitive landscape, and 97% of them believe they need stronger competitive pricing strategies, particularly in light of heightened shopper price sensitivity.
Here again, science takes the guesswork and confusion out of the equation. Scientific models can inhale vast amounts of competitive data to understand nuances of competitive response, again down to the item-store-channel level. Retailers can harness informed price recommendations to ensure that they provide prices that matter most in crafting their price image and supporting each category's price strategy.
This Year, the Win-Win Matters More than Ever
The 2020 holiday season will be a history-making era, regardless of which way the many unknown vectors develop. The intense price sensitivity created by the impact of COVID has left retailers with only one viable chance to get their prices and promotions right, at a time when shopper behaviors and preferences are more unpredictable than they have ever been. Fortunately, proven science exists today to help retailers successfully execute the elusive win-win: presenting shoppers with prices and promotions that matter most to them, in the channels that count, while recovering margin elsewhere in the assortment to sustain a healthy business.
[1] "Smart Pricing Strategies for the Post-COVID World," targeted research from RIS News, June 2020.
---
Cheryl Sullivan is President of DemandTec by Acoustic. She is a proven retail and CPG innovation executive with 30 years' experience leading teams delivering high-impact products for retailers worldwide. Sullivan is highly successful at developing product strategy, vision and roadmaps, and marketing, positioning and go-to-market strategies. She has spearheaded industry innovations that drive measurable business impact for large retail and CPG organizations globally. She earlier led Revionics' corporate marketing and strategy and was Senior Director of Product Strategy for Oracle Retail across Category Management, Pricing, Promotion and Assortment & Space solutions. She held executive positions at ems, Spectra Marketing, Intactix/JDA and i2 Technologies.