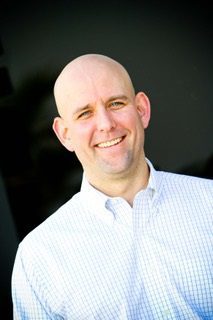 The retail industry is reeling from COVID-19. If it were a boxer, it would be against the ropes, close to a technical knockout by an opponent adept at dealing blows to the body. And what makes the fight particularly unfair is that the retail industry had arrived in the ring already battered, barely surviving its round with e-Commerce — over 9,300 stores closed last year alone.
This is a tough match, but one that retail can win if it's willing to learn new moves. Retail, prepare to meet your new trainer: the on-demand economy.
Lesson 1: Agility
If you're unfamiliar with the concept of the on-demand economy, it's this: a business, service or product that allows users to request a physical object, a piece of data or a service, and have that request fulfilled. In short, it is dictated by the principle of instant gratification and leverages that principle to build loyalty. Ask customers why they prefer Amazon over other online retailers and the answer most likely comes down to two-day shipping — not quality or customer service.
Consumer expectations have changed; immediacy is prized above all else, and customers expect frictionless, seamless, personalized experiences throughout every step of the buying journey. It's not enough to give a tracking number: customers want to watch their product's progression to their front door. It's not enough to give a customer service phone number: customers want to speak to an agent now via chat.
If retail plans to compete with the expectations customers now have, it will need to start adapting unprecedented agility. That will require no longer outsourcing to a delivery partner, but rather spinning up its own delivery service to retain a relationship with the customer and maintain control and transparency over the entire purchase process, from shelf to door.
A great example of this is Tractor Supply, which sells everything from riding lawn mowers to live chickens. Want 10 baby ducklings? Of course you do. Tractor Supply offers three ways to get them: curbside pickup, same-day delivery or in-store. And they know customers don't want to stand in line at the store, so they offer mobile checkout right from your phone. That's agility.
When retail locations open up after the pandemic, they can expect customers who have become accustomed to being accommodated. Behaviors have shifted since the beginning of the pandemic. For instance, expecting customers to stand in a line just to pay for the items they want will soon become an untenable business practice. To kill the line, retailers should have more cashiers than ever, and those cashiers should be able to provide exceptional customer service and check customers out anywhere in the store.
Retailers will need to stop relying on their bulk and begin to — as Muhammad Ali once said — "float like a butterfly and sting like a bee" by being fast, agile and ingenious.
Lesson 2: Upstarting
In boxing, an upstart is a new fighter with great potential. That's how the on-demand economy views workers: they're not liabilities, they're assets. In a traditional retail model, however, workers mean cost. Onboarding is slow, and turnover is fast. If retail plans to win the match, it needs to start adjusting the way it perceives its labor.
And belief in the value of workers also means not limiting them to single silos. Warehouse workers can be trained not just on warehouse safety and best practices but also on how to manage deliveries. The on-demand economy realizes that one person can do many, many things: retail needs to capitalize on the intelligence of its workers by utilizing cross-training whenever possible. That prevents worker burnout and turnover while unlocking unprecedented workforce adaptability.
In the new world of retail, hiring equals revenue, and faster onboarding means faster profit. Some retailers still assume there's no way to hire at scale without exposing the business to great risk, but that's playing into the old way of thinking. With strategic, innovative onboarding processes, risk doesn't need to increase as hiring ramps up.
Lesson 3: Transparency
The second half of Muhammad Ali's famous butterfly quote says: "The hands can't hit what the eyes can't see." Similarly, retail can't adapt if it can't see what it's up against. Transparency is built into the on-demand economy — from seeing exactly how many items are in your cart and which coupon codes have been applied, to tracking your mozzarella sticks as they travel to your front door. Retail needs to adopt the same allegiance to transparency so they can perceive the entire business at once and adjust as needed.
One way this manifests as business value is through more accurate supply chain and onboarding forecasting. Without transparency at every level, it's difficult to understand how increased demand for curbside pickup could lead to staff shortages down the road. The on-demand economy utilizes technology to understand its business in practice: retail should do the same.
The Final Round
Retail can not only win the round — it can become a knockout champion. The trick lies in how it responds now to prepare for a coming reality. Retail needs to start prioritizing agility, expansion and transparency to generate the kind of profit that will keep it sustainable for the years to come. Without that mindset and commitment to change, retail may as well throw in the towel.
---
Scott Jennings is the Director of Retail and Hospitality Industry Strategy at Checkr. He has over 20 years of experience working with large enterprises to implement HR and Data & Analytics Solutions at IBM, Qlik Technologies and Cognos. At Checkr, Jennings is focused on identifying repeatable best practices that drive ROI for its customers in strategic verticals.