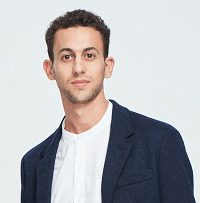 It would seem that scales have long been tipped in favor of the retail giants — those with massive footprints, established brands, warehouses chock-full of supply to meet global consumer demand and the resources to offer a wide array of products. But in reality, in the wake of COVID and the resulting shift to e-Commerce as the order of the day, retailers and brands outside of the Big Box set are scoring big wins with customers, and proving without a shadow of a doubt that they can thrive while remaining independent of giant e-Commerce marketplaces.
The issue for so many of these companies might have been that the move to e-tail from retail meant giving up their own brand and an experience their customers love, and joining up with one of these giants as a nameless, faceless merchant amidst a sea of millions. There's a misconception that setting up shop as an independent e-Commerce company can seem challenging from a tech perspective, and expensive logistically — but e-Commerce native and DTC brands, and increasingly major brands, know that's not the case.
The easier option is in fact to move away from giant e-Commerce marketplaces. Why should they have their brand experience live inside another marketplace, when there are so many ways to dramatically boost revenue, increase brand loyalty and provide customers with an outstanding experience outside of it? The opportunity to take control of the sale and build their own channel is a great one.
The choice between staying independent or depending on Amazon — in some way, large or small — isn't a new one in e-Commerce, but the shift toward the former has been accelerated as traditional retailers work to take advantage of the huge growth in online retail orders — already up 146% YoY in North America as of late April. This expands on the already growing ecosystem of DTC brands, which have paved the way for countless other retailers in considering what tools they have at their disposal to reach customers and grow their businesses.
Brands that want to stay independent — and are thriving in the era of COVID and the explosion of e-Commerce activity seen from consumers — know that there are more tools than ever to help them do so, and achieve massive success, scale and revenue. Shopify's COO Harley Finkelstein once said they were "arming the rebels" in their fight against Amazon — and indeed they, along with a wide swath of software companies and platforms, are making it possible for retailers to take on the Goliaths and triumph.
So what are the best weapons in this fight? They're microservices: fully functioning, scalable, high performing tools that brands instantly have access to, while larger companies like Amazon have the resources to build in-house.
Brand Experience
While e-Commerce platforms have for years made it easy for brands and even individuals to set up their own site and get selling, it's the easily integrated operational tools and APIs that have made it possible for brands to effectively manage an online store with their own identity, without having to spend time and money on building out their own cart experiences, payment processing and shipping deployment. Imagine if every brand had to build the backend for all these tech tools — so many would never get off the ground. That reality is likely one reason why Amazon controls nearly 50% of all U.S. e-Commerce. But with tech tools like Shopify and Squarespace, together with APIs from the likes of Stripe and Affirm, brands can regain control of their experience and backend logistics while still offering a seamless buying experience for their customers.
Data And Insights
The rapidly accelerated shift in consumer behavior to e-Commerce comes with a caveat: consumers are generally behaving differently now than they were three months ago, and certainly very differently than they were last spring, so year-over-year data and predictive models are all potentially skewed. The need for real-time data, and the understanding of those insights, can help ensure that a retailer is prepared for increased demand or scaling back production if needed; that they are using the resources at their disposal effectively; and ultimately that they're aligned as an organization and can weather any storm.
I've been keeping an eye on Yaguara, a company building a platform that leverages troves of data for better and faster planning, measurement, learning and decision-making — and importantly, it makes that data actionable and understandable for teams that might not have the resources for internal data scientists. Every retailer should have the opportunity to learn more about their customers, those customers' behavior, and be able to use that data to make sure they're on track as a business, and companies like Yaguara help them do just that.
Hidden Revenue Opportunities
I was personally shocked to learn that Best Buy drives about 2% of its annual revenue from the sale of extended warranties, but those warranties generate more than half of its profit. Extended warranties are a huge untapped revenue opportunity for many retailers, but most don't have the infrastructure or insurance relationships to be able to provide product protection directly to customers outside of a marketplace like Amazon.
This is changing though, thanks to startups that allow retailers to offer value-added services, like extended warranties, as easily as they might offer financing through a company like Affirm. For some retailers, extended warranties are often the highest-margin SKU they sell, and this new revenue stream allows retailers to spend more money in other areas, like acquiring new customers.
As retailers continue to move increasingly online to serve the needs of shoppers today, the number of tools and services that enable them to do so will continue to grow too — and that's something to be optimistic about. The alternative, a world in which retailers have to choose between failure or paying the "Amazon tax," leaves us with an ecosystem far less rich than the one we have now.
---
Brandon Gell is the CEO and Co-Founder of Clyde, a company whose goal is to completely reshape the warranty market — both in its accessibility for retailers and in its experience and value for consumers — through software that can be deployed in just minutes, allowing retailers to offer extended warranties that cover almost anything. The idea was born out of Gell's own frustrating experience in attempting to offer customers extended warranties directly during his time at a 3D scanner manufacturer. Clyde now works with hundreds of companies, from hot tech startups to enterprises, including Tuft & Needle, Chili Technology and more. Before Clyde, Gell was a Venture for America fellow where he focused on design and project management.