Customers aren't analyzing their behaviors within retail locations, but every retailer should be, and they should be learning from it every step along the way. It's imperative customers are safe, comfortable and are offered privacy as they move about. Rethinking how they move and flow will improve all qualities of a store experience without intruding on anyone's privacy.
Questions every retailer should be considering include: How long are customers dwelling in a certain spot? What are they shopping for in each department? What are they doing in-store? Are they interacting with staff? How are they reacting to and interacting with products? This is where full-journey people tracking technology comes into play.
Through AI-powered 3D sensors and people flow technology, you can individually and anonymously record the exact geolocation of all people within a physical environment every quarter second with sub-foot accuracy. Sounds in-depth, and it is. But all of this can be accomplished discreetly and to everyone's benefit without any identification of shoppers, any biometrics and without storing any image data of either staff or customers.
The collected data is translated into utilization, engagement and conversion rates for every element within a retail facility. Detailed customer behavioral segmentation capabilities can allow for differentiation by store entrance, whether customers passed by/shopped/engaged with specific elements, if/where/how long they interacted with associates and more. Additionally, a DVR-style journey playback tool allows for the retailer to play back all or specific customer paths at speeds of 1 to 120X.
Analyzing these behaviors, the retailer can determine how their stores can be built and designed more efficiently, how visual displays can be set up and configured to optimize engagement and how they can make all store operations flow smoothly.
For example, in a retail location we have experience with, one department's immersive, interactive shopping experience was identified as the element worth scaling consideration.
The experience boasted the highest engagement rate of any store element, with 50% of all customers who entered its footprint demonstrating product engagement. No other element under consideration had an engagement rate surpassing 40%. Shoppers of the experience were 1.5X more likely to purchase than average and had strongly correlated cross-section shopping behavior with other high-value merchandise areas.
Analytics of which store entrance a customer originated from and the direction they approached the experiential element identified customers approaching from a 'head on' orientation were 2X as likely to shop the element first in their journey, and had an average shop time more than a minute longer (Fig 1). By utilizing a tracking system that is analyzing the entire shopping visit, the client could segment by entrance to determine whether the driver of performance was shopper segment (entrance) or facing (direction of approach). Facing turned out to be more significant.
The ability to do tracking across the entire location was also critical to providing guidance for advantageous positioning and store selection for broader rollout of the experience (Fig 2). Cross-shopping correlations, including departments located across the entire store (sometimes 50 meters away), revealed the shopping elements most likely to benefit from location close to the experience.
The result can be a clear story told by customer behavior data of an experience that benefited both customer and retailer. By understanding a space's highest potential, a retailer can act accordingly and rethink space as appropriate.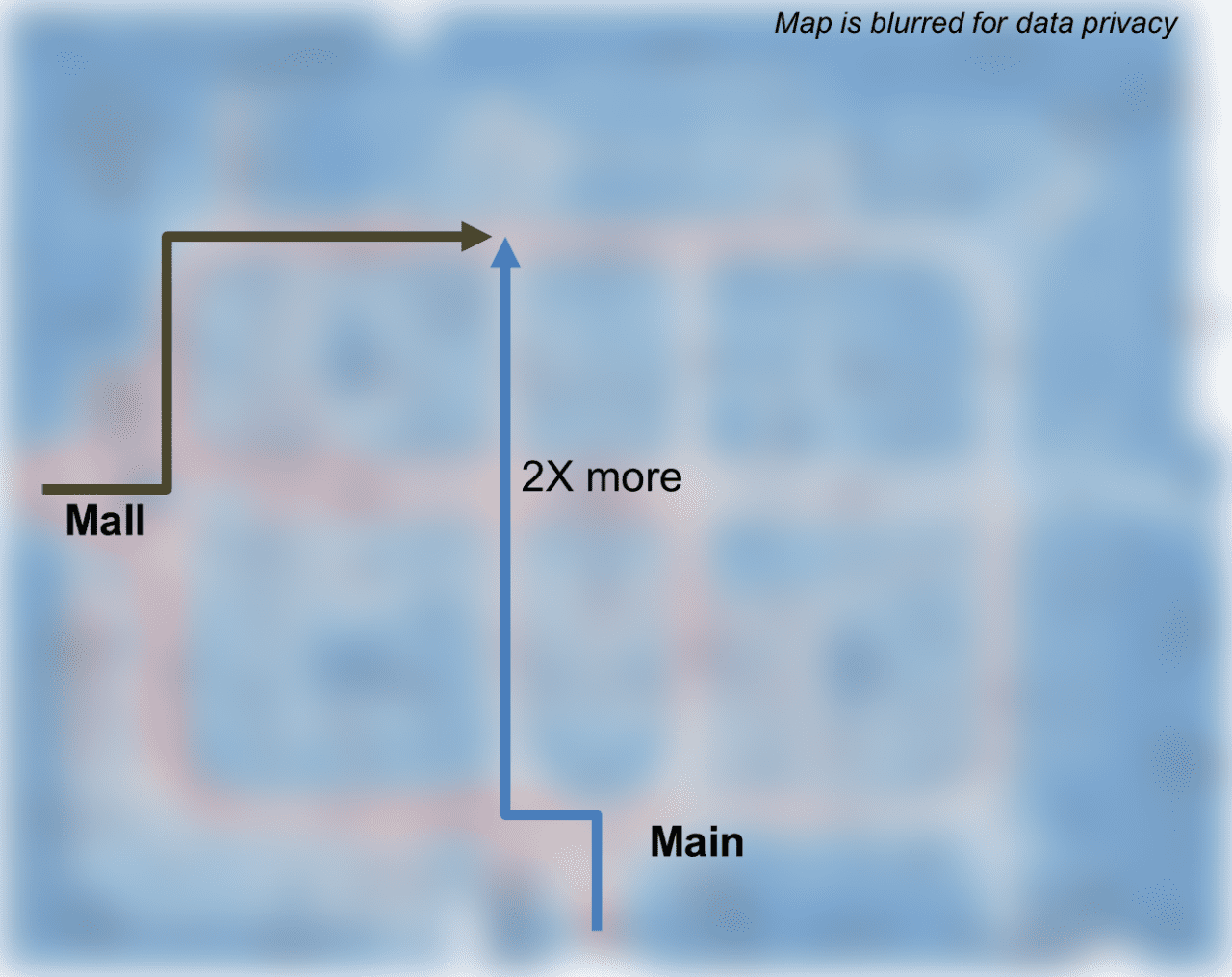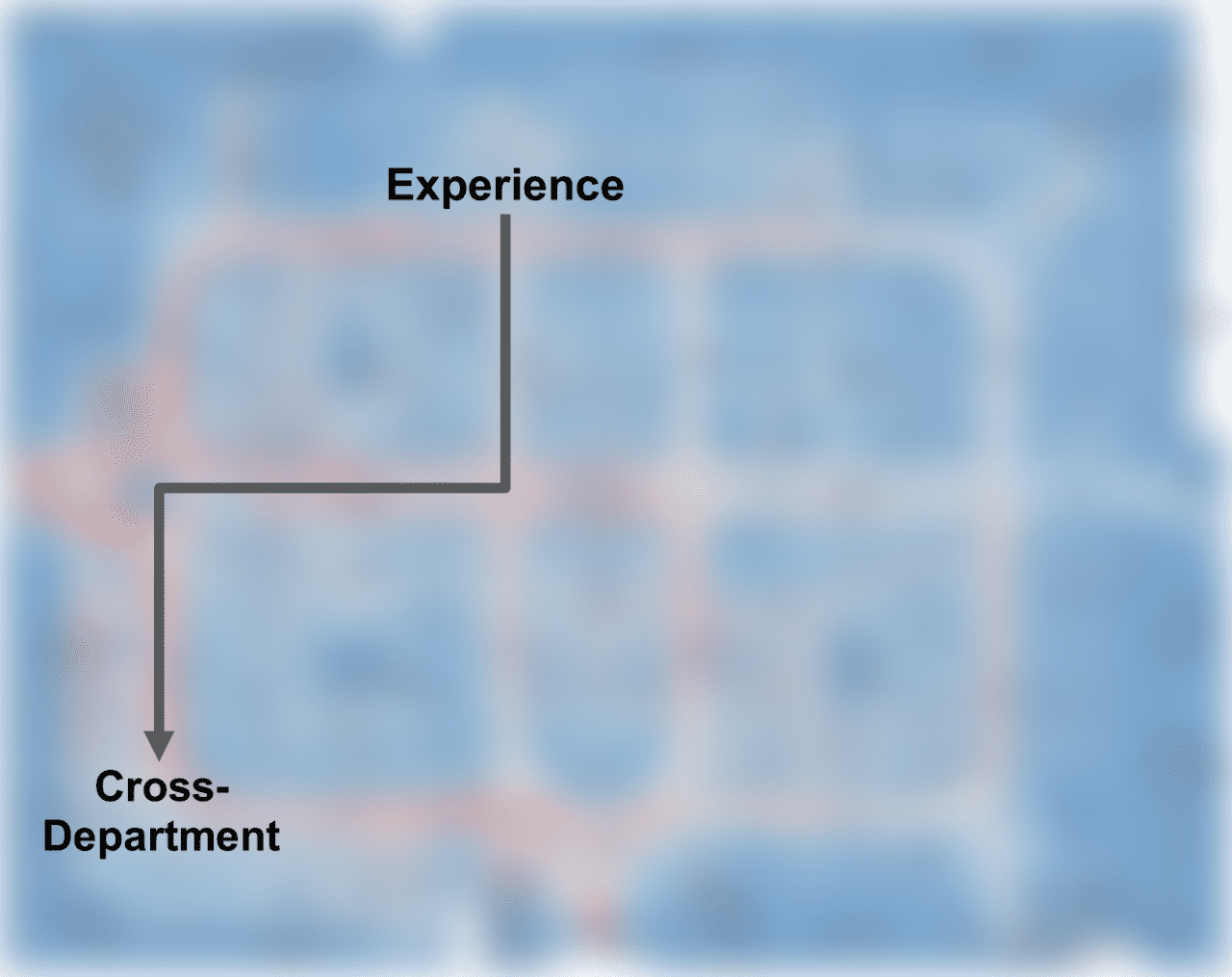 The bottom line is that every retailer should be working to understand customer behaviors in order to improve operations. Through the use of people tracking solutions, retailers can look for efficiencies and work to always enhance the full customer experience. In an ever-changing market, evaluation and positive action is always key.
---
Nick Delyani is Director of Retail North America for Xovis. He is a multifaceted executive leader with 15 years of experience in marketing, sales, and creative. Delyani's experience expands across consumer technology, apparel and footwear, with brands that include Brookstone, New Balance and Sphero. He has a proven track record of driving revenue through business development, branding and customer journey experiences and has successfully developed go-to-market strategy and product marketing with global retailers that have led to millions of dollars in sales revenue.