Mobile Provides The Route To Romance For Valentine's Day Sales
The goal of a successful Valentine's Day may be a one-to-one connection with another human being. But on the way to Feb. 14, consumers have an ongoing love affair with their mobile devices. In the run-up to the holiday, more than 50% of the sales of flowers and gifts are completed using smartphones, and mobile sales increase 3X compared to desktop transactions.
In addition to focusing on mobile, retailers seeking their share of all this romance can strategically cross-sell items to boost Valentine's Day basket sizes. Perfume has a love affair with lingerie, while chocolate and greeting cards make an attractive couple, according to this infographic from Criteo.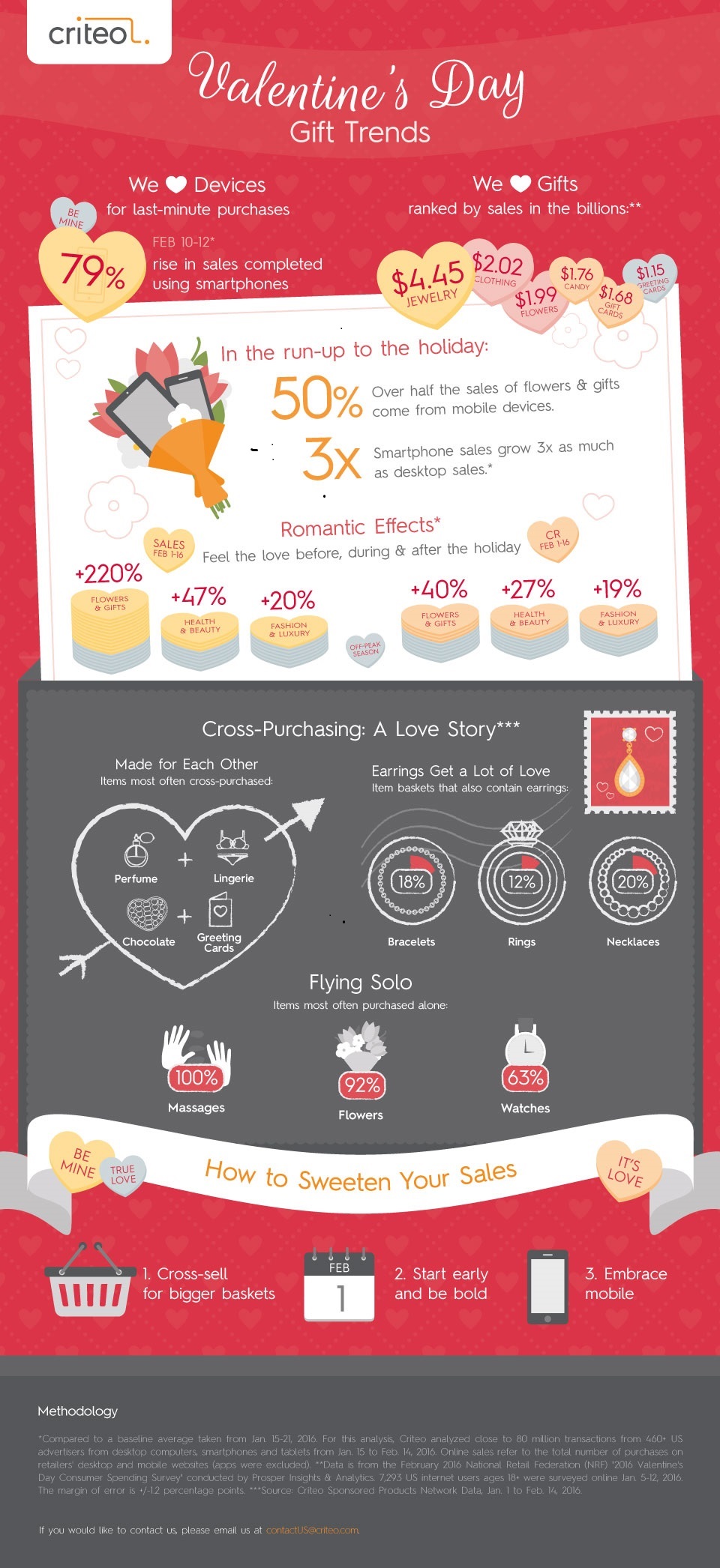 Source: Criteo
back to top