Retailers are investing in new tools and technologies to create more compelling and memorable brand experiences. But because today's savvy consumers have more options than ever, it's imperative that retailers also create experiences that are relevant and personalized to individual shoppers.
But how do retailers become customer-centric organizations? There are several challenges they must overcome, including:
Creating integrated experiences across all channels;
Collecting data in real time and leveraging it to personalize offers and interactions; and
Tailoring experiences based on the overall engagement and preferences of individual customers.
In addition to outlining these retailer challenges, speakers will share insights around the ways merchants can tackle these obstacles to become customer-centric organizations, including real-world retail examples.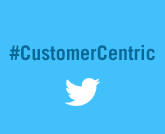 When?
On-Demand
Who?

Pam Goodfellow
Principal Analyst, Consumer Insights Director
Prosper Insights & Analytics

Stephen Cohen
Vice President
UXC Eclipse
Fill out the form below to register for this on-demand webinar.
---