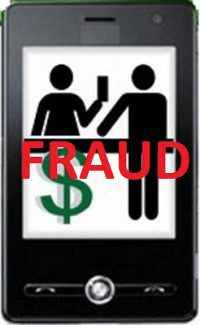 Even though mobile fraud rates rose 81% from 2011 to 2015, many retailers remain alarmingly complacent about the problem. In fact, 43% of surveyed merchants simply don't know the share of total fraud coming from their mobile channels, according to the fourth annual 2016 Mobile Payments & Fraud Survey. Nearly as many (38.5%) say their biggest challenge in managing mobile fraud risks is determining whether or not they have a mobile fraud problem to begin with. (Hint: they probably do.)
"Despite awareness that the mobile channel poses a greater risk than standard e-Commerce, businesses are taking a blanketed approach to their security strategies," said Don Bush, VP of Marketing at Kount, which conducted the survey along with CardNotPresent.com and The Fraud Practice, LLC. More than 1,500 payments and fraud professionals representing a variety of organizations within the payments ecosystem were surveyed between November 2015 and March 2016.
Retailers have rushed to expand mobile options for consumers, but many have done so at the expense of security. Merchants are relying on traditional e-Commerce protection tools to manage mobile channel risks, even though 41% of respondents acknowledge that mobile is riskier than other types of digital commerce. Nearly half (45%) of retailers don't plan to add any tools or services to help reduce mobile channel fraud in 2016. But in 2015 this do-nothing group was much smaller — just over 30% of surveyed retailers.
Other key findings include:
• More than 82% of retailers actively support the mobile channel today, up from 54% when the survey began and 69% last year;
• Retailers earning at least 30% of their revenue from mobile channels more than tripled year-over-year, climbing from 9% to 29%; and
• Companies both large and small say mobile is critical to growth: the share of retailers in the $5 million and under range that consider mobile "very important" increased from 31% to 54% year-over-year.
Retailers Remain Lukewarm About Mobile Wallets
While large majorities of card associations (85%) and card issuers (75%) support mobile wallets, only one third of retailers support them. The survey revealed that plans to support mobile wallet payments at the physical point-of-sale and via in-store shopping apps are decreasing.
Organizations that are moving toward payments via mobile devices are adopting Android and iOS payment options at similar rates. Even though Android devices dominate the overall market, and the debuts of both Android Pay and Samsung Pay last year garnered significant attention, it seems to be difficult to overcome the head start enjoyed by Apple Pay.