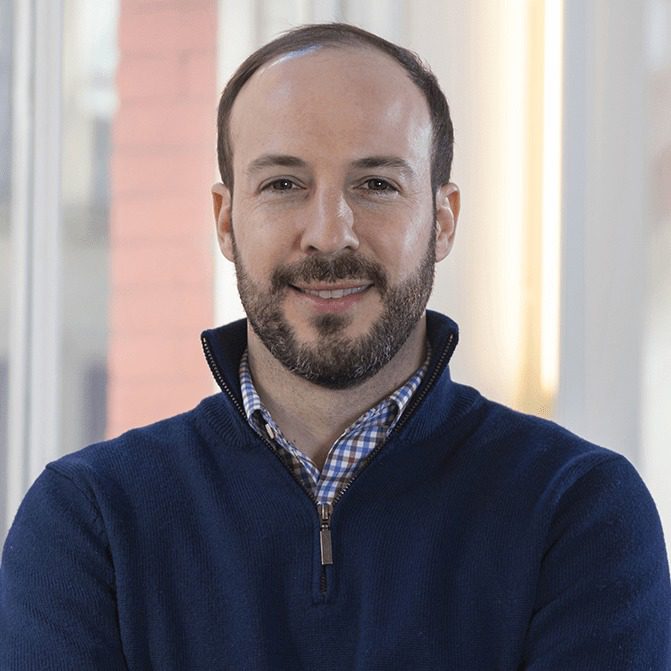 Private label is emerging from the shadow cast by major CPG brands, and more retailers are realizing the benefits of embracing private label as a primary brand.
Some of the country's biggest brands are upping their private label game. Jet.com is launching its own grocery and household items under the Uniquely J brand, while parent Walmart is adding 120 new items to its Parent's Choice baby essentials brand. Target is in the process of launching 12 new private label brands, while Amazon's private label sales are projected to go as high as $4.3 billion in 2017.
In an exclusive interview with Retail TouchPoints, Jeff Gamsey, VP of Private Label at Boxed, an online wholesaler and retailer of groceries, household products and health supplies, shared insights into why private label is becoming a must-have and how retailers can best leverage their own private label brands. Gamsey explained:
The difference between modern private brand strategies and outdated private label strategies;

The value of product and packaging design in creating a private label brand's separate identity; and

The origins and success secrets of the Boxed Prince & Spring private label brand.
Retail TouchPoints (RTP): Why are private brands so valuable and necessary for retailers today?
Jeff Gamsey: We believe that private brands, when done well, are not just an add-on or "me too" value option anymore, or even just a way to drive margin expansion. They can actually become a fundamental defining piece of the entire retail experience.
They serve a lot of purposes. They can create leverage, to be used to hold brands accountable to fill merchandise assortment gaps. They can even spark innovation that challenges existing industry standards, deliver higher-quality products and healthier, cleaner ingredient decks.
Additionally, private brands expand companies' margins. It turns out that the strongest retailers in the industry have the strongest private labels. That's not a coincidence. Costco has a great private brand in Kirkland; Kirkland penetrates Costco sales at 25%.
When you have a strong private brand, it creates value for customers, and becomes a reason why they shop at your stores instead of somewhere else. It also gives retailers leverage over the branded suppliers, and helps keep them honest. There's some old industry stories of how Procter & Gamble went to Costco and said, 'Your costs on Tide just increased,' and Costco came back with 'We just discontinued Tide.'
They wouldn't have been able to do that if they didn't have a great private label to fill that gap. As soon as Procter & Gamble hears that, they won't increase the cost and Tide will remain on the store shelves. Without a strong private brand that sells well, you can't do that.
RTP: In what direction do you see private brands heading?
Gamsey: I definitely think private brands will continue to grow, especially in the e-Commerce channel. One of the defining characteristics of Millennial shopping behavior is that they're the generation most willing to try new brands.
Obviously, Millennials like to shop on their computer and phone, and mobile-centric companies with a great private offering will continue to reap the benefits. You also read about CPG growth stagnating, and I think that's in part because private brands have been growing and taking share from CPGs, which relates to the rise of the Millennial shopper and the migration of commerce from brick-and-mortar to online.
RTP: How did the Prince & Spring brand develop, and what did you do to make it stand out from the competition?
Gamsey: In a lot of ways, Boxed is an online club, so it's Costco meets Amazon. Costco's private label is named Kirkland Signature, after the location the company started in, Kirkland, Washington. Prince & Spring is actually named after two parallel streets in Manhattan that the Boxed office was located on when we launched our private brand.
One thing that differentiates us is that we focused from day one on building a private brand as opposed to a private label. Brands are all about forming an emotional connection with the customer base. I think the industry is evolving beyond a private label, which is often a generic product with value options and open price points. We anticipated that the private label strategy would not resonate with a younger, more Millennial-centric, sometimes more affluent or educated customer base.
We wanted to create something that customers could care about. Our goal is to create products that customers are proud to display in their homes. It relates to our approach to package design, as well as the amount of relentless work we put into products inside the packaging.
We really stepped on the gas pedal to infuse it with as much personality as we could. If you look at some of the package designs for some of our more recent food items, there's a lot of artistic approaches to design. It's a clean, modern approach where we want the visual aesthetic to represent the products on the inside. A lot of the products Boxed sells are everyday essentials, but we try to use design to elevate them and make them more engaging.
From early on, we knew that the Boxed strategy was based on the limited assortment, highly curated merchandising of 1,500-1,600 SKUs. We also created the "digital shelf" technology platform that our products are displayed on. We knew that because we would have fewer products in any given assortment, we could take a different approach to the design to really make the product pop out.
RTP: What goes into the art and design to ensure that people will be interested in the private brand and the product within the packaging?
Gamsey: A lot of private labels just rip off the look and feel of the national brand. They take the "me too" method, where a knockoff cereal looks the same as Froot Loops, which is cheaper. We took a very different approach, and felt that we could actually stand out by having a more clean, minimal, modern design.
We also have a very hypercreative team that get together for every product and comes up with a concept with brainstorming, creative taglines, fun visuals. There's a two-person team that writes "romance copy" to tie it all together.
One example is our pistachios private brand item. The concept was that we have a Hollywood star made out of pistachios on the front, and the tagline is "Breakout Nut of the Year." The romance copy on the back is actually an acceptance speech given from the point of view of a pistachio having won the award. We just have fun with the idea. I personally love pistachios, but some people might look at pistachios as any other snacking nut. But by giving it that level of care and thought, we're able to infuse a lot of personality in it, and it makes every product feel like a collector's item.
RTP: Jet.com recently jumped into private label with its 'Uniquely J' grocery/household brand. What's your take on this, and what this means for private label?
Gamsey: The news wasn't terribly surprising. Just about every retailer today has a private brand. I figured Jet.com would be launching something at some point. From what I've read about their strategy, it's a good one.
Again, I think the days of the open price point and generic products are outdated. The younger demographics that shop on the Boxed.coms and the Jet.coms of the world are seeking quality, value, transparency and authenticity, but those are just table stakes.
Ultimately, private brands succeed or fail based on the ability of the team to execute and do the behind-the-scenes work to ensure that the quality promised is delivered consistently. For example, with Prince & Spring, we believe that our brand is only as strong as the weakest product in the assortment, and we always work to ensure that we are always raising the bar on quality.
It's funny. We're actually a bit out ahead on this one. Since we started our private brand about two-and-a-half years ago, it seems they'd be playing a bit of catch-up here.
One of the things that's unique about the way we approached [private label], is that we recognized this enormous potential from very early on. When I joined Boxed around three-and-a-half years ago, I was the 10th employee. I was the General Counsel, and Director of Business Development, but from literally the first day, CEO Chieh Huang asked me to launch a private label.
We got to work on it early and had a lot of success with it, and our private brand has been live for a little over two years now. We've seen explosive growth. Year-over-year between the first two years saw more than 1,000% growth. Between year two and three we're forecasting high triple digits again. Our approach has resonated with our customers, and serves many purposes for our business strategy.