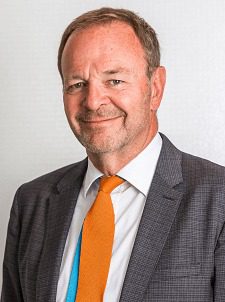 Despite their name, customer loyalty programs are not really about instilling loyalty. A more accurate name might be customer data-gathering mechanisms (really rolls off the tongue, doesn't it?). It may not sound pretty, but loyalty — meaning more shopper visits and increased spend — are essentially happy by-products of a successful program, not its primary goal.
One of the first retailers to recognize the value of gathering customer data that could be tied to individual shopper activity was Tesco. Today, retailers can access multiple sources of customer data, from online activity and social networks to smartphone tracking. However, back in the 1990s when the Tesco Clubcard was born, the state-of-the-art method for data gathering was a loyalty program, or a loyalty scheme as they are called in the UK.
Tim Mason, one of the architects of the Clubcard as a former Tesco CMO, says the retailer always viewed the program as a way of gathering and analyzing customer data. "All good businesses are data-conscious and data-driven, and my view is that you manage what you measure," said Mason. "It's not until you start getting customer data that you start thinking about the implications of managing your customers."
Mason, now CEO of Eagle Eye Solutions Group, and Miya Knights, the firm's Head of Industry Insight, have co-authored a book, titled: Omnichannel Retail: How To Build Winning Stores In A Digital World. In this exclusive Q&A, they reveal:
• The role that cheaper data storage played in making the Tesco Clubcard program work;
• How Clubcard "mailing weekends" became the 1990s ancestors of Prime Day and Singles Day;
• The new parameters of the retailer-customer "loyalty contract"; and
• Why retailers must extend their customer data insights into the store environment via mobile technology.
Retail TouchPoints (RTP): What combination of factors contributed to the success of the Tesco Clubcard?
Tim Mason: The big difference between this loyalty scheme and others that had come before it was that modern computing and data storage had become cheap enough that a retailer could store the identity of a significant number of its customers, and capture their shopping behavior. Originally the only information that could be gathered and stored effectively was which store people shopped in and which departments within those stores; then a few years later it could go down to the individual items that they purchased.
Additionally, Tesco's view in 1994 was that if we truly were a customer-centric business, and we had this opportunity to know who our customers were, we had to do it. Otherwise, we would be failing to execute on the strategy we had laid out as our way forward. We also benefited from the fact that the program was new and different, and that Tesco was going through a period of good growth and popularity — and then this was laid on the top.
People liked the idea of earning points, and sought ways to earn more. For example, in those days health, beauty and pharmacy products were not as big in UK supermarkets as they are today. People realized that if they bought their shampoo, conditioner, deodorant and makeup from the supermarket rather than the drugstore that they could earn points that way.
RTP: How did Tesco measure the impact of the Clubcard program?
Mason: We used direct mail to send out the points awards, and after 12 weeks it ended up being eight million letters going out. It's kind of a miracle that the whole system didn't collapse in a heap, but the letters did get to people, and they would say, 'Oh, I have £2 to spend at Tesco, I'll go this weekend.' Mailing weekend became a whole new holiday — it was Prime Day or Singles Day for Tesco. The program not only encouraged people who were already planning to come to Tesco, but also those that shopped at a repertoire of different stores who decided to come to Tesco. Over the years that followed, we would see that Tesco's market share peaks coincided with the quarterly mailings, and as every week went by the market share slowly drifted down.
RTP: How did the program evolve over the years?
Mason: Because we found that people liked earning points, we did promotions where, rather than cutting prices we would increase point-earning opportunities. We invented a credit card that gave users double points, and we found that these financial services products with points associated were much more successful than those that didn't offer them. There was a very solid group of customers that liked this. The other side of the 'earn' was the 'burn,' and we expanded ways of spending points outside of our stores. So, for example, you could take £10 worth of points and turn them into £40 to spend at a favorite pizza restaurant or a theme park. For some people that was completely irrelevant, but it was very attractive for other people.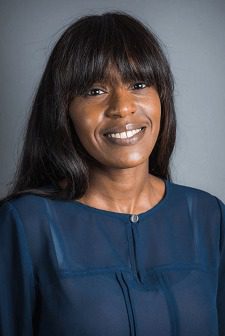 Miya Knights: Tesco thought about ways to make the loyalty system flexible enough to have relevance for as wide a target as possible. And what I see now with the advent of digital pure plays, notably Amazon, and the development of the smartphone, is that what they were doing then in a very clunky direct mail method is now possible to do much more readily. Now there is much bigger data storage and much faster, and better, data analytics — and an immediate, free-to-the-consumer channel through the phone.
RTP: What are some other ways that the loyalty 'contract' between retailers and customers has changed since the days of the Tesco Clubcard?
Knights: Tesco's success with Clubcard was based on three objectives: 1. To recognize customers and thank them for their custom; 2. To enable direct performance marketing; and 3. To capture data on customers' shopping behavior that would enable the retailer to run the business better. The founding values were that the customer gives the retailer their data because they trusted them to provide something good in return.
What has changed is the customer's perception of value, which is no longer simply points-based. Consumer value in the 'give-to-get' exchange that's inherent in any retail marketing or loyalty engagement must now also demonstrate relevance, and deliver convenience or the added value of timeliness and/or exclusivity.
RTP: What are the risks to retailers if they can't meet the terms of this updated 'contract'?
Mason: In our book, we ask 'What would it take to 'Uberize' your business?' Uber has disintermediated the traditional relationship between the cab driver and their fare, using mobile Internet-based technologies that bring new levels of speed and convenience to the exchange. There are others trying to do this in the retail space, such as brands using e-Commerce to go direct to the consumer. Think of Unilever buying Dollar Shave Club for $1 billion in 2016.
Knights: The rise in subscription services and meal boxes also reflects the desire to cut the retailer out as the middle man. But retailers are ramping up their digitalized consumer-facing efforts too. Walmart's acquisition of Flipkart could be seen as buying a disintermediary marketplace to compete with e-Commerce rival Amazon in India. Kroger's stake in Ocado seeks to acquire similar e-Commerce supply chain and fulfillment capabilities, to profitably scale and meet the requirements of U.S. online grocery shopping growth.
RTP: What do you see as the biggest challenges retailers face in 2019?
Knights: The digital transformation of their business models and operations that's been needed to cope with omnichannel retail growth. It's no longer sufficient to market to a completely anonymous customer base, or to ignore the ability to derive insight from digital customer connections that are consistently forged both online and offline. Customer-facing businesses that don't extend those connections via mobile into the store, and tie them back to those they establish online, are flying half-blind in the face of stiff competition, and they are slowing their store-based sales and footfall.
RTP: What are retailers' biggest opportunities?
Mason: The biggest opportunities are available with digitally enabled and data-driven strategies and decision-making, used to achieve customer-informed differentiation. Consumers are willing to share information with retailers that demonstrate empathy and value, and recognize them for their custom. Relevant, timely performance marketing, combined with the utility, speed and convenience of payment and fulfillment via mobile — plus the emotional incentive of exclusivity — can drive greater sales and frequency by encouraging one more product per sale, or one more visit and sale. This also creates the opportunity for more of a retailer's customers to become their best brand advocates.